For many women and couples who do not want an unwanted or an unplanned pregnancy the emergency contraceptive pills are truly a medical gift. It is considered as a 'back-up' plan for rare rather than consistent use. Taking a pill within 72 hours of unprotected sex has aided so many couples where there was any risk of getting pregnant. So, it is barely a surprise that the number of women who are getting comfortable with using emergency contraceptive pills has increased tremendously as compared to earlier few years.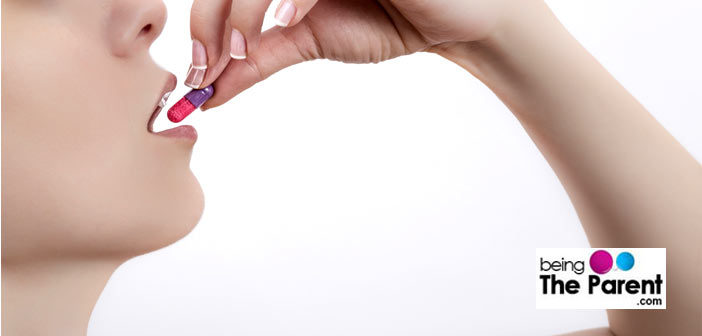 Top 8 Emergency Contraceptive Pills In India
There are many brands of emergency contraceptive pills available in the Indian market. These pills are hormonal contraceptives that are specifically sold for emergency contraception. Below we have discussed some of the most common and highly selling emergency contraceptive pill brands and their effectiveness.
I pill Emergency Contraceptive Pill: It is one of the most popular emergency contraceptive pill in the Indian market which was launched by Cipla in 2007. It contains the hormone levonorgestrel which when taken immediately after unprotected or contraceptive failure offers maximum protection against pregnancy. It is also often known as one-pill packet. It is also known as 'Plan b' in the United States.
How effective is I-Pill?: The success rate of I pill is about 80-90% depending upon how soon you have consumed it. When consumed within 12 hours of unprotected sex the effect is maximum or just consume it within the 72 hours after that it shows no result in protecting you from unintended pregnancy.
Price: It is priced at Rs.75/- and is available in all leading pharmacy outlets all over the India.
Unwanted 72: This is one more option of "single drug single dose" emergency contraceptive pill against unintended pregnancies. Unwanted 72 has been launched by Mankind Pharmaceuticals. It is also a hormonal based pill that is devoid of estrogen which generally makes it free from gastrointestinal upsets and nausea.
How effective is Unwanted 72?: For an effective emergency contraception, 1.5 mg pill of unwanted 72 should be consumed in a single dose within 72 hours of having unprotected coitus. The proficiency of Unwanted 72 may not be preserved if used later than 72 hours after unprotected sex.
Price: It is priced Rs. 199/- and is also available with all leading chemists all over India.
Preventol: This contraceptive pill is manufactured by Hill Life Care Ltd. and consists of two pills containing 0.75 mg of hormone levonorgestrol. First pill should be consumed as early as possible after unprotected sex and second pill should be taken 12 hours taking the first pill.
How effective is Preventol?: Preventol gives 85%-90% of efficacy against unwanted pregnancy when taken as prescribed. The crux here is that you need to take both the pills as indicated; consuming just one pill will not achieve the desired results.
Price: It is very economical and is priced Rs. 50/- .
Truston 2: Truston 2 emergency contraceptive pills are a pack of two tablets manufactured by V care Pharma Ltd. The brand claims that their "morning after pill" has zero side effects. First pill should be consumed soon after the unprotected sex, preferably within 24 hours and the second pill should be consumed after 12 hours.
How effective is Truston 2?: They are quite effective and show 80% effectiveness when consumed timely.
Price: These tablets are reasonably priced and cost only Rs. 60/-.
Nextime pill: It is again an emergency contraceptive pill which should be consumed within 72 hours of unprotected sex and contains 1.5mg of levonorgestrol.
How effective is Nextime pill?: It shows 80% efficacy when taken as per instructions on the pack.
Price: Nextime contraceptive pills are cost-effective and are priced just Rs. 49/
Clr-72: Clr-72 is a single pill oral contraceptive which should be consumed within 72 hrs of unprotected intercourse in order to avoid an unwanted pregnancy. This emergency pill is manufactured by Vardhman Life care pvt. Ltd .
How effective is Clr-72?: Manufacturers claims that it shows 80-90% efficacy when consumed within 24 hours.
Price: It is priced for Rs.78/-
Tpill-72: An oral emergency contraceptive pill which contains 1.5mg of levonorgestrol, Tpill 72 should be consumed in single dose within 72 hours of unprotected sex.
How effective is Tpill 72?: It is known to have 80% effective if taken within 3 days of unprotected sex or in case of contraceptive failure.
Price: The pill is priced for Rs. 69/-
No-will pill: No will is an oral emergency contraceptive tablet that provides you an effective way to avert an unintended pregnancy. The pill should be consumed within 24 hours of unprotected sex in a single dose.
How effective is No-will pill 2?: No-Will tablet is most effective within 24 hours of unprotected sex. The company claims effectiveness to the tune of 90% but if taken between 49-72 hours they are only 58% effective.
Price: It is priced for Rs. 75/-.
As you can see there are plenty of emergency contraceptive pills in the market. You just have to consume them as per prescribed instructions given in the packet and they will provide you the desired result. However, emergency contraceptive pills should be used only in case of emergency. Regular use of 72 hour pill is not recommended. To steer clear of conception, always use contraceptive methods as per your preference.