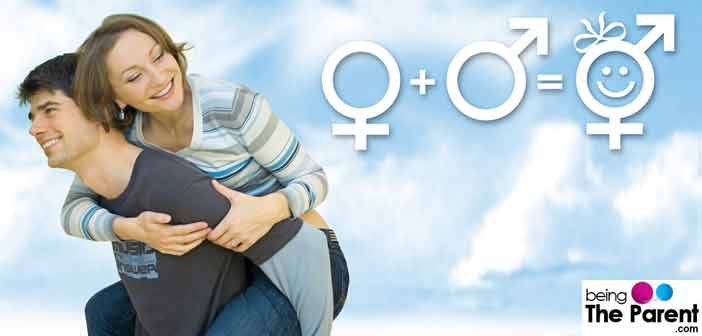 Having a baby in life is as wonderful as it sounds. Having a baby is a bliss, and it sure does bring with it many responsibilities as well. The coos and the ahhs' are heavenly, but the tiny little being that you are creating will demand a lot of your time, energy and money as well. Many couple faces the situation where they find it difficult to think about a baby. Many questions come in mind deciding to plan a baby.
Here are top 5 questions that you need to answer before you go for a baby in your life:
Your relationship: Have you both enjoyed your married life enough? Did you spend plenty of time together as a couple? It is very important to know each other well before you go for expanding your family. Life changes completely once you become parents. There will be many things to keep you occupied. It's not that after baby you would not be able to enjoy but your focus will shift to your baby. Think about whether you both are ready to share your love? You both should decide together as a partner whether your relationship is mature enough to handle a baby
Physical strength: It is very important for a woman to get herself physically prepared to carry one more life inside her. If the husband or wife are under some kind of medication then it becomes highly important to check with the doctor if it's going to affect baby in any way. If the wife is not strong enough to carry pregnancy and to take care of a baby after delivery, there is no point of planning a baby. Once you become pregnant you will be required to take great care of yourself. Are you ready for it?
Financial planning: Can you afford a baby? The most important aspect in life is your financial position when you plan for a baby. Will you be able to manage the expenses right from the day your wife conceive till your baby arrives. Someone has aptly said that "babies are expensive". In fact, once the idea of having a baby takes some definite shape, expenses become part of your income. Initially it is pregnancy, then it will be medical checkups and diapers and dresses and as your toddler grows up, her education, upbringing demands enough of money

It is better to make a plan about your expenses before baby comes. Think, how much you can spend on baby gears, diapers, toys etc.?Avoid going for fancy and costly baby items. Start saving from the day you think about having a baby.


Are you prepared for parenthood?: Handling a child demands very high levels of patience. Can you tolerate when your toddler creates a mess in house? If she runs here and there while taking her feed, would be able to run after her? What if she refuses to get dressed after taking a bath? It is necessary to find out the answers for all such questions before going for parenthood. At times you might need to change your plans for outing, meeting or any other important task .Can you do it without getting irritated?
Sacrificing professional life: For a woman, a baby becomes her first priority once she gets pregnant. The doctor might advise you to take complete rest (in case of any complication), you may need to leave your job to take care of yourself or your baby. If you are eligible for maternity leave and someone is there to take care of your new born, you may rejoin but what if the conditions are not in your favor? Would a family be able to survive on one income? Would you be able to bear the fact of staying at home and sacrificing your professional life? How long it is going to take you to rejoin work?
In case you plan to work after delivery, do you have someone to take care of your new born? Are you strong enough emotionally to leave your baby to daycare when you go to office? Would you be able to handle the work pressure along with upcoming sleepless nights? Think about all the aspects before you go for it
Do not get scared with the parenthood but just plan few things before jumping into it. Proper analysis of your own situation will help you to take right decision at right time. After all, couples go for it and become wonderful parents too! If you already have kids, can you afford to have one more? Would you be able to give better education to each of them?
Once you have answers to all your and your partner's apprehensions, and you feel you can take on the responsibility of having a child, you must go ahead for this wonderful feeling of being parents.