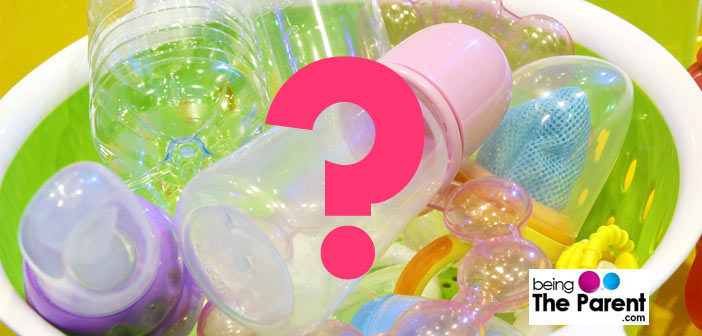 Do you rush to pull the ears of your tot who broke the glass trying to sneak into the kitchen? Yeah, thank God that some things are unbreakable! That's why plastic is considered a boon by most of us as they are incredibly lighter, shatter-proof, cheap and can be easily stored. From teething rings to sippy cups and food containers, plastic is an ubiquitous serving vessel for babies, tots and almost everyone. Yes, your toddler can throw and play with it and still not get hurt. But is it really safe your child? Perhaps, glassware has become obsolete but is plastic more a fad than a fab?
Is Plastic Safe For Your Baby?
Glass bottles became almost obsolete when plastic bottles took the world by storm. Unbreakable, shatterproof, light and easy, plastic bottles suck up in our babies' lives. Many parents now are wondering whether plastic bottles are safe for a baby, given the recent attention on BPA. Bisphenol A (BPA) and pthalates are two toxic substances used to harden plastic, prevent bacteria and rust. Though BPA was banned, some research still suggests that even the plastics that are marked BPA free are not exactly safe for babies. They are dangerous because they are endocrine disruptors as well as carcinogenic (cause cancer). In other words, they mimic hormone estrogens in human body and disrupt the natural balance of endocrine system. These hormones are responsible for the development of brain, the reproductive system, and the immune system. The effect may not be immediate but studies have found that BPA leads to increased risk of cancers, decreased sperm counts, reduced fertility, hyperactivity, obesity, diabetes, and the early onset of puberty. The Times Of India also carried a report on the safety of plastic bottles in 2014 -read it here.
How Does BPA Affect My Baby?
BPA has been tested on animals and it has been found to negatively impact the brain's development, control, reproductive system and immune system. Some cancers, obesity, diabetes, and early onset of puberty has also been observed as effects of BPA. BPA affects the glands that release hormones to regulate growth, metabolism, and sexual development and how they function, hence disrupting hormonal balance. Some studies have shown that BPA levels in humans are higher than the levels causing effects in animals. Even the plastics that are supposedly BPA free plastics have been found to leach some chemicals into the human blood stream. Quotes babycenter.com, "According to the Environmental Working Group (EWG), studies that show the harmful health effects of BPA outnumber studies that don't by a margin of 9 to 1. " This has led a BPA free motion in the minds of many parents who do not want to expose their infants to harmful effects of BPA.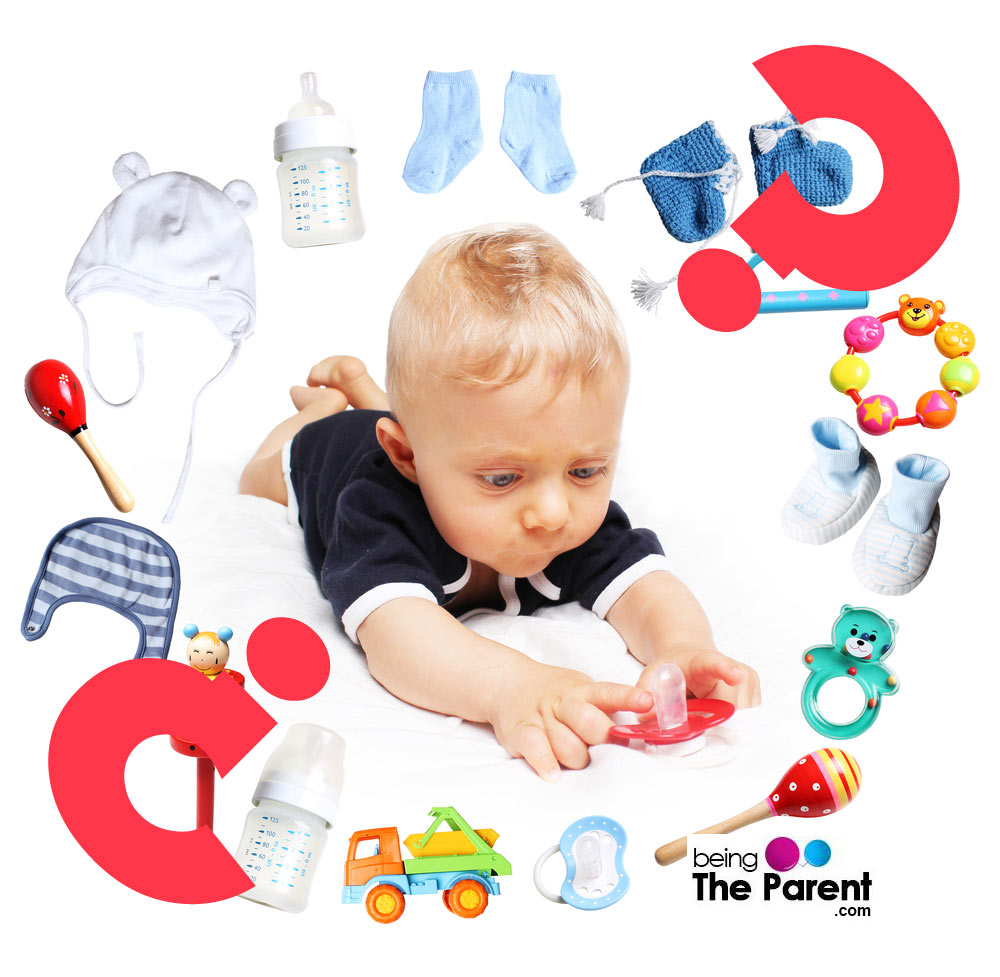 How Can I Save My Baby From Plastics?
Get your facts right: When you turn a plastic container or a bottle upside down, you will see a symbol with a numeric value. Those with values 1, 3, 6 and 7 are not safe for storing food and beverages. They contain BPA which is an endocrine disruptor. Check the bottom of container before buying and discard the unacceptable one
Shop smart: Buy bottles made of polypropylene or polyethylene (numbers 2, 4 and 5), which are usually opaque or colored rather than clear. Do not buy stuff from cheap sales. They get worn easily and tend to leach more chemicals into food and break it down
Don't heat your plastic: Even if the container is labelled "microwave safe", the fact is, it's still going to leach chemicals. Plastic leaches estrogenic compounds when it comes in contact with heat, therefore it's important to keep all plastic out of the oven or microwave. Do not pour piping hot food in the containers, be sure to cool it before to prevent heating of plastic
Toss away worn plastic: Plastic does not last forever. The more it's heated and cooled, and heated and cooled, the more the chemicals in that container begin to break down and affect food. Get rid of baby bottles, containers and sippy cups that turn cloudy or are scratched or cracked. Worn plastic leaches more chemicals
Avoid storing these foods: Avoid storing oily, greasy, or acidic foods like tomato-based sauces in plastic containers. Such substances interact with the chemical emitted from plastic. Also cool the food before storing it in plastic container. Glass containers are the best
Hand wash: Don't put plastic dishware or containers in the dishwasher, and don't wash them with harsh detergents. Abrasive cleansers can damage the plastic, which will cause more leaching. Gently wash the plasticware with warm soapy water

Ditch plastic wraps: Do not use plastic cling wraps for storing food and heating your sandwiches in microwave. The food comes in direct contact with the plastic and leaches chemicals into it. Also fatty foods such as meats and cheese are more likely to absorb these chemicals. Use a wax paper, paper towel or a ceramic plate to cover food you heat in the microwave
Protect your plastic from sun: Heat leads to the emission of BPA which leaches into the contents of the container. The UV exposure causes plastic to wear. Stack bottles/containers in a cool place to keep the temperature lower
Explore alternatives:

Steel: Several steel bottles, containers and sippy cups are readily available in the market. Steelware is durable and safe for storing food.
Glass: Glass containers and bottles can also be considered. They are easy to clean and some companies make silicone sleeves that go over the bottle to protect it
We are surrounded by plastic and it's difficult to completely shun their use. However we can aim to avoid using plastic and try to embrace alternatives. Remember, the food stored in plastic container becomes adulterated with BPA and has potential health hazards for your little one. So ditch plastic and cheers to the health!