NEW BORNS: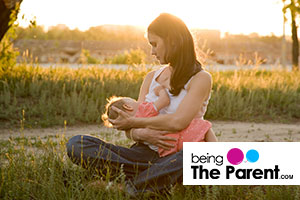 We strongly recommend breastfeeding – the benefits cannot be ignored.
Breast Milk – Every 2-3 hours, until the baby shows signs of being satisfied, or falls asleep.
Formula – Every 3-4 hours, 2-3 ounces (55-85 gms) of formula, mixed with water in a liquid like consistency.
1-3 Months: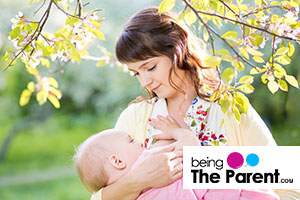 About 5 ounces (140 gms) of milk-and ONLY milk. You can breastfeed or make a schedule by giving formula and breast feed both.
4-6 Months: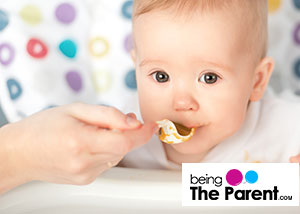 As your baby begins to develop the motor skill of prince grasp, introduce him to soft solid foods.
Breast or formula milk – a combination of both and, pureed foods like bananas, and iron fortified cereals, about a tea-spoon once or twice a day, mixed with breast or formula milk. The feed can gradually be increased.
6-8 Months: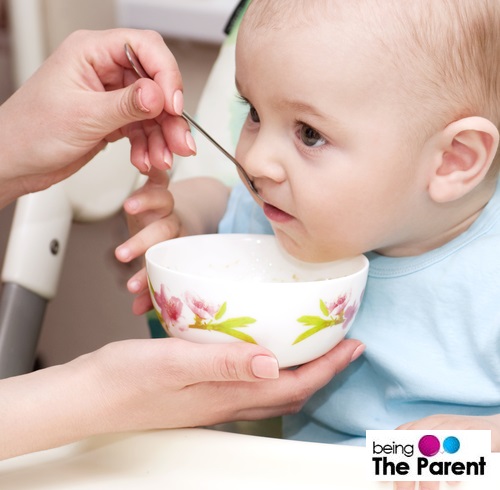 6-8 ounces (170-225 gms) of milk at each feed, and should never exceed the 32 ounces (900 gms) limit in a 24 hour bracket. Almost similar to 4-6 months, but the solid foods can be varied now.
8- 10 Months: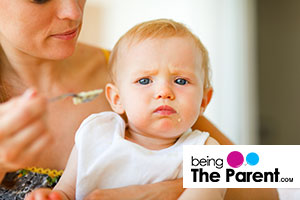 In addition to 6-8 months, the baby is now ready for cheese, finger foods, proteins and mashed fruits and vegetables. At this age, he will have co-ordination between hid=s hands and mouth, and tends to put everything in his mouth.

10-12 Months: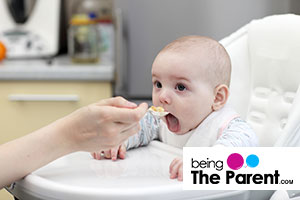 In addition to breast and formula milk like in 8-10 months, the baby has more teeth now and can swallow easily, and his plate can now consist of bite sized foods, proteins (eggs, lentils), finger foods, fruits and vegetables cut in pieces.

How Much Formula My Baby Needs: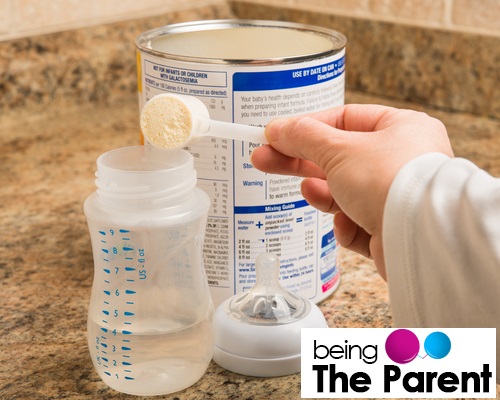 Roughly, about 2.5 oz (70 gms) for each 450 gm of your baby's weight. For a baby weighing around 2.7 kgs, the necessary feed is to the tune of 425 gms of milk in a 24 hour bracket. If your baby is 4.5 Kgs, then he needs about 700 gms of milk.
click here to know how much formula your baby required