Awakening your baby's senses is like introducing him to a whole new world. When little babies begin their interaction with the world outside the womb, they don't have words to describe their experiences, but they absorb almost everything. Sensory activities help make your baby's exploration into the world of senses special. They help them build vocabulary and at the same time improve their motor skills. You don't really need to set up a separate playtime but can create and indulge in sensory activities with the things that are easily available; the only thing you need to do is to be innovative and watch their faces glow as they explore and experience the world around them.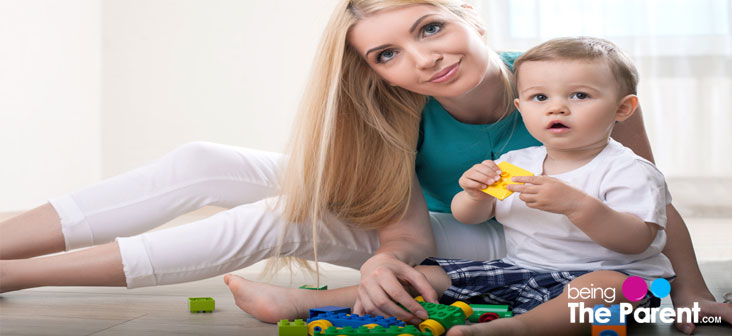 Benefits Of Sensory Activities For Infants
Introducing your little baby to the world around him can be a unique, extraordinary and thrilling experience. Here are some of the benefits of sensory activities for babies:
Sensory activities help your baby learn about the world
It helps him to observe, discover and even categorize things
It helps in building his language and vocabulary
It helps your baby to become aware of how the world operates
It helps the overall development of your baby
It helps with the motor skill development of your baby
Sensory activities are believed to have a calming and relaxing effect on your baby
Enjoy Spending Time With Your Baby
Sensory activities are not only helpful for the overall development of your baby but also help in establishing your special bond with your baby. But there are a couple of things to keep in mind as you try to introduce your infant to the world around them through sensory activities:
Never leave your little one unattended
Their attention span at this stage is limited; don't worry too much about that. Try at least one new activity each day
Remember not to use items that are too small; it may cause choking if swallowed accidentally
Every item used must be child friendly and edible and colors used should be child safe
8 Creative Sensory Activities For Infants
Here are 8 creative sensory activities that are educative and at the same time entertaining for your little one:
Fun with sensory boards: It's simple and can keep your little one intrigued and engaged for long. You can hang sensory boards where the little hands can reach them and fill them with alphabets, shapes, blocks, items with different textures (soft, rough etc.), chains-just about anything. As your child grows, you can keep altering the stuff to make learning a continuous process. This way from a single item your child learns to explore a variety of stuff; but make sure you also sit along and guide your child as he takes on

Play dough: Most mothers are confused about the right age to introduce play dough. Frankly it really depends on the ability of the child. Moreover, if you supervise for the first few times and caution your child against putting it in their mouth, it gets easier. Play dough is sticky and at the same time helps with fine motor development. You can teach your child words like poke, squish, pull through this and watch them enjoy as they go about it. I have never seen a child not enjoy play dough

Colorful spaghetti: You can cook spaghetti and add some edible colors to it. When that it done, you can introduce several activities to your little one. You can make them sort it, stick and make art and even make them cut it. You could even add a bit of the cooked, uncolored spaghetti in a ziploc bag and add a few drops of color and seal the bag. Ask your little one to shake the bag and watch them get excited as the spaghetti gets colored

Basket filled with (objects that make varied) sounds: Fill your baby's toy basket with different objects that make different kinds of sound. Let them lift each object and notice the difference in sounds that each object makes. Objects could include small bells, spoons, plastic boxes and whistles-anything that produces some sound. They could also be taught to bang one against the other to understand the different types of sounds

Blocks and balls: Similar to the previous one, fill your little one's toy basket with balls of different sizes, weight and textures. Let them touch/kick them to feel the difference in texture/weight. Blocks of different sizes and shapes can be added to the basket to make them understand shapes, sizes, colors and how to build structures using them

Learning colors: Use edible paint and help children make patterns with their fingers. That way they understand the texture and learn colors. You can use flowers/objects to color. It gets a little messy, but children really enjoy learning and messing up

Warm vs. cold: You can give your child ice cubes and make them touch it with their hands or against their lips. That way you can introduce them to the word 'cold'. You could also fill in some warm water in a separate pail and make them feel it. This is a way to teach them what warmth is. You can get creative by filling your ice tray with different colors so when they freeze, you get colored ice cubes. This helps them understand colors too

Roll with the hair rollers: You could get hair rollers of different colors and sizes, put them in basket and watch as your child puts one into the other. They also explore the rough texture of hair rollers and could enjoy making patterns with different colors. This is simple but can give your little one hours of endless fun
There are endless activities that can be introduced to babies at this stage. Parents must also involve themselves to help the child learn better. Remember to constantly talk and introduce new concepts to your kid through these activities for better results and be consistent. Children love to repeat games over and over again. Be patient as this will be useful for them in the long run.
We hope you will find the above sensory activities useful in keeping your babies busy and foster their exploration of this great big world! Happy Parenting!