As a breastfeeding mom, your main concern is whether your little baby is getting enough breast milk or not. Most nursing mothers produce sufficient breast milk for their baby. However, sometimes, mothers are not able to produce satisfactory amount of milk. There are many reasons for inadequate breast milk supply like certain illness, hormonal changes, baby not latching properly, irregular breastfeeding due to sore and cracked nipples etc. Poor supply of breast milk can be risky for your baby and can lead to malnutrition, low immunity and various health complications for the baby. As breast milk is a very vital nutritional source for breastfeeding babies, it is important to take necessary measures to increase its supply. You may be prescribed medications by your doctor to increase the supply of breast milk but there are certain natural ways too. A lot of people advice fenugreek as one of the remedies for this problem. Fenugreek is one herb that is extremely effective in increasing your supply of breast milk naturally. Read on to know how.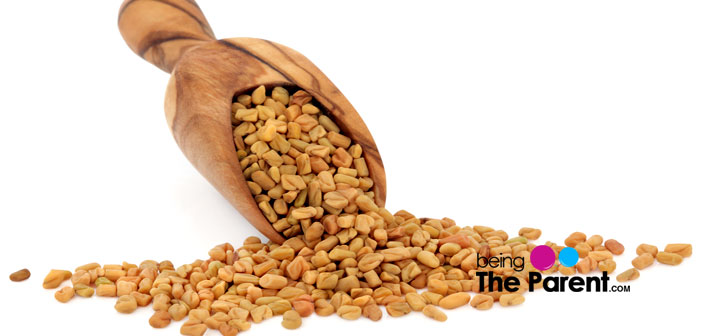 Does Fenugreek Increase Breast Milk Supply?
A native of the Mediterranean region, fenugreek is one of the most common culinary spices used across the globe. It is grown across many countries including North Africa, India, France and Argentina. Fenugreek seeds have been found be an excellent galactagogue too. They actually help to rise your prolactin levels thereby increasing the supply of breast milk. This herb has substantial amount of disogenin that is actually a "plant based estrogen" which is proven to increase the flow of breast milk in lactating women by stimulating the milk ducts. In majority of cases, fenugreek shows wonderful results within a couple of days and you really notice a huge difference by around two weeks.
Is Fenugreek Safe For Breastfeeding Mother And Baby?
Fenugreek, if consumed in moderation, is said to be safe for the breastfeeding mother and her baby. But keep in mind that fenugreek can make your breast milk to impart an odor of maple syrup. Also since fenugreek does pass into breast milk, it can lead to your and your baby's sweat and urine smelling like maple syrup. If fenugreek is consumed in abundance it can cause diarrhea which can trouble both the mother and the baby. So this can be avoided if you begin with low quantities of fenugreek and gradually increase it.
From Where To Procure Fenugreek ?
You can purchase fenugreek tea; seed capsules and tinctures either online or from any health food shops. You also have the option of purchasing gelatin capsules that are empty and fill them with powdered fenugreek in order to prepare your fenugreek capsules. You can also prepare fenugreek sprouts by just soaking a handful of seeds in water before you go to bed. Just get rid of the water and place the seeds in a jar. It will sprout within five days. Make sure you purchase organic fenugreek seeds only to keep adverse effects at bay
How Much Quantity To Consume To Increase Breast Milk Supply?
It is extremely important that you take the correct dosage of fenugreek if you want good results. Actual recommended dosage of fenugreek required to boost your breast milk supply is around 3500 mg a day. The quantity of fenugreek also depends on the frequency of your feeds. Your supply of milk increases if you begin feeding your baby more frequently. Once your supply of milk increases, you can stop taking fenugreek.
If you are having them as capsules, you need to have two capsules thrice a day
Suppose you plan on having fenugreek tea, you need to drink at least three cups daily. However, fenugreek tea is found to be not as effective as capsules
If you prefer taking fenugreek powder, you need to have at least half to one tsp. thrice daily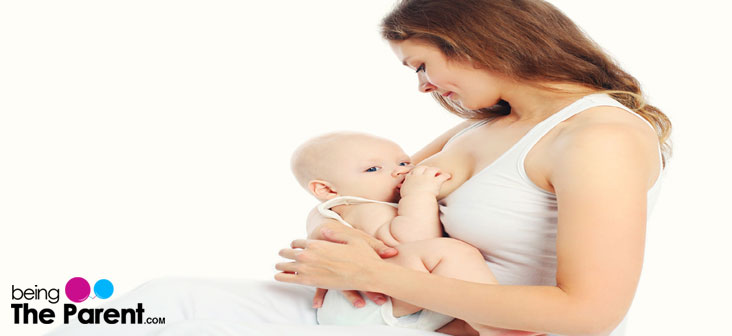 Side Effects of Consuming Fenugreek To Increase Breast Milk Supply
Despite fenugreek being extremely effective in increasing your supply of breast milk, there are certain precautions that need to be taken before beginning on this herb. Some of them are:
Make sure you go for branded herbal preparations and ensure you check expiry dates and the capsule potency on the labels
Fenugreek cannot be consumed by diabetic women as fenugreek will drop the blood sugar levels drastically, causing unwanted side effects
Consuming fenugreek on a daily basis can also lead to bloating and gastric issues
As fenugreek plant belongs to the peanut plant family, women who have an allergy to peanuts should steer clear of fenugreek seeds as well
Suppose you happen to be pregnant while breastfeeding, you need to steer clear of fenugreek as it can cause unwanted stirrings in the uterus and stimulate premature delivery. So never take fenugreek if you pregnant with your next baby
Make sure you check with your doctor before starting on regular doses of fenugreek to increase your supply of milk as your doctor knows what is best for you
As mentioned earlier, fenugreek can cause a smell similar to maple syrup both in the baby's as well as mom's sweat, urine and stool and some moms may be unable to stand this odor
Ensure you take only the right dosage as too much fenugreek during this period can harm both you and your baby
If you are an asthmatic patient, then you need to think twice about consuming fenugreek as studies have proven that fenugreek has aggravated symptoms of asthma in feeding moms
Some people experience occasional stomach upsets that normally stop once you stop taking fenugreek
So go ahead and try out this wonderful herb and check whether it will help you to overcome your issue of breast milk supply for your darling baby. Don't forget to share your experience with us in the comments section below.