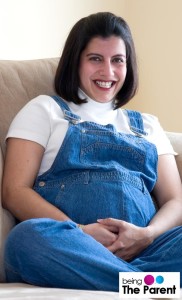 Once you are at a point where the thought of having a baby has entered your mind, you are mentally and emotionally prepared for the little one. In this piece, we shall discuss some other areas which need your attention before the upcoming pregnancy.
For those of you, who are above the age of 35 and have been getting jitters about pregnancy complications due to the age factor, please do not worry. Whatever may have been the reason for planning a late pregnancy, let it not pull you back. Go ahead and discuss the pros and cons with your doctor/ caregiver. Chances are that she will encourage you to go for it by citing examples where women have had beautiful babies in their late thirties. There might be some amongst you who have had chronic ailments and worry that those health issues might affect the baby. Discuss with your doctor/ caregiver.
Medical science has advanced so much that most of your worries can now be medically addressed. Of course, it may mean that some of you may have tougher pregnancies than others, but that should not be a deterrent factor. Make an informed decision. In some cases, it may so turn out that fertility becomes an issue and you may have to explore fertility treatments. In such a case, you and your partner need to discuss and plan the approach for tackling with infertility and its treatments. It may not strike you but meeting a genetic counsellor can help to plan your pregnancy. A genetic counsellor is an expert who will be able to identify any chances of a genetic disorder that your baby might have and suggest preventive measures.
In case you have been trying unsuccessfully for some time, do not panic and play the blame game. Remember a baby is a collaborative effort, and you both have to be in the process hand in hand. Don't spoil your sex life by making it mundane and boring. A lot of couples take sex as a task and this again acts as a deterrent to getting pregnant. Enjoy sex, be romantic, and visualize the baby happy in your arms.
For a healthy, happy take off!!
Keep your mind and soul fresh
Read, meditate, chant, sing or dance. Do everything that makes you happy
Stay in a toxic-free environment
Make these changes one–at-a-time and do not try to do everything at once
Get help whenever required
Interact with women who have babies or are expecting
Do not be overwhelmed by the do's and the do not's
Planning your pregnancy can be fun and during the course of it, you will pick up good habits and lifestyle changes. Try to stick with them even after your pregnancy is over. Having a baby needs huge emotional, physical and mental involvement. The commitment is for a lifetime. Your little one will depend on you for everything and your baby's tears and laughter, health and care, looks and appearances, beliefs and thoughts will be impacted by your thoughts and actions. So have a baby when you are completely ready for one. The unconditional love that your baby rewards you with cannot be matched with anything at all!