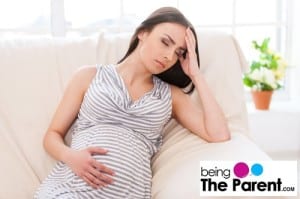 If your boss or your company makes you feel discriminated just because you are pregnant, you need to be aware of your rights that protects you from discrimination, unfair treatments at workplace, and other maternity rights. Many women have had the experience of unsupportive bosses, who feel that pregnancy is a deterrent to work and end up saying or doing things that can simply be called unfair. Some bosses even resort to objecting to the antenatal appointments schedule and the frequent bathroom tips. Since one spends more than 8 hours of the day in a professional set up, undue behaviour like this causes stress to manifest itself giving you a tough time during pregnancy.
The first thing to do in such a case is to grab the employee handbook and know all about the companies policies regarding maternity and maternity leaves. Also, if you can have a work with a HR representative who would be able to tell you better. Normally, if you have worked for 180 days in a company, you should get a 12 weeks paid maternity leave. If you require more leave, you will have to seek an approval from your boss, and this approval is at his discretion, but in line with the company's policies and your age of association with the company.
Some tips to deal with an unsupportive boss are –
Inform your boss

well within time, and if possible tune in the news with an achievement that you recently packed in.

It'd be better if you discuss solutions instead of problems with him. Identify people in the team who could handle a job that you are unable to.

Share your

antenata

l

calendar with your boss – so everytime he goes with "What? You have an appointment today again?" respond with "Yes, I did inform you the other day".

Take and accept help from colleagues, who are generally more sensitive at this stage.

Make sure you try to complete your work and meet deadlines – though it may sound hard.

Be firm and assertive. Do not give in to demands of late sittings and prolonged meetings putting your health at risk. If you haven't yet, assess your work environment and steer clear of any jobs that interfere with your pregnancy.

The boss doesn't owe you and neither do you owe him anything. You work for the company, and if matters get from bad to worse, speak to senior leadership team.

If you feel your boss is disappointed with the news, take it calm – he is just a professional acquaintance so avoid taking stress over his reactions.

Never jump to hasty decisions that may have you regretting later.
In the end, no job is worth putting our or your baby's life in danger. Approaching the HR department for a change of role could also be considered. Request for a less demanding role and HR should take care of the rest. Maintain calm and keep lines of communication open. Happy to say that many companies and people at senior positions understand the situation and try to be co-operative and balanced in their approach towards pregnant women.