Do children ever need an excuse for a celebration? Be it a birthday or even just a simple get together, children love excuses for a celebration. And what is a celebration without a lip smacking yummy cake? However baking is a long process and sometimes you feel like you require a simple no bake recipe that will present you with a delicious cake. These are simple, quick, easy and require no oven time. Given below are some wonderful; no bake cake recipes that come out beautifully and are sure to be a hit among your kids.
5 Delicious No Bake Desert Recipes For Kids – No Oven Required
No Bake Angel Strawberry Cake For Kids
Ingredients Required For No Bake Angel Strawberry Cake:
Two tablespoons of toasted and sliced almonds
One tub whipped cream frozen topping that has been thawed
Four cups of strawberries sliced
3/4th cup sugar separated
Orange juice – 3 tbsp separated
A single block 1/3 low fat cream cheese that has been softened well
Two tablespoons of skim milk that has been evaporated
Method:
Mix around one fourth cup of sugar along with strawberries and leave it for about an hour
Take another bowl and mix half a cup of sugar, milk and cream cheese with a blender till smooth
Cut your cake into three horizontal layers and position the last layer on a plate or cake board
Brush the bottom later with orange juice and then spread around half the portion of cream cheese over this
Now layer it with one third portion of the strawberries
Now place another layer of cake and repeat the process with the third layer too
Cover the sides and top with whipped topping and refrigerate for half an hour
Decorate the cake with the strawberries that are remaining and remember to top them with sliced almonds before serving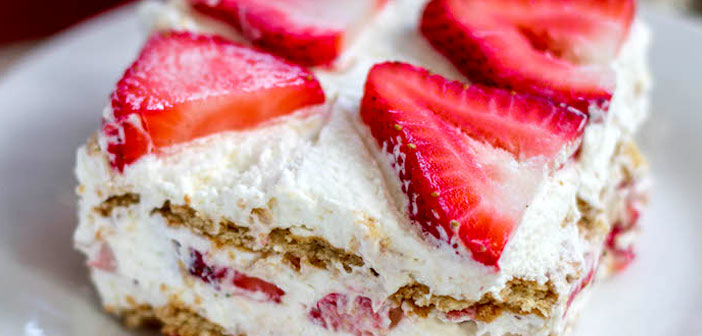 Source: sprinklesomesugar.com
No Bake Mint Chocolate Icebox Cake For Kids
Ingredients Required For No Bake Mint Chocolate Icebox Cake:
One pack chocolate wafers
A tiny cup of Chocó-chips
One and three fourths cup of chilled and heavy cream
One fourth cup sugar
Three fourth tsp extract from mint
Method:
In order to prepare the mint cream, blend cream along with mint extract and sugar until a stiff peak is formed
Spread half tbsp mint cream on wafer staking them horizontally and press them lightly till a log is formed
Cover the log completely with cream with the aid of a spatula
Now refrigerate for around four hours and sprinkle with Chocó chips before you are ready to serve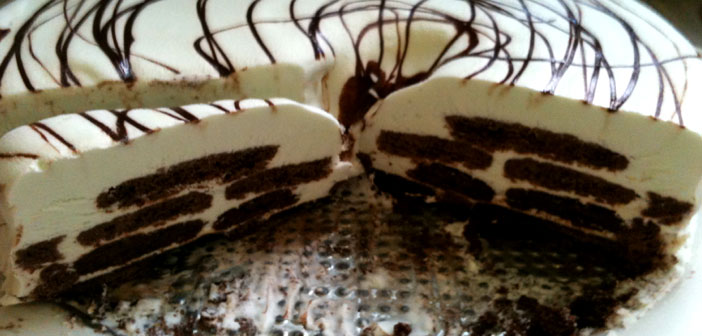 Source: theindiehomemaker.wordpress.com
No Bake Chocolate Icebox Cake For Kids
Ingredients Required For No Bake Chocolate Icebox Cake:
Three fourth cup cream
One pack of chocolate wafers
Cooking spray that is non stick
30 ounces of part skim ricotta cheese; half of this in room temperature
Method:
Coat the inside of your pan with non stick cooking spray and line wax paper inside your baking tray ensuring that some extra hangs over the sides
Melt chocolate in a double boiling pan till it gets completely soft and melted
Blend ricotta till smooth and blend again after adding melted chocolate
Beat cream to a stiff peak and then add the ricotta and chocolate mixture into it
Arrange cookies in your pan overlapping each other
Layer with mixture of chocolate and then add one more layer of cookies. Repeat the process with ricotta and chocolate mixture and smoothen the top portion well. Wrap with plastic wrap and cool for around six hours
Prior to serving, with the aid of the wax paper, slowly pull the cake onto a plate
Top with remaining chocolate shavings and serve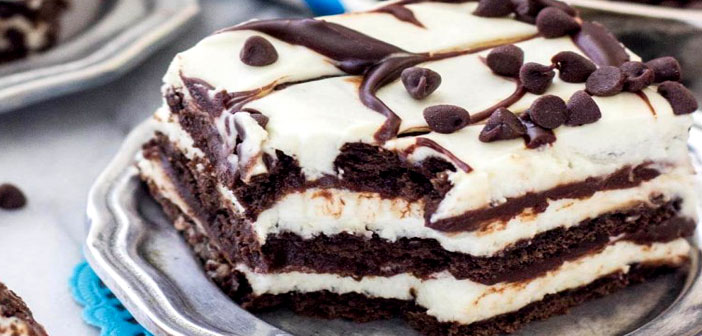 Source: https://sugarspunrun.com
No Bake Seven Layer Ice Cream Cake For Kids
Ingredients Required For No Bake Seven Layer Ice Cream Cake:
One pound of frozen cake
Two cups Raspberry sorbet that has been softened
Tartar cream
Egg white of two eggs
Half tsp vanilla extract
Half a cup of sugar
One cup vanilla ice cream
Half a cup of chocolate wafer cookies broken into pieces
Method:
Cut the cake horizontally into slices
Layer the tin with plastic wrap ensuring you leave around six inches hanging on the sides
Layer the bottom part with cake and spread a cup of sorbet over it. Now place the second layer of cake and top with half a cup of ice cream
Position the next layer of cake, top with wafer crumbs, vanilla ice cream and the final layer of cake topping it with the reaming cup of sorbet
Place the last horizontal layer of cake on top and cover this with plastic wrap and leave it to freeze for one hour
Double boil tartar cream and egg white and keep stirring until foams are seen. Fold in sugar and stir till it completely dissolves
Remove from fire and beat to a peak. Mix vanilla extract and keep aside
When the cake is refrigerated well, add a dollop of this yummy meringue as topping before you serve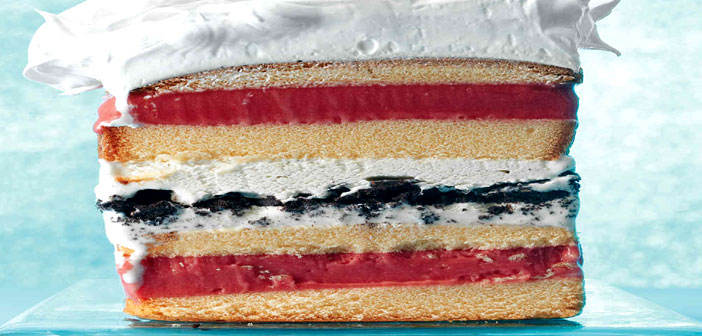 Source: marthastewart.com
No Bake Cheesy Chocolate Cake For Kids
Ingredients Required For No Bake Cheesy Chocolate Cake:
A pint of raspberries that are fresh
Seven ounces Chocó wafer cookies
8 tbsp butter that is unsalted
Cream cheese package of eight ounces
Lime juice : 2 tbsp
One third cup sugar and three tbsp more
One fourth cup cream
Method:
Grind cookies finely in your blender
Add the ground mixture along with around 3 tbsp butter and mix well
Spread this mixture onto your cake tin evenly and refrigerate
Blend lime juice, cream cheese and one third cup sugar to make a smooth creamy paste and add whipped cream into this mixture
Take the crust from your freezer and pour this mixture over it. Refrigerate for about half an hour and serve with fresh strawberries as topping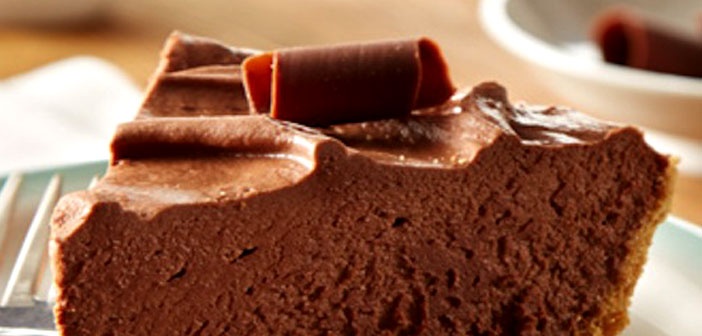 Source: https://stlcooks.com
Try these simple, quick and easy recipes and relish them with your friends and family.