Our Panel of Contributors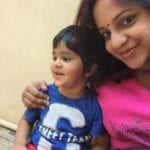 Archana Rajindran
Archana Rajindran is a consultant with an IT company during the day, a blogger by the night and a mother to a terror toddler throughout. When she is not busy meeting work deadlines or doing damage control caused by her hurricane son, you would find her invariably behind her Kindle. She has an OCD for being organized and this is what is slowly killing her as the junior has got his father's sense of cleanliness. She also loves travelling. As a mom, she is passionate and a control-freak-in-remission.
---
Anjneet Kohli
Anjneet holds a Master's degree in Psychological Research (University of Manchester, UK) and Clinical Psychology. An active freelance German-English translator with over 6 years experience, she is an avid reader and new research in health and technology domains catch her interest. Developmental psychology (child development) and psychopathology (mental disorders) are her specialties. Married, she loves to travel, basically bask in the glory of nature and indulge in local delicacies. She believes that the ability to listen can solve a lot of problems and gift you with jubilant surroundings. Be patient, be happy!
---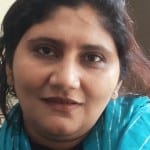 Dr. Seema Nigar Alavi
Dr. Seema Nigar Alavi is a medical doctor with flair in writing. Having a firm belief in the adage-"Pen is mightier than sword"; she feels that words are the best form of expression. With her pen, she wants to help expecting and new parents. Besides providing therapeutic advice to her patients, she expresses her views on health and wellness with the aid of her pen. Her greatest strengths are her mother and two beautiful angels.
---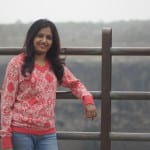 Trilekha Pathak
Trilekha Pathak is a mother of 4 year old beautiful angel. She is also working as Personality Development Teacher in one of the renowned CBSE schools of India. As a working mother, she effectively juggles her life between home and work, penning down things every now and then. Her profession gives her an insight to toddler development, and she takes on to writing on topics that she's been close to. She loves to travel and enjoys reading - whenever she gets some time off!
---

Dr. Varsha Sharma
Dr. VARSHA SHARMA, MD (Homoeopathy) is a practicing Homeopath at Mumbai, and has authored several books and publications on health related issues. Having a hands-on experience in the medical field, she writes to share her experiences with other people.
---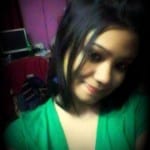 Moumita Dey
Moumita is a creative professional writer with keen interest in making the best of the present moment. She has an inbuilt passion for writing that rejuvenates and refreshes her being with more positive vibes. Her approach to the simplest of things is often unconventionally brilliant. She believes that dealing with a baby is an art and Parenting is one of her much-loved writing domains. She holds a bachelor degree in Botany (Calcutta University). Apart from writing she is travel addict, painter, music lover and guitar enthusiastic. For her, success comes with courage, confidence and perfection.
---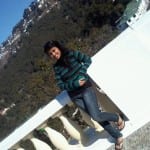 Akanksha Jain
Blessed with great writing smarts, Akanksha Jain has gained an in-depth knowledge in content writing stream. She loves to fathom different industries, reach untapped markets, accept challenging writings and give her very best. She strongly believes that no one can beat a piece of writing that comes directly from the heart. An MBA with specialization in marketing, she has been married for 2 years now.
---
Dr. Rachna Sharma
Dr. Rachna Sharma is an Ayurvedic physician from the prestigious Delhi University. In addition to the excellent academic records, she has acquired sharp skills in treating complicated ailments from her thorough approach of using the ancient texts and as well as her interactions with scholarly Vaidyas (practitioners of unbroken tradition of Ayurveda). Now a mother of a new born she is enjoying her motherhood vacations. Along with Ayurveda, she is inclined towards literature and has been fascinated by great works. She has an addiction towards books and tea, travelling and is fond of old songs.
---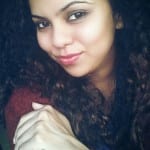 Natasha Ambavle
For a passionate logophile like Natasha, writing comes naturally. She is an avid reader and thoroughly enjoys creative writing. Her love for words and poetry helped her pursue her Masters in English Literature. She firmly believes that her heart lies in writing. Currently working as a content writer and editor for a reputed website and thoroughly enjoying writing for www.beingtheparent.com, she is one of the most professional creative writers in the team.
---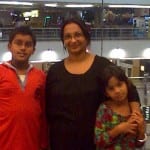 Ambili S Kartha
Ambili S Kartha is a freelance writer from Kerala, with a penchant for reading, movies and cooking. Her writings leverage her vast experience of being wife to a beloved husband and a "mom" to her 14 year old gentle boy and 10 year old free-spirited girl. Her first love is writing in her native language Malayalam, in which she has written many poems and stories in her twenties. She is also an aspiring entrepreneur, waiting to convert her ideas into a venture.
---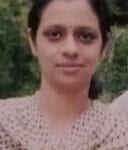 Sunitha Avinash
A librarian by profession, Sunitha has been writing articles since more than six years and enjoys creating content. She has pursued her Bachelors in Library Science after her Degree in Economics and currently works in a reputed school in Bangalore. Mother to a teenage daughter and a son aged 5, she creates information articles on parenting and pregnancy leveraging her proximity to kids and her own personal experiences. She also loved cooking when her kids give her some time off!
---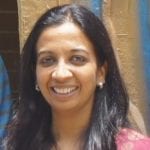 Janaki Srinivasan
Janaki is an M.Phil in International Politics but has found her calling in writing. A voracious reader, a blogger and a freelance writer, she finds every minute of life a roller-coaster ride with her overzealous toddler around. She feels that raising kids in this new age is a big challenge and loves to share her opinions and tips with new moms to make their transition to this new phase comfortable.
---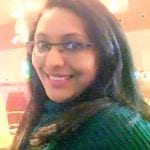 Akanksha Gupte-Puri
A biotechnologist-turned-marketing professional, Akanksha specializes in corporate communications, branding and positioning, and digital marketing. She has also been freelancing as a creative content writer for a good 10 years now. She has a flair for learning foreign languages, a penchant for reading, and a keen interest in performing arts such as music and dance. She currently lives in Toronto, Canada, and is a mother to a beautiful 3-year old daughter.
---