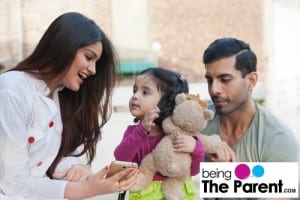 Planning a second baby may sound easy, as you have a firsthand experience and you know how much it will demand from you. But it is something that you can't rush into. To plan a second child you need to consider many things and prepare yourself for the same. The gap between your first and second child is one of the most important things you have to consider beforehand.
When you plan for second baby you get to see other couples and learn from them. Some may suggest you to have back to back pregnancies and get over with producing kids so that you can give time to other things. Some may suggest you to plan second baby after 3 or 4 years, so that you have enough time to achieve healthy state to support other child. Some may suggest you to have second child after a large gap, so that in longer run of life you don't have be financially burdened with paying college fees of two children's at a time. Every situation has its own benefits and flaws, which will conceal themselves during the longer run of life.
A back-to-back pregnancy can be planned in 6 months to 2 years of having a first child. If you plan to have back to back pregnancy its is suggested that the gap between your children's should at least be 18 months to 24 months. Do not ridicule your body by planning another baby in just 6 months. Even though you can get pregnant soon after 1st baby's birth, but still a women's body is not designed to produce healthy children soon after 1st pregnancy. You have depleted your resources by nurturing your first child. And your second child will scavenge your body for everything that he need. This will seriously affect you and your baby's health. First ensure that you are in good health and physically prepared. Having babies with a lesser age gap will give them companion. You will soon get out of changing the diaper period, and do not have to worry about raising a teenage kid and a toddler at same time. This is why most women prefer lesser gap.
The best and medically suggested way of planning a second child is after 3or 4 years. In this time period a women gets to prepare her physically. She has enough resources to provide for her second child. This means you don't have to worry about baby's health as much as you have to worry in the case of back to back pregnancy. It is suggested to have minimum of 3 years and maximum of 5 years gap between two pregnancies. The long term effects are your babies will still be able to bond like those babies who are born back to back. You will ensure good health of your second child unlike back to back pregnancy. You will be physically more prepared and be in good health. This may not happen with mothers who have given birth to children with lesser age gap.
Some women find keeping a large gap between their children suitable. By having a large gap between two children will allow you to give full attention to your child as a kid. Large gaps are also a good way to have a caring sibling for your younger child. Keeping a large gap between two children gives you enough time to attain mental and physical balance of your body. Any woman who plans to have large gap between two children should have proper knowledge about birth control. Women who had their first child in their early 20's can look forward to have a large gap between her children, whereas who had their first pregnancy in late 20's or early 30's should consider keeping a gap of 2 or 3 years. The reason for you to not practice large gap in between your children's is your age. The older a woman, the lesser are the chances of healthy pregnancies.