[blockquote style="1″]We Two….Create A Multitude..[/blockquote]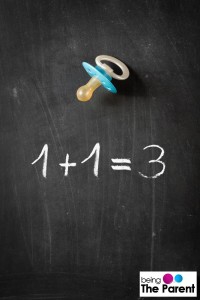 When a couple decides to plan a baby, it is important to remember that it is a shared responsibility and not the woman's alone. When a couple feels and lives life as a single unit instead of two individuals apart, it is a clear indication that they are ready to bring a new life in the world. It helps the couple to know that both the man and woman are affected by an impending pregnancy and that they should treat it as a life altering experience for both of them.
The role of her partner is very important for a woman planning a baby because there is a lot of support, encouragement and help she requires when she is pregnant and a good partner can effectively offer all that. A very important factor is that both the partners should be ready and prepared to deal with the pregnancy and it should preferably be a planned one. Although unplanned pregnancies are also common and in many cases they are quite welcome too but most often, unplanned pregnancies may come as a shock and could become tough to deal with for the partners, thereby causing stress and strain in the relationship. Children should always be by choice, and avoided to be by chance.
When the pregnancy is a mutual decision and both partners are looking forward to conceiving, then the important prenatal care also starts early for the woman. A caring partner also ensures that bad and unhealthy habits like smoking or consuming alcohol may be kicked off before the decision to plan a baby is taken.
An eager partner makes a happy expectant household. When the decision of the pregnancy is taken together it results in both the partners being aware of their related health issues as well and they can get genetic counseling done to ensure that the baby does not have genetic impairments that cause diseases like sickle cell anemia or thalessemia.
A male partner can ensure that he is free of any sexually transmitted infection before getting into sexual relations with his spouse so that the prospective mother may not get the infections. Screening done for STDs before planning the pregnancy helps in getting proper treatment as well.
Also important in planning a baby is the health of the male partner. An aware male partner can improve his reproductive health before planning the baby, helping in easier and better conception with lesser problems. To improve their own health, men need to limit their alcohol intake, quit smoking or use of any other addictive substances. They need to improvise their diet and get into a routine of fitness exercises to improve emotional health too. There are studies that have shown that men who indulge in excessive smoking or drinking have problems like low sperm motility and decreased sperm count. To ensure that conception is easy, men need to change and improve their habits. Passive smoking is also very dangerous for a growing fetus hence it is essential to ensure that the partner quits smoking or at least does not smoke around the pregnant woman.
Making a baby might be easy to sound, but we insist it is a combined effort of two mature people who truly and deeply understand each other. Babies are neither a one way decision nor can it be reversed, it is, hence , imperative that both the partners are in it together.