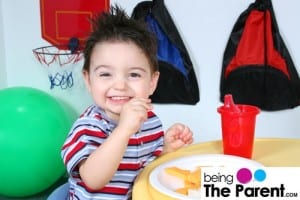 After a year after birth, a baby should be able to achieve many things that were unthinkable then. Six more months later, your baby is on the cusp of leaving his infant life behind and enters the age of childhood. There are several schools that take in kids of this age in the playgroup section. Many would recommend your child being enrolled into one, especially if both the parents are working. So far you have done a great job as a parent, bringing your kid this far. You can look forward to a new stage of development in your baby after the baby completes a year and a half.
What most children can do
Eighteen months after your child has been born, he/she should have developed the ability of walk without any support. If for some reason your baby is unable to do so, it would be best if you consult a specialist. There may be some issues in your child. Though such cases are not unheard of, it is always better to take no chances. It is around this time that children develop a lasting memory. From this point onwards, the events that happen in his/her life have the potential to be remembered throughout life. Therefore, he/she would be careful about certain places or objects and may avoid them. He/she may avoid being with people with whom he/she has had a bitter experience. The child absolutely voices his opinions strongly now.
The child can be expected to be stronger and energetic. He/she would require someone to watch over him/her incessantly. Besides, a child incessantly tries to scale higher objects. Climbing staircases and tables should be common now. His inquisitiveness now makes him question – what, where, how, and over, under, beneath and inside. From emptying closets to try fitting things in – be ready for a lot of chaos!
At eighteen months, most children would be able to distinguish different characters of the written word. Scribbling is a common activity for children of this age. If you are planning to get your house painted, it probably would be better if you waited a few years until your child grew up. Many children at this age would be able to read board games without much assistance. Introduction to toddler's books can be done from this point forth.
What some children can do
Normally toilet training begins around this period. The approaches to this may be different. Many a time, it can be best if you just allowed your baby to follow a natural time table instead of relying on coercion. A small reward may be quite effective. Some children may pick up the trait very quickly, within a matter of days. But it would be best if you gave your child at least a couple of weeks before expecting any results.
What few children can do
Playing with balls would become very common now. The baby's sense of judgment would have improved greatly and this would allow him/her to pursue a ball. Very few children may be able to throw a ball by overhead motion. This is very rare and most would resort to underarm throwing. Fewer children would be able to handle toys that involves bringing together different construction blocks.