Childbirth is a memorable experience in the life of a woman. The entry of a baby brings immense joy and along with that a lot of responsibility. Parents have to ensure that the baby is supplied adequate nutrition that it needs to grow well. In the case of a newborn baby, the only feed is breast milk. This has all the nutrients required for a baby at this stage. All the food that the mother eats will affect the nutrition of the child as well.
All the nutrients pass on to the baby through breast milk. The doctors advise lactating mothers to eat a balanced diet. This includes spinach and other leafy vegetables, sprouts and other protein rich food, meat and dairy products and whole grain cereals. Along with this doctors give mothers vitamin supplements for good health.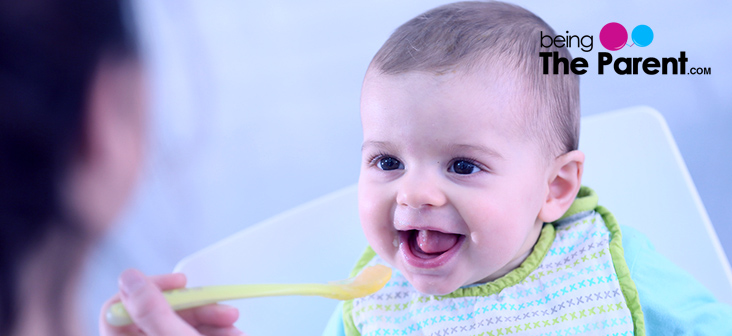 Superfoods for new born babies:
Some of the foods which are extremely good for a newborn are:
Breast milk or formula is the best superfood for a newborn. They contain all the nutrients needed for a just born baby.
Baby cereals: Cereals rich in iron provide good nutrition to babies because breast milk is not rich in iron.
Bananas: Bananas are full of carbohydrates which give the baby as lot of energy. It also is heavy in fibre and thus aids digestion. But for small babies, it is good to give ripe bananas and also mash them completely before feeding.
Red meat: This is rich in iron and iron is also important for brain development. For babies, it is better to puree it and then feed.
Sweet potatoes: These are rich in potassium and vitamin C. Because of their natural sweetness, babies prefer the taste of sweet potatoes to other vegetables. But this is best given cooked and mashed well.
Peas: Peas are rich in vitamin K and also vitamins A, B, C and folic acid. It also provides the fibre needed for a baby. It is better to puree it before feeding a baby.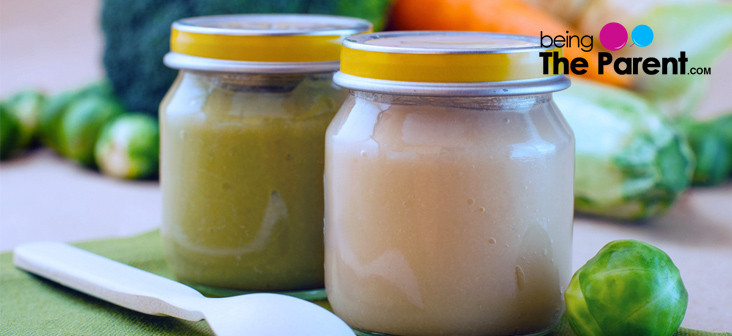 Yoghurt: Yoghurt is rich in calcium and also contain probiotics. These help develop strong bones and teeth. Some babies may be allergic to it, so it is best given after the doctor's consent.
Broccoli: It is rich in vitamin C, folic acid and iron. It is better to cook and mash before feeding.
Avocados: They are a very good source of protein. But you must wash, peel and mash the fruit before feeding the child. It is best to feed ripe avocados.
Carrots: These are rich in antioxidants and are important for having healthy vision as they are rich in vitamin A. These have a natural sweet taste and generally most babies enjoy eating them. It is good to cook and mash them well before feeding babies.
Once a new food item has been fed to a baby, it is best to wait for 3 to 4 days to check on whether the body is able to accept it. A baby will take time to adjust to any new food that he is given. If there is any kind of reaction, it is imperative that the food item be stopped immediately and a doctor is consulted.
The above listed food items are a good source of nutrition. These should be continued even as the baby becomes 6 months or more of age. In addition to the above, some more super foods can also be given. These are:
Chicken: These are rich in protein and also B6. Protein rich food is important as the baby's development will be at a faster pace after 6 months.
Cheese: Cheese is rich in calcium and helps develop strong bones and teeth. As the baby becomes 6 months old, teeth start erupting. It is a good nutrient at this stage.
Super food for a year old child can include the following:
Eggs: Eggs are very high in protein and these should be cooked completely before the child is fed. The yolk is rich in zinc, vitamins A, D, E and B12. This is very important for brain development. Some children could be allergic to eggs. If you notice any kind of reaction after feeding eggs, it is good to consult a doctor immediately.
Citrus fruits: Oranges, lemons, grapefruits etc are very rich in vitamin C. These make collagen which is found in muscles and tissues. They also help develop the immune system in a child. Because these are acidic, it is better to start them only when a child is a year old.
Fish: They are rich in protein and also help brain and eye development. It is good to feed fish to children but after checking for an allergic reaction.
It is good to start early and feed children solids after they are 4 months old. It is important to make sure that they get the required nutrition in every meal. It is also important to ensure that children whether 6 months old or a year old get lots of fluids. Milk and water should become a very important part of their everyday life. Healthy eating makes healthy children.