As your son grows, preparing for various school competitions and plays can get very tedious. Every month kids come home with a list of things they need for a new competition or program at school and you as responsible parents can't do much about it but say yes and comply with the demands. You may approach these preparations halfheartedly, if you please, but remember your child is not going to experience these things again in life. So, for the sake of your son, give it your best and make this a memorable moment in his life.
5 Fancy Dress Ideas for Boys
Here, we bring you 5 smashing ideas for Fancy Dress Competition that will ensure that your son is the highlight of the show.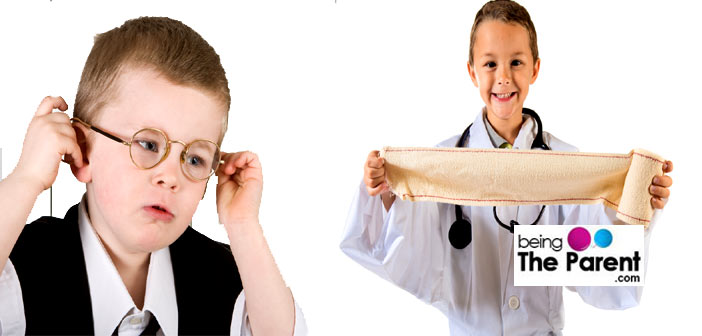 Public service people: Public service people are people you meet and interact with on a daily basis that include doctors, police officers, firefighters, engineers etc. What better way to a pay tribute to these gentlemen and also increase awareness among kids than to dress up your lad as a public servant. Costumes for this category are readily available on rent and you have a huge selection to choose from as well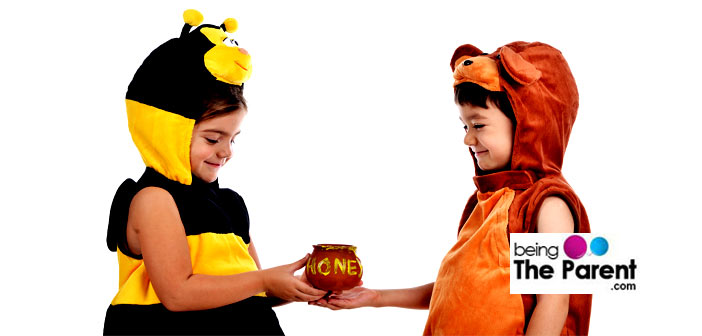 Animals: This is a popular category among kids. Kids, especially young boys absolutely adore animals. Dressing them up as their favorite animal will get them up all fired up and enthusiastic for the competition. Costumes for animals are available at all rental shops. You could complete the look by drawing whiskers and painting their face to resemble the animal your child is representing. Just make sure you use regular water colors or make up and steer clear of chemicals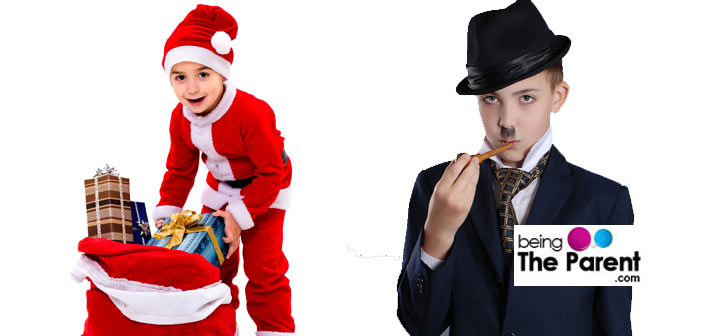 Historic Figures: To increase your child's awareness and knowledge about our country's history, you could dress him up as a freedom fighter or a celebrated historic figure be it Bhagat Singh, Jawaharlal Nehru or Mahatma Gandhi. To achieve the Bhagat Singh look, you could dress your boy in formals and calf length boots and paint a mustache on his face, hand him a toy gun and hat and your son is ready. Ready-made costumes are also easily available at all rental and costume stores. If you opt for Gandhi look, you could buy a bald cap that gives the impression for a bald head. Keep him bear chested and make him wear a white cotton dhoti. To finish the look, add spectacles, a white mustache and hand him a laathi. Make an international impression by dressing the kid as Charlie Chaplin or Santa Claus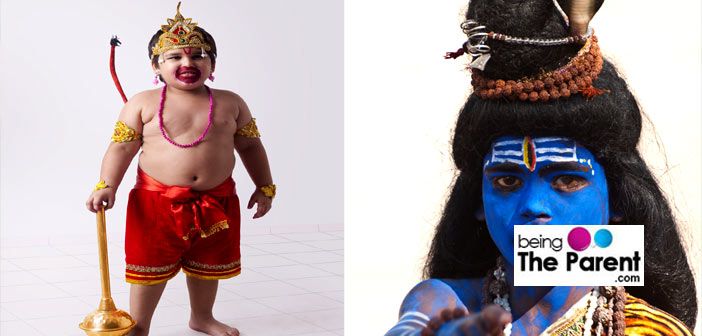 Hindu Mythological characters: Cartoon characters have nowadays made Hindu Mythological figures very popular among kids, be it Lord Krishna, Shiva, Hanuman or Bheema. If you opt for this category, be prepared, there is a a lot detailing involved in achieving this look. If you want to make your son Lord Krishna you can rent Lord Krishna's costume from any rental shop or you could paint your son's chest and face blue and keep him bare chested and make him wear a blue dhoti. You will also need accessories in the neck and on the head and for prop you will need a flute. Mythological characters have distinct looks and every character has a unique costume but since they are so famous costumes for these characters are readily available in the market and even online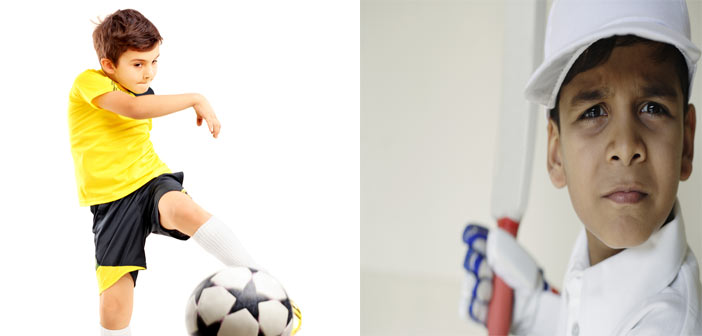 Athletes: Every dad wishes that his son grows up to be a cricketer or a football player. Why not fulfill your fantasy by dressing him up as your favorite athlete for the fancy dress competition? Dress up your son as a sports person is pretty easy and fuss free. If you want to dress up your son as a football player buy him a nice jersey and matching shorts and hand him a football. If you want to dress him up like a cricketer you can buy out your favorite team's uniform in your son's size from the market. There are many stores and even small stalls that sell these uniforms. Rent or buy a helmet, some knee-pads and hand him a bat and your son is all ready to steal the show!
There are a variety of other ideas like dressing your brat as a robot, washing machine, a refrigerator, superhero, cartoon character, computer etc. which requires a little bit of hard work from the parents side. Share your child's fancy dress pictures with us and let others too get the idea.