If you are a new mother and are confused about weaning of your baby off breastmilk, there are few interesting signals that your baby might show in order to give you a pretty message. Every baby is different and might need to shift to solid food between 4 to 6 months of its age which is needed for its general health. Let's explore more of it.
Signs that baby is ready to wean from breastfeeding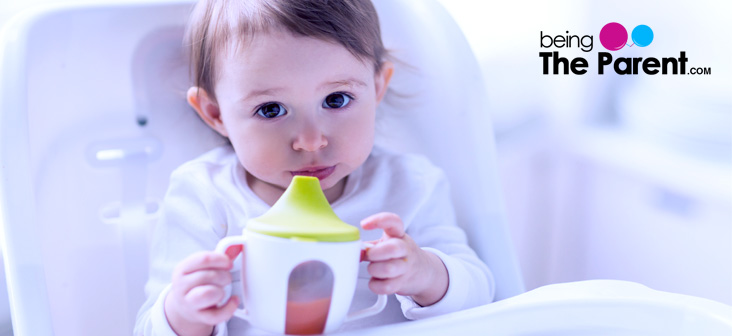 Though there are no hard and fast rules for specific signs of weaning but few mothers have noticed the following:
Their babies can swallow solid food and can also push it down through tongue.

They can sit properly and stay there for long

They can hold their heads steady

They can stare at food and drool subsequently

They can pick up things and put it in their mouth

They cry within minutes even after having full breastmilk
When do babies naturally wean
It is natural for a baby to wean from itself and the process differs from one another. Usually it starts after three months, and is visible to the mother from 4 months onwards. It is very rare that babies wean at the age of 1 year but eventually everyone does at its own time.
Breastfeeding weaning schedule
If you are a mother for the first time, you must remember that a schedule needs to be developed if you are weaning your baby off. It is better to take a slow but steady approach and that might help your kid to develop better food habits. For example, you can divide the number of feeds into half and feed your baby through bottle instead of your milk. Then you can introduce solid at the time of feeding and see its response to it. Thus your baby would adopt to the schedule and would gradually get accustomed to it.
How do you wean your baby from breastfeeding?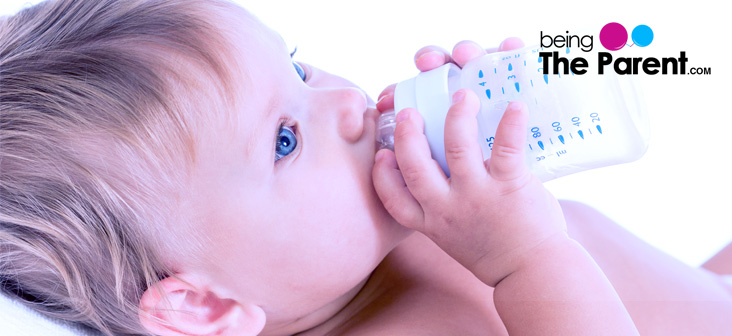 You can try several methods of weaning like pumping your own milk into the bottle and let it practice the feeding. Later on you can introduce complete formula milk instead of breastmilk at the time when it is hungry and check out its reaction to it. Further you can give semisolids and see whether it is accepting it or not. Make sure you don't be in a hurry which can destroy the food habits of your little angel.
When can I start weaning my baby to whole milk?
This solely depends on your kid because as every baby is different, so are their food intake capacity. Few babies start weaning at the age of 6 months whereas very rarely you would find them weaning at the age of 1.
How do I wean from breastfeeding to formula?
It is not very tough to wean breastfeeding from formula, for example, you can fill the bottle with 3/4th breastmilk with 1/4th formula milk to begin with see her responses. Don't try this mix everyday and restrict it to once or twice per week. Gradually increase the amount of formula and at around the 4th week, you can give her 1/4th breastmilk along with 3/4th formula milk. Once she adopts to this, she can be switched to formula completely and thus your job is accomplished.
How do you wean a toddler from breastfeeding?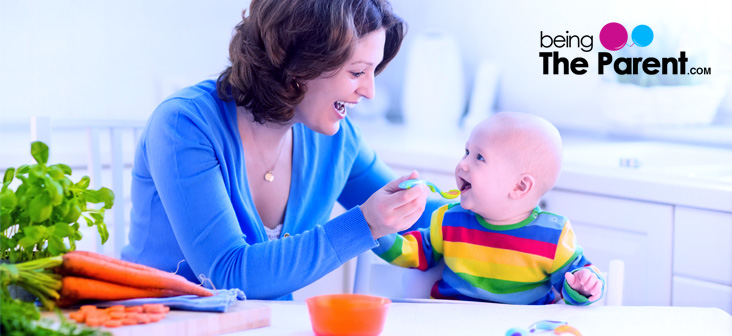 It is a bit difficult for a mother to wean a toddler from breastmilk as he or she is already grown up with a habit. However the mother can try several methods like creating a replacement with hot milk with honey or others to ensure he or she drinks it. She needs to stop co sleeping as the toddler might be used to breastmilk while he or she sleeps. At this time, bottle milk can serve the purpose. One can also stop nursing often he or she is hungry and replace the hunger with more solids as the toddler should have no problem with it.
Mothers always want to give the best to their kids and weaning off is a sign that your little one is growing slowly. So help him or her and show the path to be self sufficient as he or she enters into the new phases of life.