When a woman prepares herself for the pregnancy and later for the delivery, many fears cross her mind. The discomfort of pregnancy coupled with hormonal changes renders her weak and fragile. And then, we all know how hard labour can get. Every woman fears the labour pain that she will have to bear at the time of delivery.  Out of fear, some women have begun to elect caesarean for birth, rather than giving birth naturally. The thought of going under the knife brings out a new set of fears. Various studies reveal that during the last two months of pregnancy, this fear haunts every pregnant woman even more.
Opting for a C-section has almost become a trend. However, a natural birth is always better than a caesarean unless otherwise required. Natural child birth requires minimum surgical intervention and has the following benefits –
No tension of a surgery or operation.
Recovery is faster and simpler in case of natural birth. Soon after the baby is born, the mother gets discharged from the hospital unless there is any complication with the child's or the mother's medical condition.
There are almost negligible or no stitches on the body and hence there are no hassles of getting the stitches removed. Even if there are stitches, they are self-dissolving.
Minimal precautions are required to be taken after the delivery.
Proper body massage can be done which is not possible in case of caesarean.
Getting back to pre-pregnancy shape is easier.
Rich and nourishing food can be eaten immediately, which is otherwise not permissible in caesarean for a few days.
It is often believed that the children born naturally are healthier than the ones born through caesareans.
There is no requirement for heavy antibiotics that need to be taken in case of caesareans; These antibiotics are not always good for the nursing mothers.
A caesarean reduces the chances of natural birth in case of second pregnancy as well. Doctors advise the expectant mothers to wait for a natural birth unless there is any other complication with the mother.
Although the pain that has to be borne during labour cannot be defined, yet , labour is doable, and the outcome is fulfilling. Due to the fear of labour pain, mothers these days resort to not-so-painful methods of delivery like the caesarean. But they should always consult their doctors to understand more about the painless natural births. There are various methods that are used these days to suppress the pain a woman goes through in natural birth. Techniques such as hydrotherapy, massage relaxing therapy, hypnosis, TENS (Transcutaneous Electrical Stimulation Nerve), breathing exercises, acupressure etc are employed for reducing pain during natural childbirth.
According to some studies, Caesarean can be avoided in the following ways: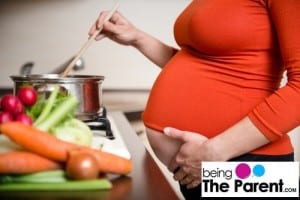 Take nutritious diet during pregnancy, so as to keep your baby and yourself healthy. During the last weeks of pregnancy, eat carbohydrates rich food. This will make your pregnancy a "low risk" pregnancy, and hence, any surgical intervention could be avoided.
Be active during labour, this reduces the chances of getting surgically operated.
Do not resort to induced labour, it increases the chances of caesarean.
If your contractions are not strong, try to stimulate labour, by natural means, rather than stimulating it by using medicines.
Avoid using pain relieving drugs or techniques.
Try following the tips suggested to avoid a caesarean delivery, and having a natural, healthy delivery.