Finally the long wait of nine months have come to end and the sweet fruit of your toil – your bundle of joy is snuggling in your arms! With all the excitement, comes along fatigue. The body is healing from delivery procedure, working to produce adequate milk for breastfeeding and taking care of the baby – all this easily takes a toll on a new mum rendering her exhausted! The work kind of doubles up after pregnancy and your body unfortunately does not gets all the rest it should. Though sleep deprivation takes a toll on many new mothers, the 24X7 job of new parenting would not really give you extra hours to catch up on lost sleep. This is because your little one is so unpredictable! Now you cannot change this dynamic behavior of your new born, but you can certainly read below on how to cope up with increased demands of vitality.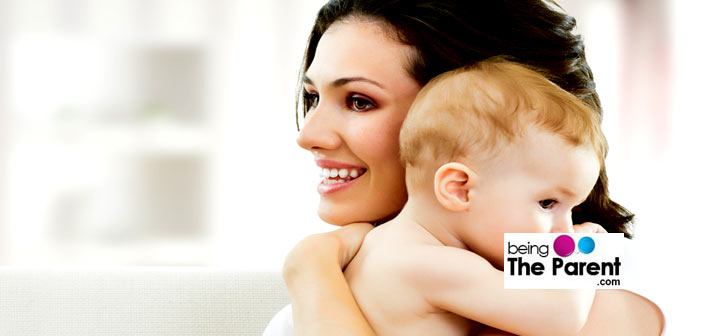 10 Natural Energy Booster Tips For New Moms
You need to become a little more smarter, eh? First of all, you need to religiously intake all the prescribed medicines. Secondly you need to listen to your body and nourish it well. You must accept that your body needs rest and nutrition, so try to be less fussy! Below are a few tips which will sort your weariness and prep you for braving the challenges of motherhood:
Stroll out in the sun: There are numerous benefits of sunlight! Vitamin D from sunlight strengthens bones, helps absorption of calcium and uplifts mood too. The whiff of fresh air in the morning can instantly make you feel better and energized! The bout of oxygen from outdoors will pump up energy in you! The sun will minimize the urge to sleep and you will start feeling the day
Shower gels: When you hit the shower, take a invigorating shower that smells of fresh peppermint, or jasmine. This will refresh your senses and fill you with energy immediately. You can even indulge in shower time during the day
Get your carbs and fiber right: Carbohydrates provide necessary energy to the body and fiber will help combat constipation. The best way to incorporate these in your diet is to munch on fresh salads and fruits. Fruits are also the best way to get instant healthy energy, plus they do not require any prep work to be done. They will make you feel fresh and provide natural sugar too!
Fill up with the fluid: Nothing can replace water! Its a magic drink which revitalizes your body. Imagine how relieved you feel after gulping water on a hot summer day! It has an instant energy boosting effect on the body. You certainly heard that our bodies are constituted of 70% water, you need to provide this then, no? Dehydration easily makes one tired and exhausted. Always keep a bottle handy, so that you can gulp it down every now and then. If possible, try fresh homemade fruit juices too!
Power naps: Sleep deprivation can render anyone grumpy and listless! It's the quality of sleep that matters. When your baby is sleep, you are tempted to doze off too. However it's best to indulge in power naps of less than half hour, which will have a rejuvenating effect. If you sleep longer, you enter deep sleep stages and when woken suddenly will leave you feeling grumpy and sluggish
Engage domestic help: If you do not have elders or relatives to help you with the domestic work or take care of the baby whilst you do the work, its sensible to hire domestic help. Your body is still recovering and needs plenty of rest. Therefore the domestic help can take care of the other demanding chores of house such as brooming, dish-washing, washing clothes etc. And trust your work with others, if someone offers to get you groceries or take care of the baby, say yes!
Enjoy your breakfast: With increased body demands, it's now time to eat well too. Instead of just having a bowl of cereals of plain bread and butter, opt for a mix of proteins and carbohydrates. This will keep your tummy full and supply your body with the required energy. Therefore, try eggs with wholegrain bread or smoothies and nuts! You need to eat healthy and stay away from instant energy spiking foods such as chocolate or coffee. Aim for complex carbohydrates and proteins which have sustained release of energy over time. Proteins are the building blocks of the body, i.e. they help in the formation of muscles and tissues. After delivery, proteins will help speedy recovery! Stock up on foods like eggs, chicken, soy products, legumes, and beans
Get moving: Start with gentle and subtle workouts once you have crossed the post-partum healing stage. A small walk, a little yoga and some meditation will certainly help you feel re-energized. However, stay away from heavy workouts as of now
Keep blood sugar in check: You need to keep the energy level steady in your blood. Remember carbohydrates are the main source of energy that keep your body going. So it's a good idea to eat every 2 hours. Snack wisely. Try Greek Yogurt with fruit compotes, protein bars, dried fruits and cookies to maintain the sugar level of the bod
Store feed in bottles: Perhaps the most common reason for lack of sleep and rest is the untimely requirement to breastfeed the baby. For some days, it's fine to let the Grandma or papa to take care of the newborn for the night or noon whilst you rest. So feel free to pump your feed in a sterilized bottle, which then can be given to the baby as required!
No matter how much tempted you may be to get back into pre-pregnancy clothing, it's not wise to diet immediately after delivery. Your body and your baby both need nutrition, so eat smart, stay happy and accept help from others. Also, avoid creating dependence on caffeine and sugary foods to get that energy high. After they give you an initial surge, you will be left depleted in energy levels more than before.