Remember, as kids a few decades ago there were numerous things for us to do – splashing in mud on rainy days, catching tadpoles, and running around in open play grounds. Although technology has transformed our lives in various positive ways, it has also made us lead sedentary a lifestyle affecting the way children are shaping up these days, both physically as well as psychologically. To bring about a change in today's gadget dependent, desk bound childhood, Action for Children's Environment calls upon you to participate in the Outdoor Classroom Day.
Childhood is all about playing. But in today's fast paced life, children lack safe open places to play and parents lack time to take their children out to the parks regularly. In fact, a recent study reveals that three in ten parents (30%) report a lack of friendly environments in which their child can play. Highlighting the large role that technology also plays, the study states that 8 out of 10 parents globally say their children would rather play virtual sports on a screen than play them in real life.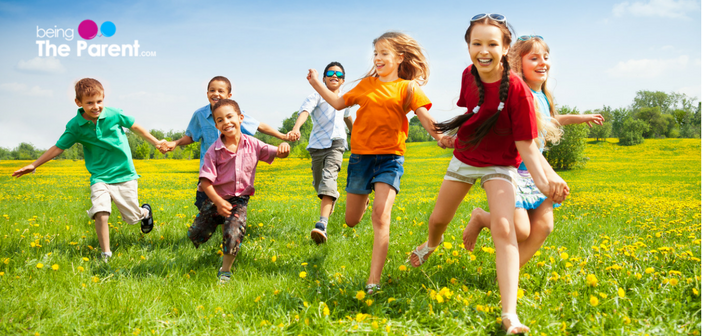 Currently children spend more of their free time watching or playing game on smart phone or computers inside. According to experts around 56% children globally get less than an hour of outside play per day. The situation is alarming considering the fact that 1 in 10 children never play outside on an average day, and 1 in 5 children play outside for 30 minutes or less on an average day.
So what can we do about it?
Action for Children's Environments is an NGO that is working towards creating a safe, healthy and resilient living environment for the children of today. The need for outdoor play is of utmost importance and therefore as part of the exciting and innovative global Outdoor Classroom Day Campaign, it is calling on teachers across India to take at least one lesson outdoors on Thursday, October 12, 2017.
So if your child feels trapped inside her disciplined classroom in school and her cosy room at home, here are five reasons to open the doors to the wonderful wide world today!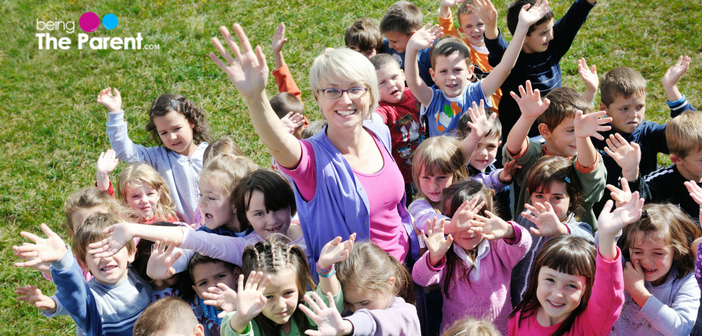 Five Reasons to take learning outside the classroom:
Long-term Development:
Various studies and reports have highlighted that with busier family lives and a growing sense of fear in the society, children are getting fewer opportunities to explore their surroundings and connect with the natural environment around them. Understanding the essence of their surroundings will not only help children enhance their life skills but also help them bond with the real world at an emotional level. It will make them feel attached and they will grow up caring for things that they are close to.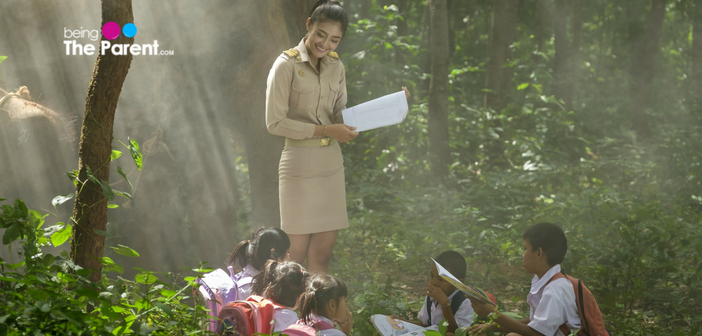 Better academic performance:
In order to be successful in life, we have to focus on academic performance of our children. But that does not mean tying them with invisible chains inside a classroom and forcing them to learn from books and blackboards. In a recent study involving school going children, seventy-nine per cent of them have expressed that having time to play at school helps focus better on studies. And yet it's shocking to note that almost half of India's children have no playground at school.
Improved social skills:
In the rat race to excel in academics children are made to remain indoors with books to their faces. In the endeavour to achieve a rank in the examinations, children are losing touch with the people around them and are becoming socially awkward. Playing outdoors with other children will help the recluse in them to open up and experience the thrill of adventure and the pleasure of sharing and caring for others. Interacting with children from different cultural backgrounds will help them gain better understanding of human behaviour and they will become socially responsible adults.
A better mind set:
What children cannot find in the pages of thick school books can be found in the open amongst dancing trees and chirping birds – the soul of nature. No amount of 3D videos can show a child the beauty of a hummingbird drinking nectar from a blossom. Open spaces will open their minds to new perspectives and views, giving fuel to their extraordinary imaginations and free thinking.
Emotional wellbeing:
Being outdoors provides a new setting where children not only learn lesson taught in school, but also those taught by life. Exploring the natural surroundings of children, help them master life skills and take on challenges with ease. Children can benefit being outdoors in may ways – it teaches them to be responsible and independent. It helps them develop social skills. Quality time outside every day can alleviate stress and enhance learning experiences. This works especially well for children who lack attention and cannot concentration for long.
So take learning beyond academic curriculum and help the children of the present and future generations learn the importance of a happy life.
Let us join ACE or Action for Children's Environment in its drive to reconnect children with the outdoors. Inspired by vision to help children explore outdoor learning, thousands of schools across the world are taking part in Outdoor Classroom Day Campaign. There are 2,102,579 children around the globe who are already a part of this amazing campaign!
It is time to encourage our children and help them find a new world beyond school books with the help of outdoor classrooms. Ask your child's school to get involved. Join thousands of schools across the world and celebrate Outdoor learning. Share this message and spread happiness and laughter. Let's take those giggles outdoor and celebrate every moment of childhood.