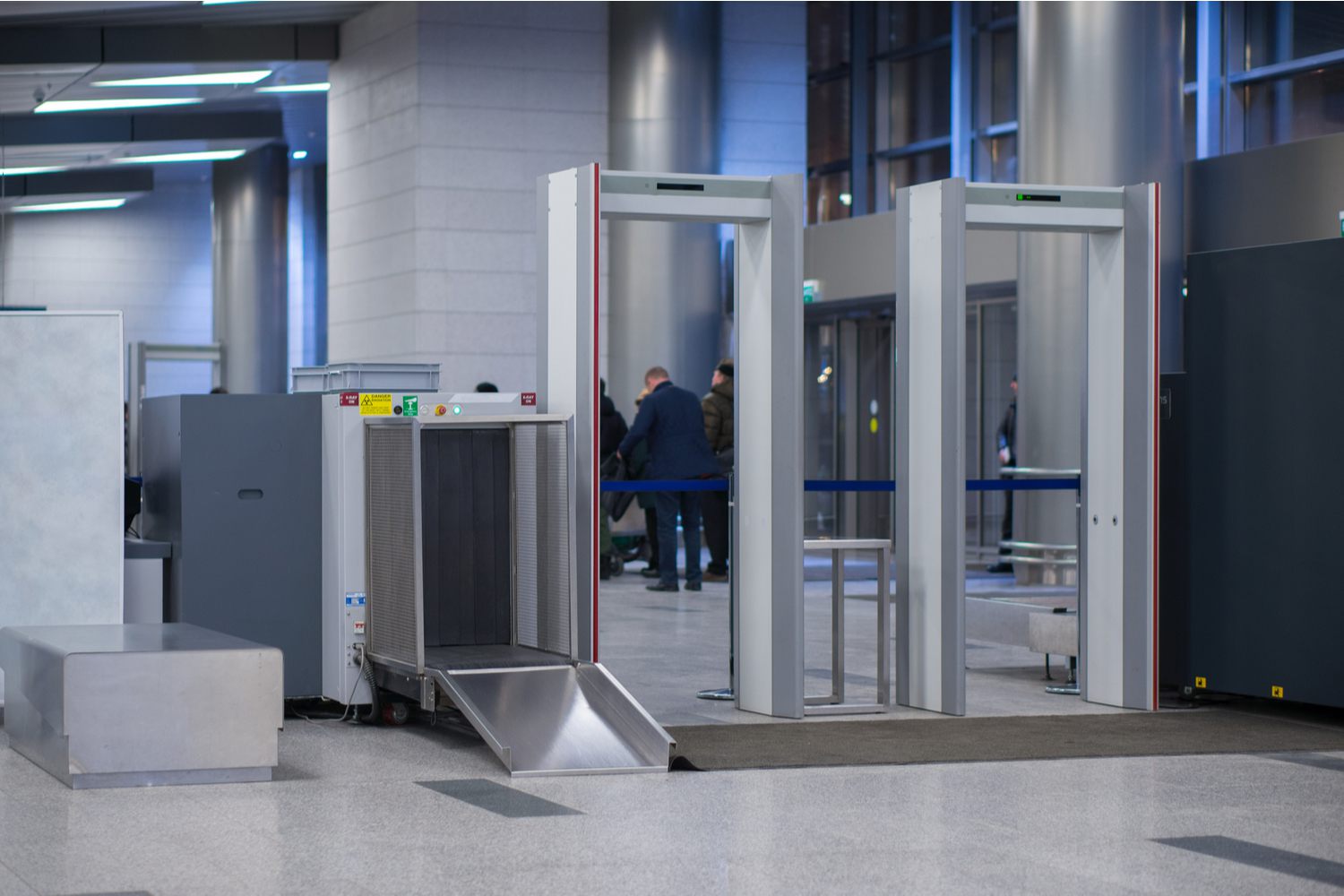 Travelling is an inevitable part of life and different modes of transport have different variables such as time, cost, and comfort. In normal cases, how to travel is largely guided by these three factors. But things change when you are pregnant. Especially when it comes to air travel during pregnancy, you must be extra careful. There may be situations where your doctor may advise you not to travel by flight. But once you get a green signal for this, you may need to consider other risk factors involved. Air travel involves passing through scanners as a part of the security check. This will bring us to the question, are airport scanners during pregnancy safe?
Pregnancy is a delicate phase where a small issue can sometimes turn into a risk factor. Harmful X-rays and radiation can interfere with the health of the fetus growing inside the mother's womb. For this reason, you will find designated areas in hospital rooms marked as unsafe for women. So, what technologies do airport scanners use? And do they pose and risk for pregnant women? This article explains.
In This Article
What Are Airport Scanners?
The full-body scanner at the airport is a smart device that helps airport authorities detect steel and non-metallic objects on or inside a person's body. This is to ensure the safety of the passengers and the flight and detect any unlawful activity. To pass through the security scanners, travelers don't need to remove their clothes or make any physical contact. Moreover, these machines don't really examine inside body cavities or diagnose any ailment.
The new ATI scanners are specially designed and formulated machines. These devices provide passengers with a sense of relief and privacy by displaying only a general outline. However, the machine cannot predict the gender or body type of the person.
What Are The Different Types of Airport Scanners?
Airport administrators operate two varieties of Airport Scanners for screening
1. X-ray Backscatter System
Typically, the X-ray backscatter system is what you majorly notice at the airports for security checks. This machine uses radio waves, similar to the radiation used in smartphones, gadgets, radio, and television for functioning. However, there are two types of radiation – visible light and radio waves plus ionizing like Gamma rays and X-rays. So, if you're thinking of harmful radiation and effects that cause cancer, it's the high-energy ionizing radiation.
2. Millimetre-Wave Scanners
The millimeter-wave scanner uses Nonionizing radiation, which is less harmful and does not pose a risk to pregnant women and their babies. These scanners involve minimal amount of radiation exposure and do not pose a danger to human health — pregnant or otherwise.
Procedure Involved in The Scanning Process at Airports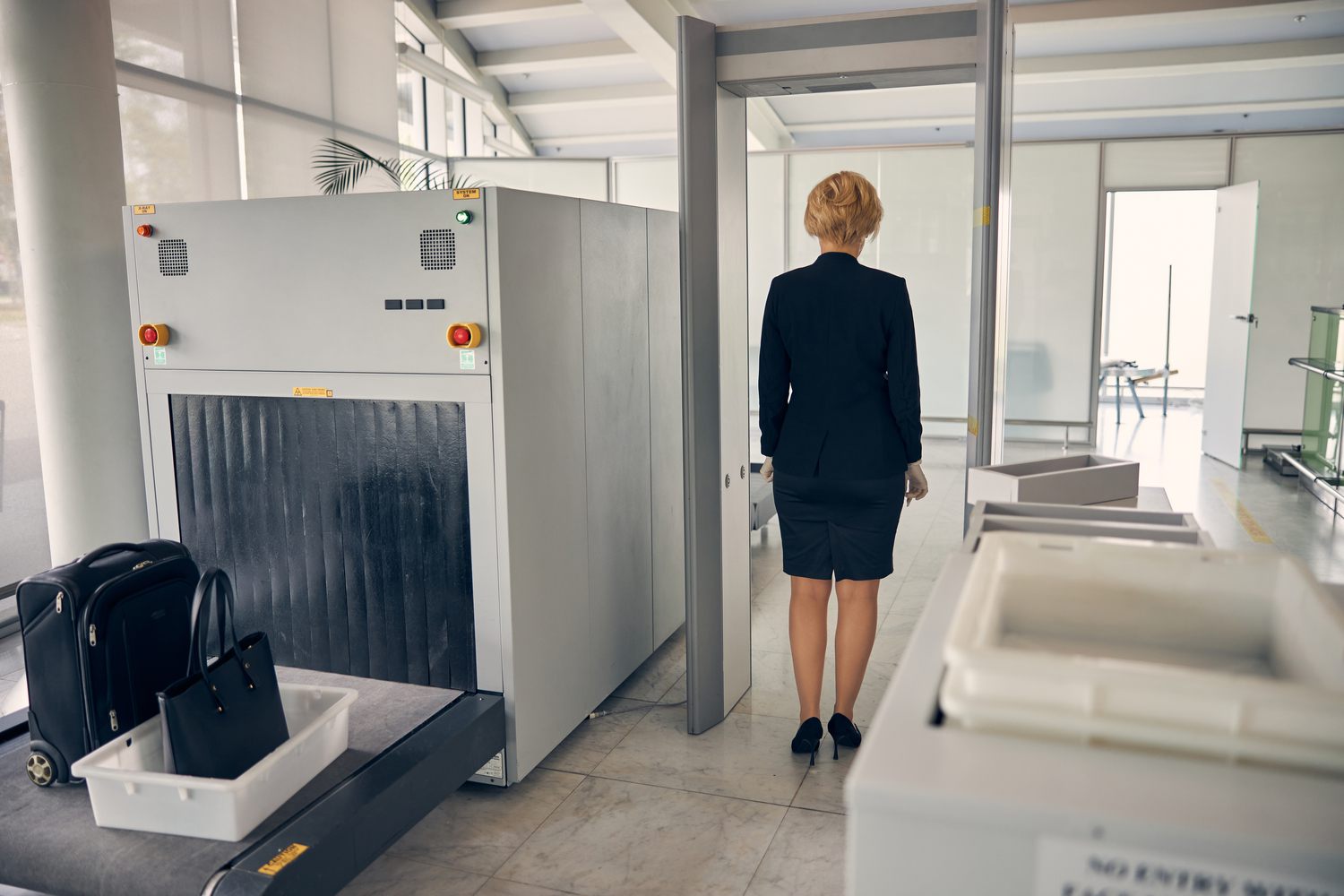 While boarding an aircraft, knowing the airport security checking processes will help travelers, especially expecting women, make their travel experience streamlined, comfortable, and stress-free.
Every flier will walk through a scanning machine which is meant to detect contraband like drugs and explosives, and other materials such as metal objects, and weapons even under multiple layers of clothing. Every airport will have a list of banned objects and the scanner will be able to detect these objects.
Some airports also have handheld scanners as an additional scanning measure. This device will be passed or tapped all over the body to make sure that the flier doesn't pose any safety hazard.
Among all the airport scanners, the millimeter-wave scanner is the most common, reliable, and safe one, especially for pregnant women.  When you step into the scanner, you'll hear the whoosh-whoosh while the electromagnetic wave passes through your body. It's perfectly safe and offers a more accurate outcome.
Are Airport Scanners Safe During Pregnancy?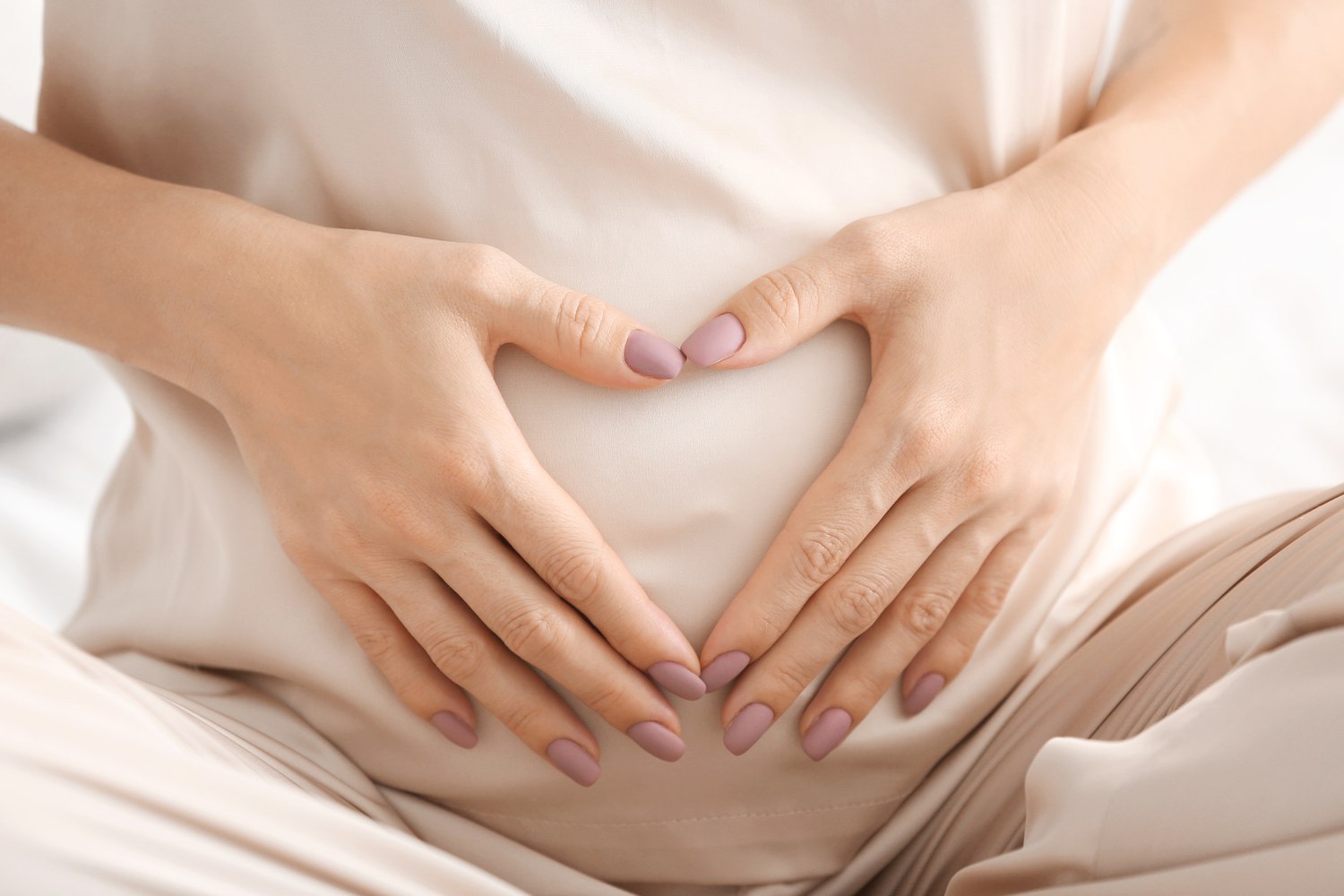 Airport Scanners are perfectly safe for pregnant women.
The whole-body scanning machine uses millimeter-wave imaging technology designed to pick up dangerous items concealed under thick clothing lines. The scanner bounces waves off the body and returns to the device for further image processing. However, the level of radiation you're getting exposed to is far lower than a small smartphone.
Yes, you read it right! Since the exposure is low, it's safe for everyone, including pregnant women. This fact is parallel to the hand-held scanning devices, which authority passes over individual passengers.
To all pregnant ladies, be familiar with the risks beforehand. Airport screening is a vital security measure that helps keep all travelers safe during the journey. It helps the authorities in identifying hidden weapons and other threats unapproved for safe airline travel.
However, the health risk from these airport scanners like whole-body scanning machines and backscatter x-ray systems is minimal making it safe for you to pass through airport scanners during pregnancy. If you are still frightened to step in for an x-ray or millimeter wave screening worrying about potential risks for your baby, you can always deny walking through these machines. You can instead request the security officers for a pat-down search.
FAQ's
1. Can Airport Scanners See The Baby Inside me when I am Pregnant?
The airport screening never shows what's inside your body, especially the fetus.
2. Which Radiation is Used in Airport Scanners?
The airport scanning machines include millimeter-wave technology that releases non-ionizing radiation. It uses solely low-energy radiation, which has less energy than a cell phone.
3. It is Safe to Walk Through Airport Scanning Machines During Pregnancy?
Yes, it is absolutely safe due to the minimal radiation. However, when in doubt, you can request a pat down check instead to bring exposure risk down to zero.