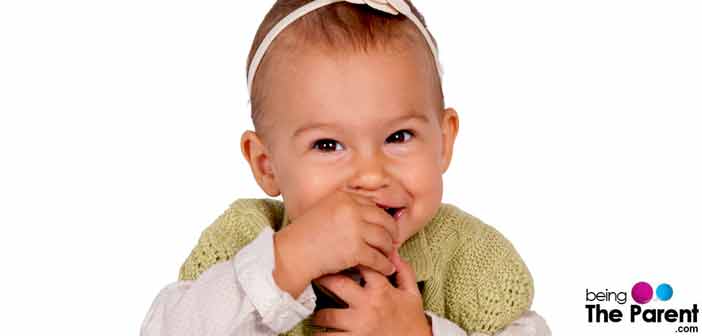 Truly, potty training is a challenging phase! It is smelly, it is awkward, but it is actually fun! The tiny ones just do not know anything but to be happily doing whatever they want, anytime! 'Anything' pretty much includes the need of changing the diapers whenever needed.
Now, retaining soiled diapers is not only unhealthy, but also uncomfortable to the baby. Most of the times babies cry because they are feeling very uncomfortable! Rush parent, for your baby is crying! Sometimes, even after your baby has been taught potty training, he may still accidentally soil the diapers, being busy playing and so on and so forth! It can also be related to a stress issue.
Best tips on dealing with potty training regression
Don't think it is bad: The main idea is always to find the fun of innocence in such an awkward but vital parenting task. If you are not liking the job, it will show! Your child will be more uncomfortable and reluctant to learn. It is perfectly natural! Babies are babies!

They puke, pee, poop at will!

It is totally a big part of being a good parent. Instead of scolding your kid, take it casually. When you are tough, your baby will feel introverted. That actually increases the chances of soiling the pants unawares
You are not alone:The actual habit of sitting on the potty chair follows after helping the child to adapt with bowel movement while sitting. This again starts when the child is beginning to talk. Understandably, it is totally a difficult thing for the child to adjust. So, there will be setbacks. Almost all children have a few of these setbacks before they learn to adapt with their instincts. All parents have to deal with this! Parents need to inspire them to be attentive to their instincts
Baby is not liking with the potty chair: Maybe, you have not given the baby enough time to adjust! Maybe, the chair is uncomfortable somehow! There can be a myriad of issues, and it is no use forcing your baby to sit. Allow the necessary time. Help your baby to understand the chair as a plaything. Help the tiny one acclimatize with the feeling of sitting bare bottomed on the chair. Sometimes, the urine guards can feel uncomfortable. Sometimes, a child just simply does not like the design or color of the chair. Kids are moody. You need to understand their moods and adjust accordingly
Baby is reluctant to sit in an adult toilet: Well, it is very natural! They are little! The adult toilets are big for them! Always make it a point to set up a special seat for toddlers on the toilet. Raising a toddler is probably among the most difficult tasks of the world! You need to be sensitive to the little one's need all the time. Take your time, be patient, and be attentive.
The baby is frightened:Some children are also sensitive to the gurgling sound of the toilet flush. They may feel uncomfortable. There also, you will have to help your child to acclimatize. Dissipate their fears by saying it is a good thing and there is nothing at all to fear because momma is always there to protect. If they do not like it, they will prefer to let it go anywhere
Baby is still doing poo in the diapers: Well, potty training is not a straightforward mechanical process. Your child has to learn the need to go to the bathroom when there is a need to poo. That also requires a lot of training! You will need to help the child to understand the importance of leaving and wearing pants instead of depending on diapers. Special potty training pants make it easy. Most children learn very fast. Some moms are able to potty train their tiny ones in less than a week!
There is any other stress issue: Children totally live in their world of fantasies and imaginations. They may have a serious imaginary issue of wandering in a forest of unicorns, fairies, mermaids, angels, and talking animals! They project their reality into imagination as a way of understanding the world. So, an uncomfortable potty training seat can actually appear to them as a cave with no ending! Everything is possible, and you cannot simply laugh and tell them all imagination is a lie! For them, it is real as it is symbolic

The right way of teaching hygiene

They do not understand germs and other complicated things! They just learn by following you and by conditioning. So, tell the little thinker that you also wash your hands all the time after sitting on the chair. Do not neglect washing his hands after every session. The child will definitely pick up the habit soon.
Parents must never think potty training as a stressful task. Yes, it is stressful no doubt, but the happiness of helping a little child grow is definitely much more than any stress. Mothers and fathers should share the task. Of course, moms are the primary caregivers, but the caring father must be always around, whenever possible.