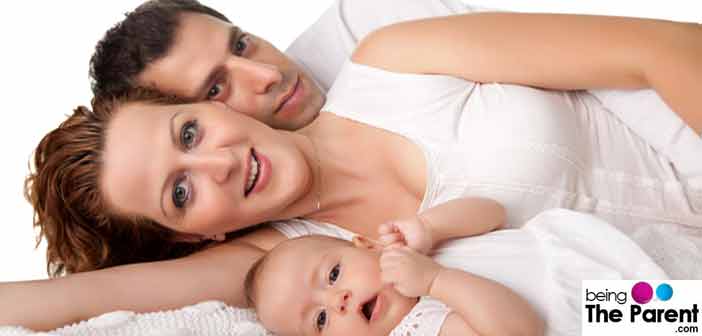 A lot of women become a little agitated and exhausted at the mention of having sex after bringing the baby home. So men, please be prepared to not have plenty of sex post pregnancy. The first few weeks and probably few months will be difficult because of the lack of any physical intimacy, what so ever. Men would expect their better halves to be actually excited, energetic and ready for a sexual intimacy just like them but the reality is far from your expectation.
How long do we have to wait before having sex again?
Usually doctors advise new parents to at least wait for four to six weeks before they restart their normal sex life. Not only this time gives heals the delivery stitches, but also makes a woman accept all the changes her body has just gone through. Besides, lochia, or post-natal bleeding will last for two to eight weeks, which also means that the woman is prone to infections. Sex during this period is generally avoided.
However, as far as physical intimacy is concerned, you could have oral sex or feel each other. Masturbation can also be safe after a few days of delivery. Vaginal intercourse needs to wait till lochia is no longer bright red, which indicates the body is healing well. At all costs, stay completely external. Both of you have had a massive life-changing experience, so even if sex is not on the cards, hug, kiss, embrace each other and stay connected.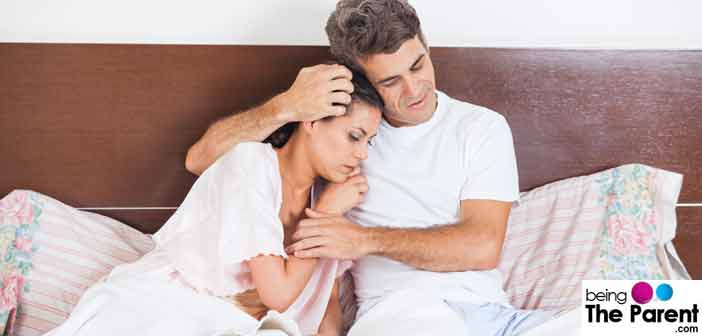 The wife does not seem to be in mood for sex
For mothers of new born, sheer fatigue, nausea are perhaps the biggest blockages for her to feel sexy again. A new born demands a mother's time and body wholly and this keeps women busy with their new born. Raising a new born is a lot of intense hard work. A new born will leave you with sleep deprivation like nothing else. There will come a time when you will wonder whether you need a decent night sleep or have sex with your partner. Also a mother of a new born will have to breast feed the child till a few months and this leaves a woman completely exhausted. That is why many a psychologists call babies as 'sex killers'. style="color:#FB082A;">
In case your wife is not willing to have sex after the doctor gives a green signal, respect her wishes and give her some more time, space and lots of affection. This is the time she news your emotional support the most, so be there for her, understand her apprehensions, and encourage her. Never, ever pressurize her for sex
Wooing her back into the mood
A woman after being a mother is just not the same person as she was a few weeks ago. Moreover, her body has undergone a series of changes, she may just not be feeling normal and good about it. Her confidence about her looks may not be high, and other aspects of taking care of the baby would leave her more exhausting and tired. To combat her apprehensions, you have to woo her back to mood. Start with courtship, with hugs and kisses and lots of warm cuddles. Tell her you love her, appreciate her being a mom, respect her body, and be assured that sex will be a part of your life all over again.
Having babies is very natural and is a common aspect in a human being's life but men find it very difficult to appreciate the dramatic changes pregnancy brings in a woman's body and to her mental state. So resuming a sex life after child's birth is a matter of preference. Not everybody is ready that soon and not everybody waits that long. Sex requires both emotional and physical readiness from both the partners. Give time, and have patience.
Being a dad is tough, being a wife and mom sure sounds double the word!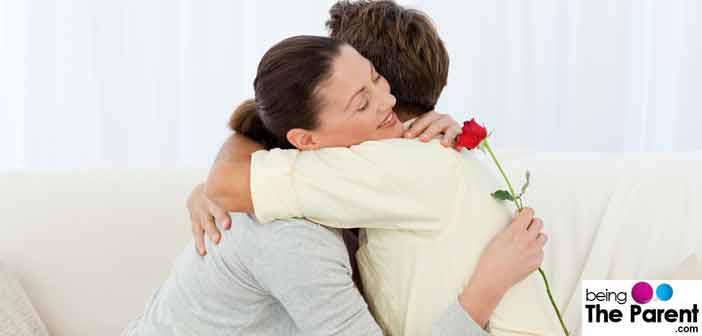 Be a husband, not just a stereotypical male
Once a man was quoted saying, 'I want my life and my wife back.' It is often seen that men becomes completely ignorant of the state of mind of women and sometimes demand unnecessarily. A man needs to shed these stereotypical male mentality of ignoring problems. Post pregnancy time period plays a pivotal role in determining one's physical and emotional state. And both the partner have to participate in it equally.
When she is ready…..
Whenever she is ready, take it slow and comfortable. Never ignore the foreplay, and let your wife take the control. Don't just pounce on her, that needs some time. Breast-feeding mothers are sometimes dry during sex, so using a lubricant will help. Don't just assume that she is not up for it, if she says yes, she sure wants you as much as you want her. Make it fun and sweet.
Bottom line is if you are ready and your partner is probably not that turned on, then, you have to be patient. Men need to be more emphatic and tolerant towards such urge and needs to understand the need of the hour. By becoming more affectionate towards her, you both will grow in love and probably more closer than ever.