From wheels to aeroplanes roaring in the sky – it is crystal clear that no creature is more curious than humans. Children are more inquisitive than adults. They have so much to explore and they want to explore it all. But not every time they end up exploring the right things. And this is where you have to be cautious about child safety.
Medicines are supposed to heal people but if they fall into wrong hands things can go south. Not only that, even the wrong dosage is harmful. If you have a child in your house proper medicines storage is very important. It is also crucial to educate yourself and your child on child safety factors like – Why do we have medicines? How do they work? Who should have them? When to have them?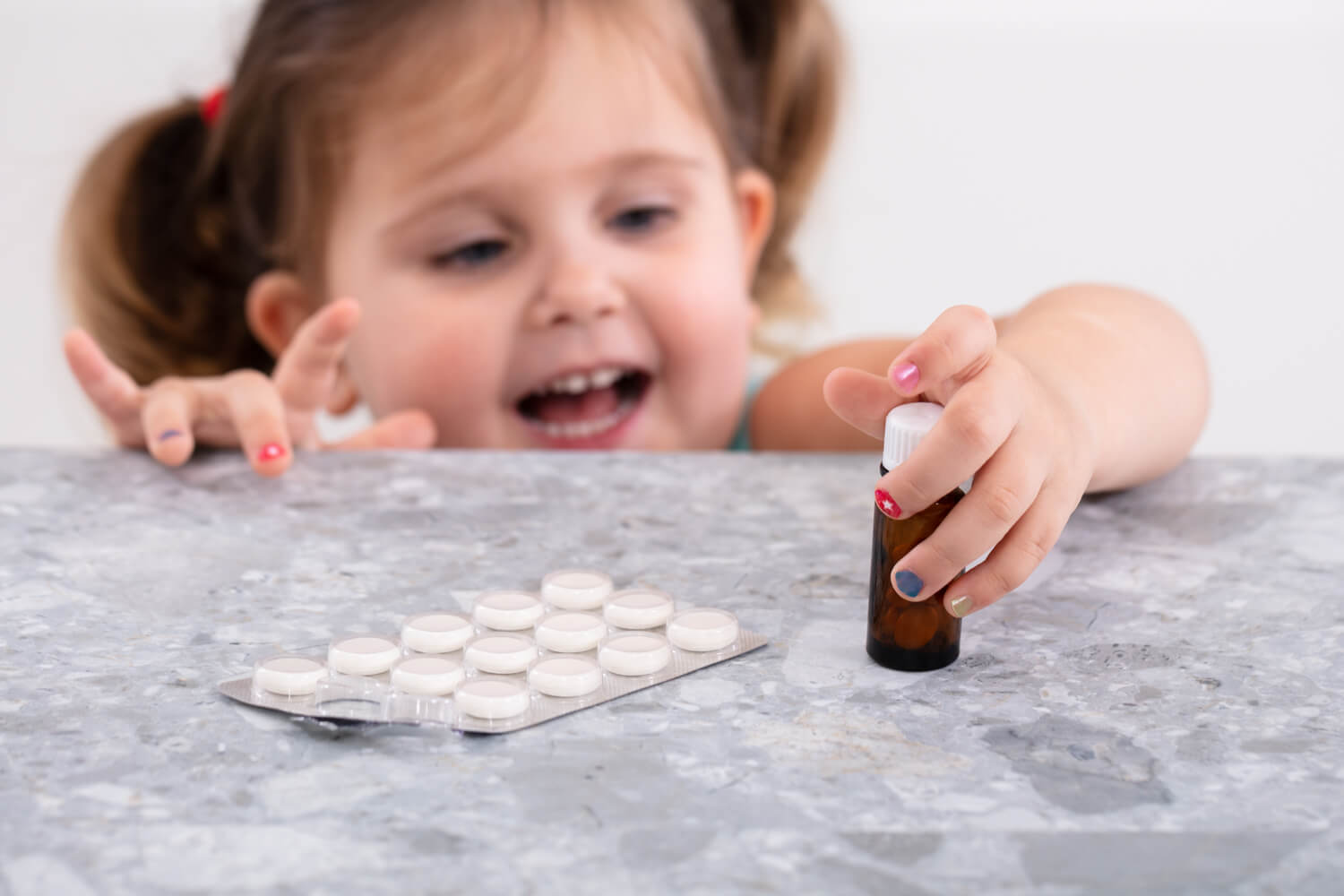 Child Safety is Important, A Single Dose can be Lethal!
It is important to protect your child from taking any kind of medication that is not prescribed to him or her to ensure their safety. But one has to pay extra attention to the medication mentioned below:
Vapo rubs with camphor and nasal spray look harmless but can cause serious reactions in kids like seizures
Calcium blockers for the heart like Diltiazem, Verapamil, Amlodipine, Nifedipine
Medication for diabetes
Painkillers like oxycodone, Hydrocodone, Methadone
Antidepressants like Amitriptyline, Imipramine, Bupropion
Aspirin and medication for sore muscles
Eyedrops
Safe Storage of Medicines for Child Safety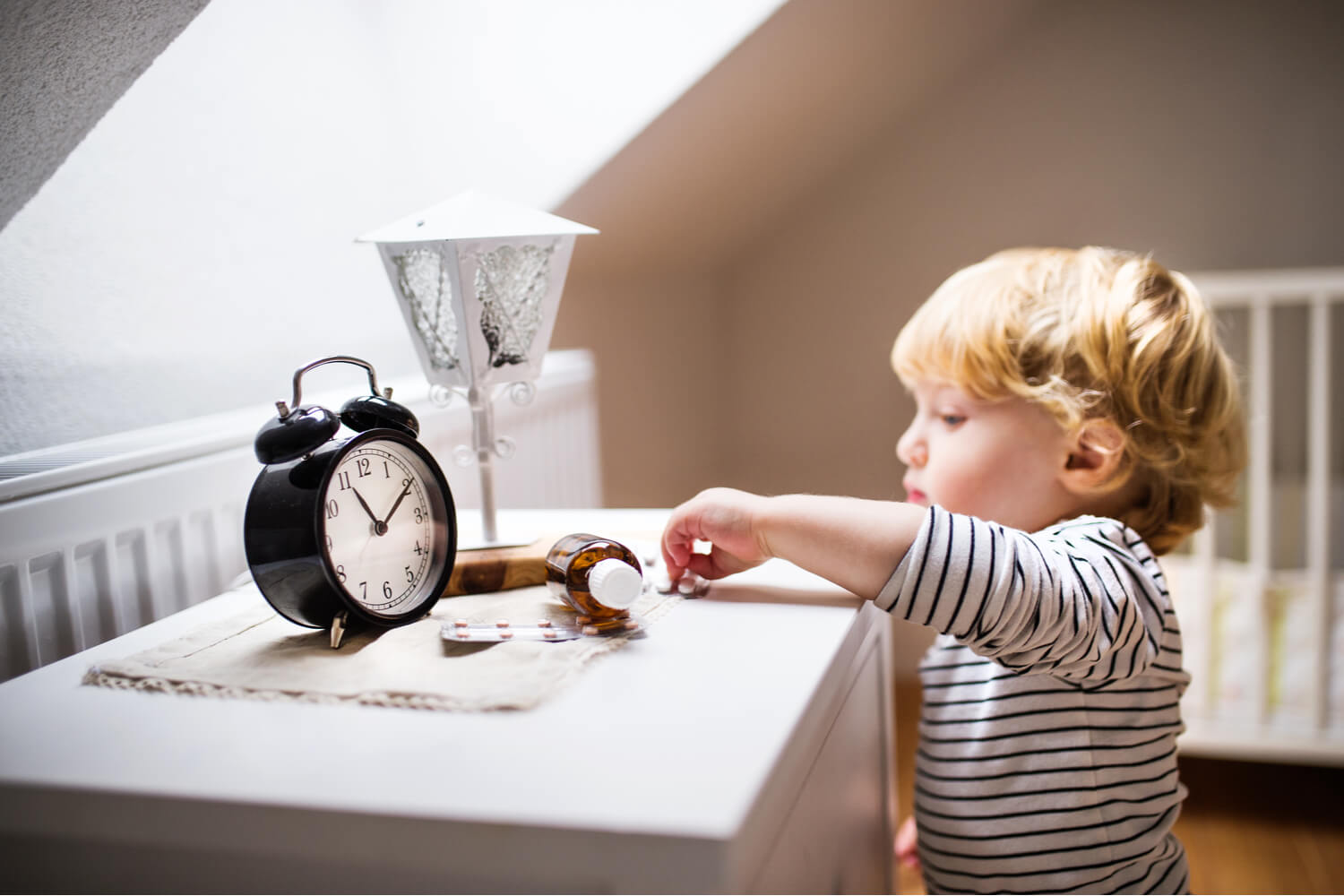 Thousands of children end up in the emergency room because of accidental intake of medicines or incorrect dosage. Whether it is your medicine or your child's – safe storage is important. Follow the medication child safety tips and guidelines given below to avoid any accidents.
Put medicines out of reach and sight of your child. Pick the shelf or the cupboard where your child cannot reach. Any location that is up and away from their reach and sight works.
Double-check the cap. Childproof medicine storage is a must. Close the childproof medicine caps tightly and double-check them.
Keep them in place every time. Children are fast at doing things they are not supposed to do. Take the medicines out only at the time you are supposed to have them and not before/ Do not forget to keep the medicines back in a safe place.
Remind guests and other elders. Whether it is a housekeeper, nanny, family member, house guest or any visitor; ask them to keep medications out of reach and sight of the child.
Teach them about medicine. Never tell them medicine is like candy. Explain to them the reason why you or they are taking the medicine. Tell them to never take medicine without you or any trusted adult nearby.
Children love to imitate. So, try not to take the medication in front of them. Also, avoid storing medicines in attractive boxes.
If the elderly take medication given in the list above, if possible, keep a count on the number of pills. If you find any missing, ask your child first.
Child Safety: Tips About Safe Dosing
Medication poisoning can also be the result of incorrect dosage. To prevent any dosing error, give the oral liquid medication in the prescribed millilitres (ml) only. Here are some tips to help you prevent dosage mistakes and ensuring child safety:
Know the amount. Have all the information about the amount of medicine to be given and when to give it. Do not give the medicine more or more often than the prescribed amount.
Use the right dosing device. Do not use a random spoon to give your child medicine. Use the dosing cup that comes with the medicine or buy any new proper device like a dropper or dosing cup.
Measure the right amount. Do not give medicine in the dark. There are chances of making a dosage mistake.
Keep the check of medicine given. If your child has to take medicine regularly then make a system amount for both the parents to notify each other. If the dose is missed, give it as soon as possible to give the next dose at the right time. Never give two doses together.
Do not use expired medicines. Do not give medicine that is prescribed to someone else.
Store properly. Store the medicine at the advised temperature only.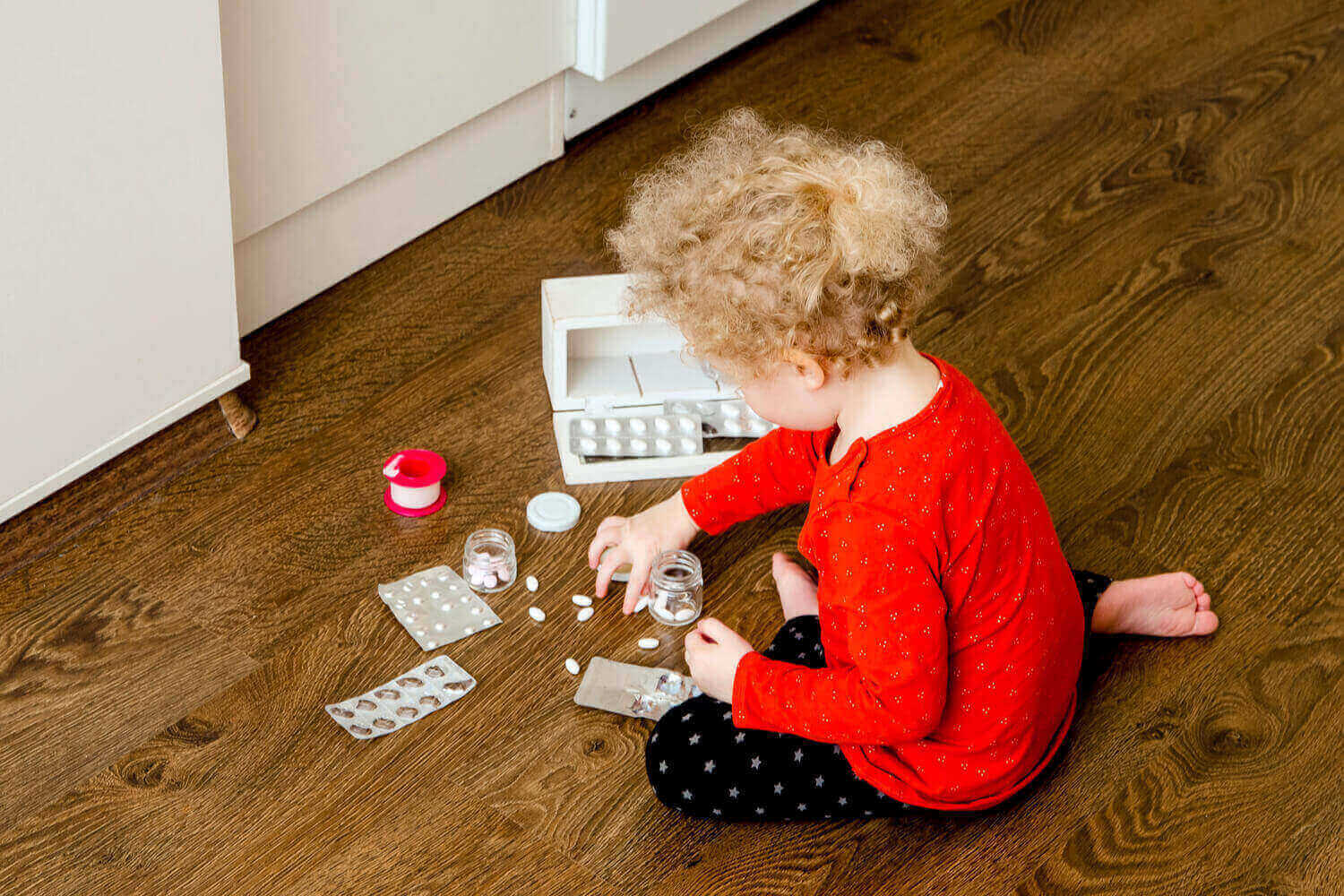 What to do if Your Child Takes Medicines by Mistake?
Either child's curiosity can take the best of them or you might make an error in dosing. Both can sometimes prove to be fatal. If your child takes the medicines by mistake, firstly don't panic and stay calm. If they still have it in their mouth, make them spit it out as soon as possible. Do not induce vomiting.
Look out for possible symptoms like lethargy, nausea, vomiting, drooling or unusual sleep. If your child has any of these symptoms, rush them to the hospital. Also, it will be really helpful for the doctor to decide the course of treatment if he knows what medicine the little one took. So, if possible, locate the medicine and take it with you.
Do not avoid the situation thinking it will be better on its own.
Agreed. Being a parent is not the easiest task. But when you look at your healthy and safe little one, it becomes the best thing that ever happened. So, in conclusion, when it comes to medicines, keep them out of your child's sight and reach. Take precautions to ensure child safety. Educate them and yourself about the medication. And in case of emergency, act calmly and accordingly.
Read Also: What Should You Do If Your Child Swallows Your Medication?