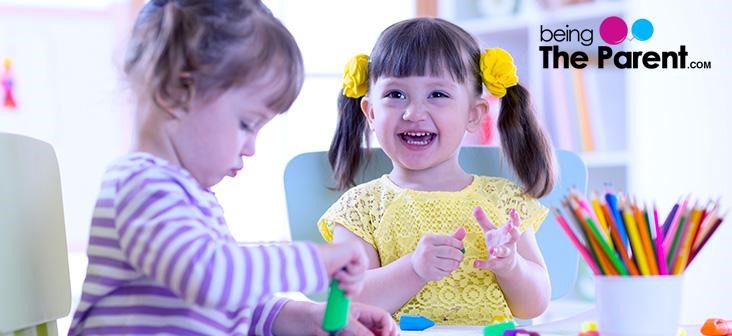 Your precious little baby is growing up and is ready to go to playschool. You're proud of her, yet emotional about this new phase of her life. Getting your child used to being away from the comforting surroundings of home or her daycare will come with its own challenges, but you also need to make sure that she is physically comfortable during this time away at school. Dress her up in comfortable sensible clothes, and half the battle will be won.
Remember that playschool will be an extension of the home for her, and she should feel relaxed and cozy in whatever she has on. It will also be full of other toddlers like her, so the clothes she wears should be practical as well. Keep the following tips in mind, and your child will be a happy play-schooler.
First day of preschool outfits. You may think your princess looks cute in a frilly bouncy dress, but the playschool is not the place for it. Dress your child for practicality and fun – you don't want her dress getting caught up in the playground equipment, do you? Dress her up in comfy no-nonsense clothes that allow her to play and run around unhindered. Leave her dressy outfits for other occasions.
Think elastic waistbands! If your child is still potty training, she is going to need to be dressed in easy-to-manage clothes. Every second counts for a child who is still getting used to the challenge of bathroom breaks, and simple elastic waistbands will be a boon for her.
Sun protective clothes are a must; so are jackets in cold weather. Your child will spend a good part of her school day in the outdoor play area. Do ensure that she is well protected from the harsh rays of the sun. The same goes for winters – don't forget a jacket for your child to wear while playing outdoors.
Clothes should be season- appropriate. Don't dress your toddler up in tight and full-length clothes during summers, or in short sleeveless clothes during winters. Not only will she be uncomfortable through the day, she will also be limited from participating in all the outdoor activities if she is not appropriately dressed.
Safety first – no fancy shoes, please! Shoes and socks are the best footwear for young active children. If your child hasn't mastered tying the laces on her shoes yet, then do get her slip-on or Velcro-tab shoes. It's best to avoid open sandals or flip-flops – the child may easily stub her toes while running or playing, and hurt herself.
Pack a change of clothes. Or better yet, keep a set of clothes (including underwear and socks) in a clear Ziploc bag with your child's name on it. Leave it in the school for your child to change into in case of bathroom 'accidents', or even spills during painting or snack times.
What Not To Wear To Playschool
Comfort and ease are the two keywords you should remember while dressing up your little one for playschool. There are some clothes that just don't work in the school. Take a look here at what to avoid:
White clothes. Your child is going to be playing outdoors, painting pictures, using play-doh all day long. She will also be eating a snack. You don't want to be worrying about stains on her white clothes. Dress her up in bright easy-to-wash clothes.
Hard-to-pull on tights or pants. Don't be tempted to dress your child up in very snug clothes that your child may find hard to pull on or pull off herself. Sure, there will be a child care provider at the playschool who will help your child during bathroom breaks, but your toddler will feel more confident if she can pull her pants on and off on her own.
Fancy hair accessories. Avoid putting on expensive and decorative hair clips and bows for school. They may fall off and get lost. Your child may even yank them out and hurt herself. Use simple hair bands and clips for school.
Frilly dresses. Elaborate dresses with ruffles are a big no-no for the school. These can be especially hazardous on the playground.
Starting playschool is a big step for your little one. Help her make the adjustment to her new routine in this phase of her life as comfortable as you can. Prepare her for school a few weeks before she starts by talking about the fun activities she will be doing there, as well as the new friends she would make. Talking about school in a happy and positive manner will make her excited about the same.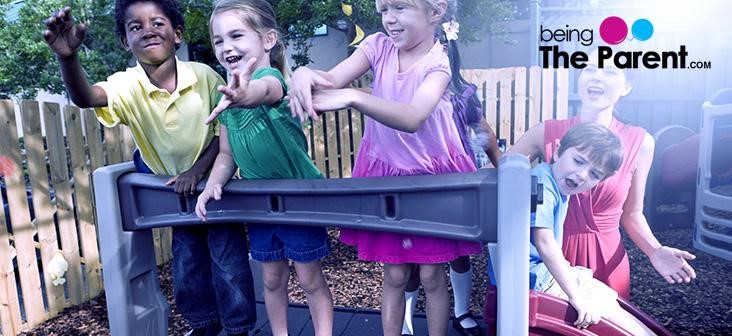 Take her with you while shopping for school outfits. Help her choose sensible play-clothes in colors of her choice. She will enjoy wearing them and look forward to going to school.