Kindergarten (Deutsch) literally means 'children's garden'. Kindergarten is not just a play house but specially trained teachers carry out educational activities in the form of play, drawing and singing activities. Off lately, kindergartens have been following a more academic path, tarnishing the image of fun-filled pre-school education. Most kindergartens require the child be of 3 years for admission. A couple of decades ago, kids as young as 2 years went for preschool education. While this appears to be an ideal age for early training of kids, some parents still delay further their kid's admission to kindergarten till they are 4 years.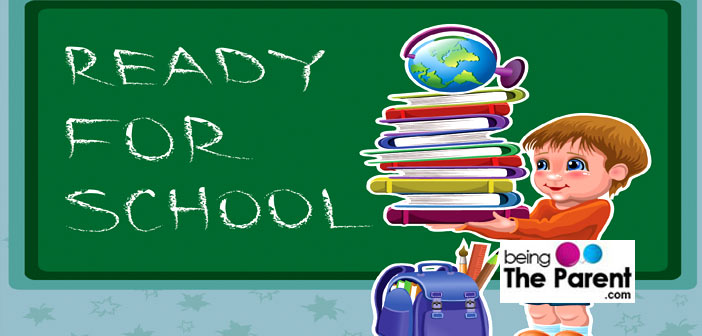 When Should A Child Start Pre-School?
There is no 'one shoe that fits all' rule when it comes to the right age to start pre-school. Every child is different and though every parent wants that their child has a great start to learning, most of them are confused as to when they should start a preschool. This is crucial as age is not the only deciding factor here. A child's emotional, physical and psychological conditions to deal with stimulating and changing environments need to be considered as well.
Is My Child Ready For Pre-school?
It's therefore recommended to get your child enrolled in the kindergarten as soon as you can determine his readiness rather than waiting for him to mature automatically. A few signs to identify this include:
your child listens and understands you
can remember things
child interacts well with children of other ages
child shares and is cooperative
visit bathroom on his own
If there are no physical and developmental issues, then the above cues are enough to get your child enrolled to kindergarten. It is equally important to explore the future institute, find out about the curricula and see how your child fits into it. You need to understand you child and his abilities rather than follow other trends
Why Parents Delay Pre-School Education?
Firstly, let us know what is referred to when we say 'delayed entry to school' Delayed school entry occurs when a parent decides to hold back their child who is age-eligible to start the first year of primary school and postpone their entry for another year. This may further result in the child taking an year or more to complete the education. Apart from health or development issues, below are a few common reasons why parents or caregivers delay starting Kindergarten for their child:
Maturity: Some regard maturity as development of social, cognitive and physical ability which comes automatically with time. Therefore they prefer waiting till their kid becomes mature
Learning abilities: Some parents underestimate their child's ability to learn early and prefer they develop further
Academic pressure: Some may want to protect their child from the inadvertent pressure of hi-fi academics. They probably want to coach their child at home and then present them to school
Language use: Such young kids are unable to express themselves and sending them to a strange environment raises concerns for their parents. Therefore they buy time by delaying kindergarten
Following school and teacher expectations: Kindergarten teachers will always express the qualities of an ideal child because it means less nuisance to them. The competitive requirements of knowledge, motor abilities, language etc. of the school can thus be biased
School cut-off date: Most kindergartens require kids be 2.5 years before seeking admission
Nowadays kindergarten admission requires the applicant as well as his parents to sit for an assessment. This would measure the child's reading, writing and adjustment abilities as well as the parent's role in child education. The admission is granted only if the child is deemed ready for kindergarten.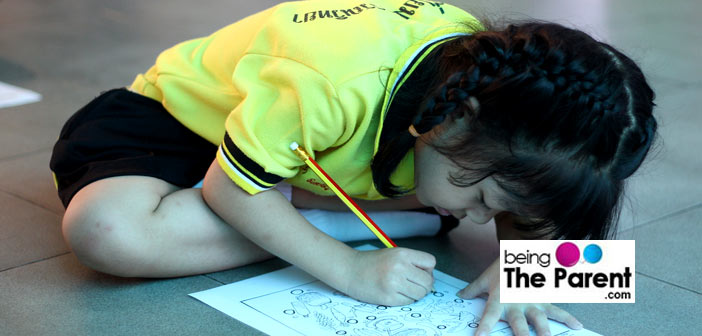 What Are The Disadvantages Of Delaying Pre-school?
Contrary to the popular belief of parents on a mission to save their kids from Kindergarten, delaying entry to preschool education has a lot of disadvantages. These impact the social, emotional, physical and personal development of the child. Listed below are few of them:
Promoting too much competitiveness: Delaying is promoting sheer competitiveness, why for such young aged kids? Putting undue pressure and burden leads to anxious children
Behavioral problems: The study conducted at the University of Rochester has linked increased behavioural problems during adolescence in children with delayed kindergarten admission
Excess free time: Kindergartens and its activities channel the excitement and energy of your kids in a fun filled learning environment, otherwise you would be complaining a lot about the mischief
An Australian study that included 3,684 New South Wales high school students in years 7–12 was conducted in 2009 by Professor Andrew Martin. He found the following trends amongst students whose entry to primary school had been delayed (20 per cent of the sample):
They were more likely to report that they valued school less, enjoyed it less, and felt less engaged with school and learning
They expressed fewer positive academic intentions (eg were less likely to feel sure that they wanted to finish secondary school or undertake tertiary education)
They were absent from school more often
They reported lower levels of homework completion
They had poorer learning outcomes in literacy and numeracy
Click here for the source.
Delayed Pre-school And Development
Academics is not everything! Research has outlined below effects on overall development of kids who enter Kindergarten late:
Underdeveloped social and emotional abilities: it's not just the academics at this stage. The social and emotional development of your child is also at stake. Your child may excel in academics but may have problems adjusting to the peers and school environment. In other words, he has missed out on the essential life exposure
Missing on the physical development: Not every mum has the time and resources to carry out the physical activities with the child. These activities are a great boosters at this rapidly growing age
Stalled development of motor skills: Gross motor skills by playing ball, running etc improves eye-hand coordination. Simply coloring or hand painting develops fine motor skills. At Kindergarten, teachers ensure that your kid learns them right
A study conducted by Graue and DiPerna has found an increased risk of learning, cognitive and emotional disabilities in late entrants.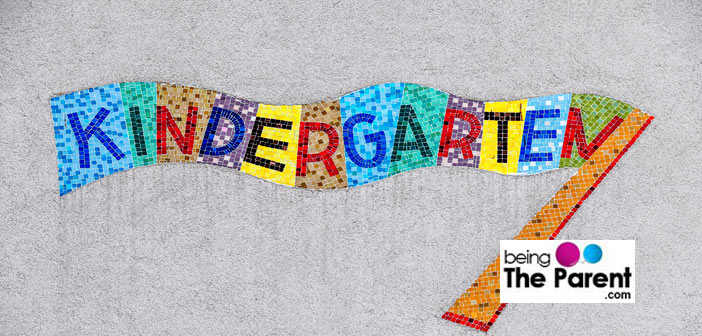 Does Delayed Pre-school Impact The Child's Future?
The entry to Kindergarten is hugely delayed so that the older kids can have advantage over the younger kids of their grades. However following effects have been noted as kids advance through their school and further career:
No academic advantages: For those parents who thought to provide a leg up to their kids in outperforming younger kids of their grade, there is no scientific evidence supporting this notion. Older kids may exhibit superior performance in initial grades but this diminishes by the time they reach the third grade
Subject for bully: Sometimes, older kids are looked down or misunderstood as failure due to their age. This might also become an issue for bully
Limited advantage: Older kids may outperform younger kids in reading skills and mathematics but studies found that younger kids caught up with the older kids by eighth grade
Poor attitude towards school: The research conducted by Deming and Dynarski correlates late kindergarten with higher school dropout and low income
Remember that academics is just a part of the package, the social and emotional development are also necessary. Starting well in-time would stimulate his creativity, render him more active more socially mature.
Get going to the kindergarten and give him a head start in life! Cheers!
Click here to read on how to prepare your child for preschool.