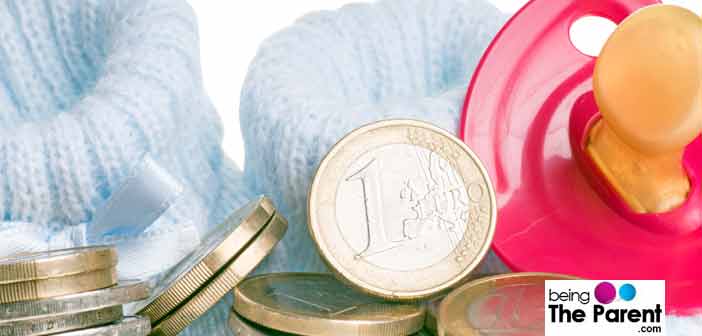 Bringing a little one to the world obviously entails significant financial responsibilities. Pregnancy care in itself is highly cost-intensive. From doctor visits to hospital admissions, everything is costly nowadays because you cannot compromise on the quality of the facility! Also, look at the future right from when you are planning to conceive. You will have to set aside significant savings for the child's upbringing, education and healthcare costs.
Power of positive projection
Although all these can seem daunting at first, yet you may be just projecting your fears in an exaggerated way. It is natural! In fact, projections actually help with the desperation to plan ahead. Just take the anxiousness out of the visuals of the future. Instead of imagining the worst, you can always go for the best, any day! Is not it better to think the best? It is! All you have to do is settle your anxiety and set up a solid financial plan, covering all practical aspects.
Start with a simple savings account
Essentially, there are two kinds of established insurance plans that can cover the expenses of childcare before you are conceiving. After you conceive, there are numerous special 'child plans' to ensure the best financial stability of raising a kid.
When you are planning to have a baby, you can either subscribe to a health insurance coverage including maternity benefits, or you can choose a life insurance that automatically ensures the financial backing even when the baby is growing through the stages of life.
However, an often neglected approach is also the simplest solution. Just go to a bank and set up a joint account. In fact, do this as soon as possible after you are married! Deposit money in here at your convenience and do not touch the savings. This is your baby planning fund intended to cover all expenses during pregnancy and also after the delivery. Such as simplistic solution actually entails multiple amazing benefits.


You deposit funds at your convenience. There is no monthly obligation to pay premiums. The only obligation you have is to set aside the money to care for the baby. If the budget is tight on a particular month, you can always drop it and compensate it later with a big deposit.
There is no limit on how much you can save or deposit. It is fully under your control. There are no insurance third party commissions and additional fees in between.
Many private banks actually provide very high interest rates, so it is also a very encouraging decision, so to say.
There is no complicated paperwork to fulfill. All you need are the usual identification documents for opening a bank account.
You may think that there are no tax benefits because insurance plans are eligible for that under Section 80D of the Income Tax Act. However, if you dig a little deeply, you may actually find that the extra costs of availing the insurance are amounting greater than the tax exemptions you get. You may have to do some research on this, and great resources are readily available online. In a savings account, you do not have to concern yourself with paying insurance fees on time or face additional late fines because of an unavoidable delay.
Another usual idea in favor of insurance is the facility of ready settlement from companies. Well, a savings account wins hands down here also because there can be nothing readier than withdrawing money from an ATM. 'Cashless hospitalization' is very much a misnomer because no hospital will admit you for free!
Furthermore, a mutual savings account is also very good for relationships from the emotional viewpoint. It encourages understanding, sharing, and the happiness of growing together, quite literally.

Evaluate these factors. The traditional safety of insurance is good no doubt, but it is also a complicated financial responsibility at the same time. You can easily avoid all the hassles with a simple savings account to foot your hospital bills during pregnancy.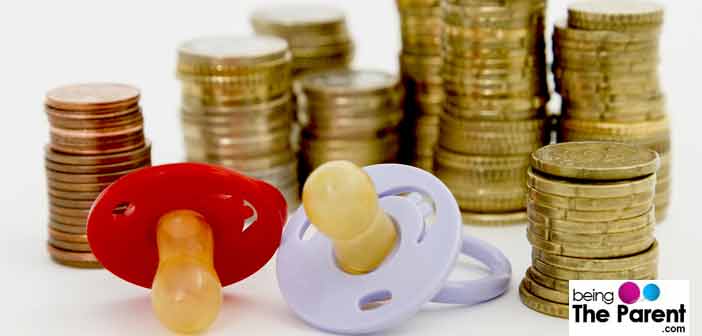 Check insurance options
Obviously, you can always check the credibility of the available insurance options. The Life Insurance cover is a long-term obligation for the security of your loved ones, even when you may not be present. An unfortunate demise is least expected definitely, but no one can help it there! This is usually done by the husband, keeping the wife as the nominee. When your wife will get the money after your unfortunate death, naturally it will also help her to raise your child, if he is still young. Most men also choose life plans for investment benefits, which is surely an added incentive to make everything profitable at most.
Instead of the long-term life coverage, you can also subscribe to a family medical insurance plan. Always verify whether the health plan covers maternity benefits in full spectrum. The coverage areas should ideally include the expenses of doctor, nurse, diagnoses, hospital admission, and possible unwanted complications during pregnancy among other things. Evaluate all the options and always arrive at the best informed decision.