Infant dental care and hygiene is very important and crucial from the very beginning although most babies do not start getting teeth until they turn 6 months old. It is highly recommended that you take the baby to the dentist before the first birthday to ensure teeth and gums are cleaned and taken care of properly. Even though your baby doesn't have teeth, you should still keep his mouth clean. So here is some important information that you must know about maintaining your baby's oral hygiene.
How do you clean a baby's mouth?
Make your baby lie down on your lap and place the head closer to your chest so that you can see directly into the baby's mouth.
Take a clean and damp washcloth and start by rubbing on the baby's upper and lower gums. There are also specially made terry cloth finger cots available which may be useful.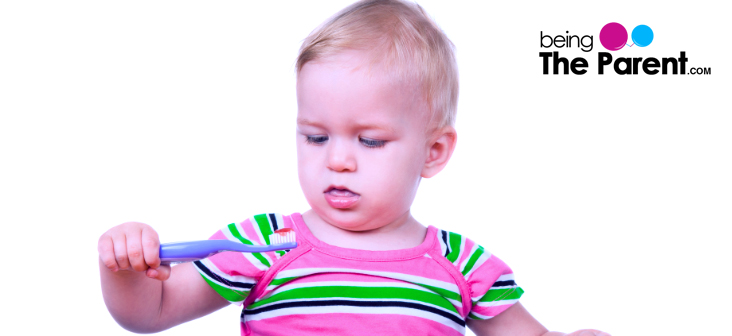 When the baby's teeth begin to show up, you can switch to a soft-bristle, infant sized toothbrush. Only after the approval of the pediatric dentist, you should use a toothpaste and that too only about the size of a grain.

Follow these steps twice a day minimum — once after feeding breakfast and once after the last meal for the day.
Do you need to clean a baby's tongue?
It is not an easy task to clean a baby's mouth because babies are least interested in such activities and will in no way cooperate with us! They usually, cry and create a scene while trying to clean their mouth. In that case, it will be beneficial for you to engage the baby in some interesting activity so that you can properly clean the tongue while the baby is distracted.
Take a soft cotton cloth and dip it in some lukewarm water and squeeze out the excess water. Ensure the water is not boiling hot otherwise it may burn the baby's tongue. Encourage your baby to open his mouth by lowering the tip of his lips. Then wrap the cloth on your index finger and begin cleaning the tongue. Rub the tongue softly in circular to clean of all the residue from milk and food. Make sure to not rub to0 hard because the tongue tissues are very sensitive.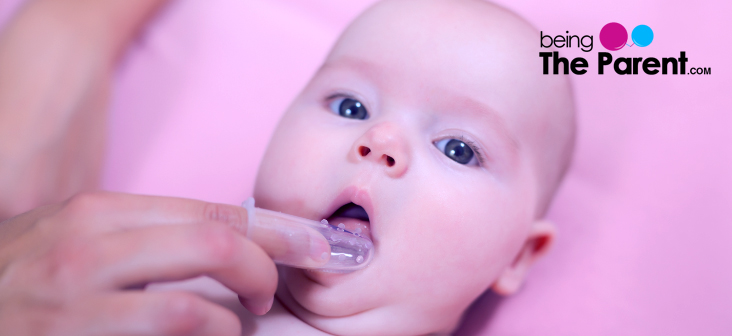 How do you brush a baby's teeth?
Begin to brush the baby's teeth from his gums. You can just wipe them with a wet washcloth or use moistened gauze. They do not need a toothbrush until they are 2 years old because all they have is milk teeth. You can do this twice a day after their meal and before bedtime. Once the baby's teeth have all come out you can probably introduce a very soft toothbrush. Ensure that the toothbrush you choose has these three qualities;
Soft brushes

Small headed

Wide handled
The ADA (American Dental Association) recommends only less than a pea sized amount of fluoride toothpaste on the baby's brush. This is to ensure the sensitive teeth and enamel is not over exposed. There are also few toothpaste brands which do not contain any amount fluoride and is completely herbal which is also safe in case the baby swallows it. There are also flavoured toothpastes for the kids to make their brushing time more interesting and fun.
How do I clean my 4-month old's mouth?
It is important to clean a 4-months old baby's gums and mouth because the milk they drink will leave a residue in their tongue. Here are some tips to help you clean those gentle gums;
Wash your hands cleanly with soap.

Take a piece of cloth or gauze and a clean drinking water in a glass.

Wrap the gauze or cloth around the finger and dip it in the water.

Gently place your fingers inside your baby's mouth and wipe the upper and lower gums once.
By this, your baby's oral hygiene will always be good and can prevent any infections.