Babies like all good things come in different sizes, some are small some are healthy while others are really cute (oversize). Sometimes fetus does not develop to that level to which they should normally be. In simple terms this is called intrauterine growth retardation (IUGR). IUGR or intrauterine growth retardation is defined as improper or poor growth of the fetus in the mother's uterus during gestational period. The condition is predominant in the third trimester of pregnancy. IUGR can lead to small for date or small for gestational age baby which implies that the weight of the baby is less than 10th percentile for the gestational age. The IUGR babies have a low birth weight.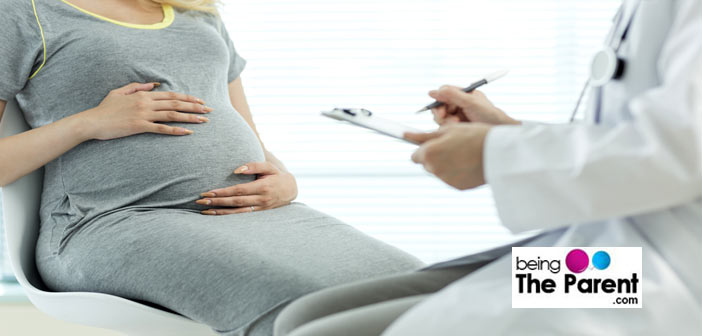 Intrauterine Growth Retardation In Pregnancy
Regular antenatal monitoring and routine clinical examination of the pregnant woman should be done in order to ensure early detection of intrauterine retardation of growth. The third trimester of pregnancy is particularly crucial. The nutritional needs of the expectant mother should be properly taken care of. Her diet should include minerals, vitamins and other essential nutrients. Besides food, light exercises such as gentle walks are also recommended. Healthy food keeps you and your baby healthy and well nourished. Take plenty of rest as this will promote proper growth.
Common Causes Of Intrauterine Growth Retardation
The frequent causes of intrauterine growth retardation are listed as under:
Pre-eclampsia
Placental insufficiency
Cardiovascular disease
Unexplained elevated maternal alpha-fetoprotein level
Idiopathic
Chronic maternal disease
Hypertension or diabetes
Drinking alcohol or smoking
Living in high altitudes
Abnormal placentation
Abruptio placenta, Placenta praevia, Placenta accretia, Circumvallate placenta
Infarction
Genetic disorders such as Turner's syndrome, family history
Hemangioma
Chromosomal anomaly such as trisomy 13, 18 and 21
Immunologic
Infections such as rubella, herpes, cytomegalovirus, toxolplasmosis
Antiphospholipid syndrome
Metabolic
Phenylketouria
Poor maternal nutrition, Low socioeconomic status
Multiple gestation
What Are The Types Of Intrauterine Growth Retardation?
There are two types of intrauterine growth retardation namely:
Asymmetric IUGR: In this type of IUGR the head circumference of fetus is normal but the abdominal circumference is usually small the limbs are lean and bony and liver is small in size. The amount of abdominal fat is also less. The baby is disproportionately affected. The head is normal sized but the remaining body is comparatively small
Symmetric IUGR: If the impact of asymmetric IUGR remains for long, the fetus is unable to match up to the growth loss and cannot recover and the obvious outcome is symmetric growth retardation. The overall growth is restricted and is a major developmental issue. In other words the baby is proportionately small (all body parts are small)
Proper intrauterine fetal growth is dependent upon placental, maternal and genetic factors and under normal circumstances the newborn has appropriate size. The fetal-placental-maternal factors act in junction and unison to cater the developmental needs of growing fetus in uterus. Growth restriction or suppression of the fetus is due to the any disturbance in these three vital units (maternal-placental-fetal). The underlying reasons can be either environmental or intrinsic.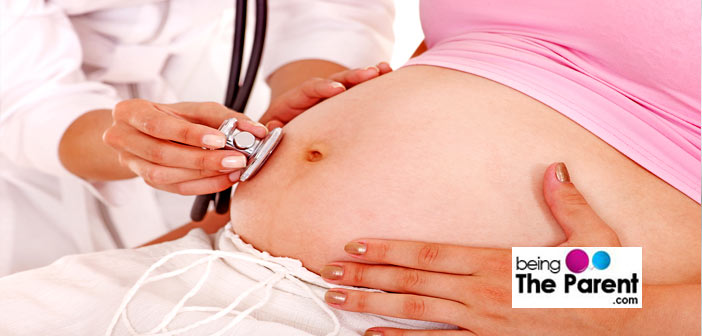 How Is Intrauterine Growth Retardation Detected?
Early diagnosis and proper management are the main factors in treating intrauterine growth retardation and thereby reducing perinatal morbidity. Fetal IUGR is an important cause of perinatal mortality and morbidity besides prematurity which is the leading cause. Ultrasonography is the most authentic and reliable technique for assessing fetal growth and development. The biparietal diameter (basic biometric parameters used to assess fetal size), abdominal circumference, head circumference and femur length are the main parameters involved in the assessment of IUGR. The estimation of amniotic fluid is another important parameter for assessing IUGR. Diminishing amniotic fluid is related with IUGR and if it is less than 5 cm, significant fetal morbidity is seen. The amniotic fluid index is calculated by adding the largest cord-free pocket in four quadrants of equally divided uterus.
Management of Intrauterine Growth Retardation
Pregnant women with pre-eclampsia should be monitored for IUGR
NST or non stress test is done to assess the normal activity
24 hours urine sample is examined for protein content
Hematologial examination is done for platelet count and liver function test is also done
Antenatal steroids are given to encourage lung maturity
Regular monitoring of blood pressure is done
Effects Of Intrauterine Growth Retardation
A myriad of effects are seen as a consequence of intrauterine growth impairment:
IUGR affected fetuses suffer from altered cardiac functions in both diastolic and systolic phases
IUGR is considered as a failure or an inability of a fetus to acquire genetic growth potential due to nutritional deprivation
IUGR also results in intrauterine demise due to chronic deprivation of oxygen
Preterm delivery is also common consequence of growth-restricted fetuses
The most important threat predisposed by IUGR in infants is the perinatal asphyxia affecting multiple organs
Retarded neurologic development is related to intrauterine growth retardation
Increased vulnerability to infant mortality and morbidity
What Are The Risk Factors Involved With Intrauterine Growth Retardation?
It is seen that intrauterine growth retardation is common in women having carrying more than one baby or those with previous IUGR pregnancy. Medical ailment such as lung, heart, blood or autoimmune conditions increase the threat or susceptibility of a woman for having IUGR pregnancy. Underweight mothers or poor appetite can also increase the risk for expectant mothers.
Intrauterine Growth Retardation And OCD
OCD is obsessive compulsive disorder defined as an anxiety disorder associated with unwanted uncontrolled thoughts and repetitive behavior an individual is forced to perform. The obsessive thoughts and behaviors are irrational and difficult to resist.
Growth retardation in fetal life predisposes the threat of OCD in later life. The reason is idiopathic. The lag in the development of fetal brain is attributed to the obsessive compulsive disorder.
Intrauterine Growth Retardation Complications
The babies with intrauterine growth retardation are likely to be affected with following fatal complications:
Increased chances of caesarean section
Difficulty in breathing and feeding
Babies having low blood sugar levels
Difficulty in maintain body temperature
Preterm delivery
Impaired ability to fight invading infections
Raised likelihood of stillbirth
Increased chances of babies being born with some neurological disorders
IUGR can cause impairment of normal renal functions
IUGR affects the infant neurodevelopmenz
The dangerous complications associated with IUGR can be prevented by early diagnosis and adequate management. Planning in the correct time to deliver the baby is an ideal method to evade the harmful perinatal effects.