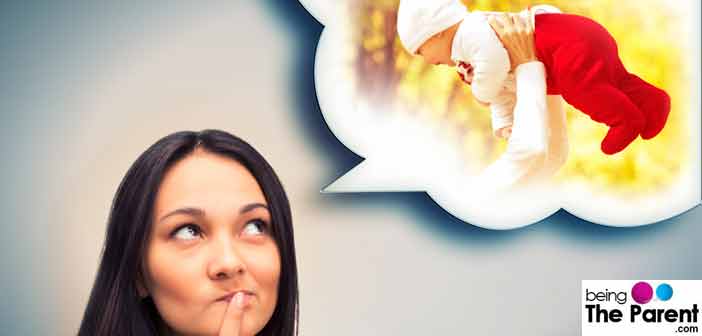 Now that the idea has been firmly (or vaguely!) planted in your mind, we must traverse you through the few essentials that a baby planning requires. Just a little bit of precaution and care can make a world of a difference to your baby. To begin with, some studies indicate that it takes more than nine months to give birth to a baby.
Get a complete health check up done
Preparing your body for pregnancy three months prior to the conception is ideal for a healthy pregnancy, according to the experts. So start with getting a complete health check-up even if you have had a fairly healthy life and regular periods. The idea is to have a doctor's opinion right at the beginning of this life changing journey for you and your little one. Your health check-up may include: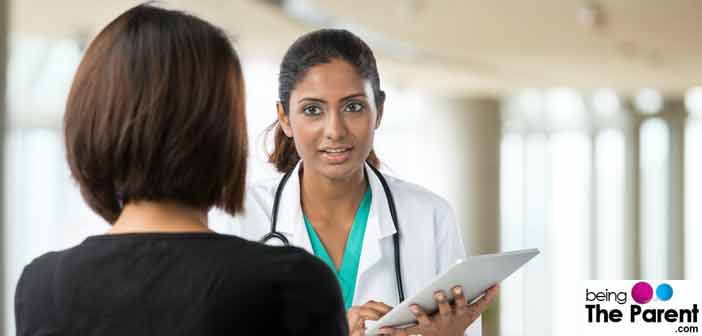 A check-up of your reproductive system
A complete blood test including haemoglobin test
Thyroid check-up (having a proper functioning thyroid gland is very essential for a normal pregnancy and for baby's development)
Check-up for diabetes, blood pressure etc.
Adult vaccination/s that you may require or any other test that your doctor may prescribe
Know your cycle
A conscious pregnancy can be attained if you are constantly checking your cycles and zeroing on the days you ovulate. Your chances of getting pregnant on timing sex with ovulation increase multiple times. Read about how to track your cycle here.
Work on your lifestyle
Once you have received the green signal on the health front, you need to consider the lifestyle changes that are required for a healthy pregnancy. If you are a party animal, you need to exercise restraint
Quit Smoking and Drinking
Go absolutely smoke and alcohol free. Some experts may tell you that very mild drinking once or twice a week may not be harmful. However, you should consider giving drinking a complete toss as whatever choices you make now have the capability of affecting your baby for the rest of her life.
Smoking is also very injurious and you should stay away from active and passive smoking completely. In short, give street drugs, alcohol and tobacco a complete miss. For those of you who need help in giving up alcohol or tobacco or drugs, do not hesitate to take professional help.
Clean up your diet
Dietary changes can also help you in reaching a healthy pregnancy. Include greens, veggies, fruits and nuts in your diet. Cut down on fast food and fatty foods. Limit your caffeine intake, redesign your carb intake and opt for healthy viable choices. Include fertility enhancing foods in your diet.
Make an appointment with the dentist
Your dental problems which have been underlying need prime attention now – dental problems can cause preterm deliveries and underweight babies.
Exercise
Though this should be a part of your routine ever, do make it a point that you start exercising the moment you think of having a baby. Exercising helps reduce stress, makes you energetic, controls constipation, and makes way for an easier labor. Take care of your back, the literal backbone of your pregnancy.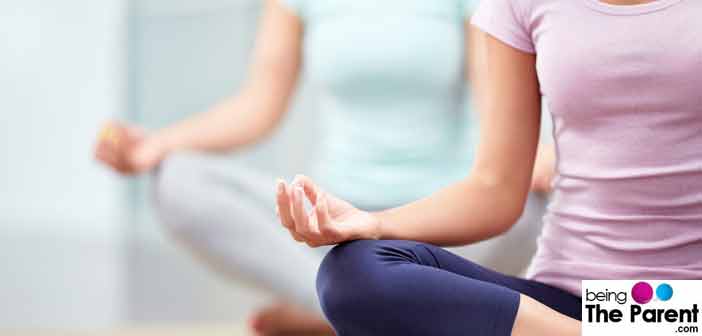 Take vitamins and supplements
Another important dietary intake is that of folic acid. You should start taking supplementary folic acid three months prior to conception. Folic acid helps in reducing the risk of your baby having a neural tube defect. Consult your doctor for the prescribed dosage of folic acid. It is good to take multi-vitamin supplements but again, do so only after consulting your doctor. It is a good idea to reduce the extra flab as you would add on additional weight during pregnancy.
De-stress yourself
Cut down on stress and start relaxing more. Practice yoga, meditation and breathing exercises. Read, write, watch movies, get plenty of sleep and try harmonising the atmosphere at work and home.
Enjoy Sex
Do not view sex as a medium of having a baby! Enjoy your sex, let it flow naturally and do not time-bound it. Infant, when you plan a pregnancy, you can add that extra zing in your sex life by trying various positions and enjoying it.
Plan the financials
Babies are expensive, and so it is indeed a good idea to plan finances in order to not be caught unawares. Work on your expenses and budgets, consider life without having two salaries, restrict impulsive shopping and get the money in order.
Give your body the rest, care and nourishment that it needs. For workaholics, it is advised to cut down on office work and to start working on your body, mind and health. Get that extra sleep. Read that refreshing novel. After all, your happiness matters to you and from now on it will also matter to the baby you are planning to bring into this world.