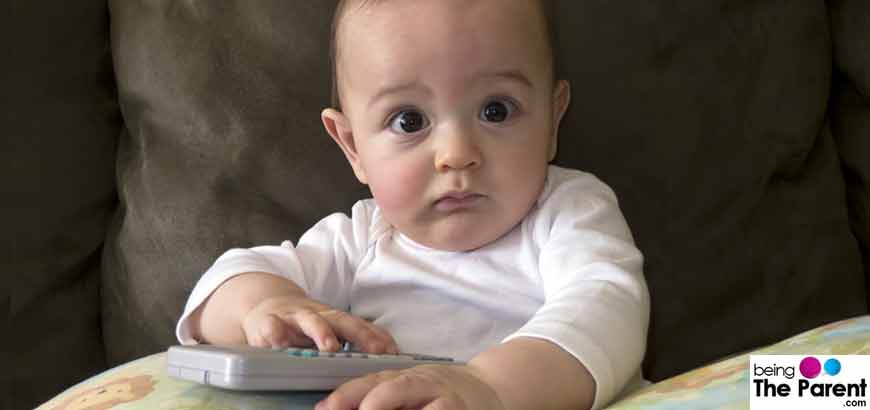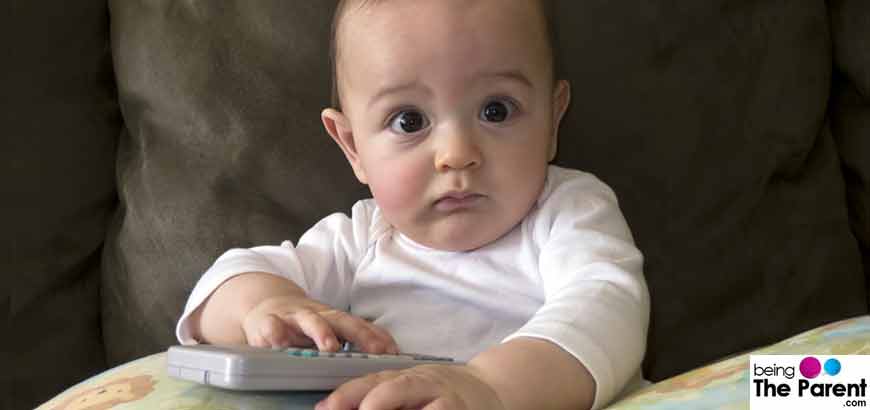 If we go around asking one simple question to the parents these days that "how does your child spend most of his day?" The prompt reply would be "watches T.V". There is no harm in watching T.V but yes, too much of anything is bad (actually worse than bad for toddlers) and your child surely needs your guidance while watching various shows. On one hand, TV is a great source of knowledge and information to the children and on the other, it does not leave a very good impact on the child's mind due to the content aired, and thus causing interference in a child's developmental path. Parents can however, set certain rules for watching T.V for their children so that they can benefit from it without hampering their growth.

How Much TV Is Good For A Toddler-
Expert opinions suggest that a toddler should not be introduced to TV before he is two years of age. After two, he can be allowed an hour or two of TV, but under supervision and restricted to watching quality programmes. This is the time when the child's brain develops, and TV hinders the need for imagination and curiosity by making them less engaged with the world.
What Can You Do?
However, if you dismiss these cases are extreme, we'd suggest you work on the following guidelines to check the time being spent on TV by your toddler-
• Set the time limit: You can set the time period for watching T.V. If you have a set time table for your child, he will know what is to be done and when. Set an hour or so for watching T.V. If your child goes to school, make it as an incentive for them.
• Decide the programs yourself: Let your child know that the programs he / she watches will be decided by you. Don't force your choice on him instead arouse his interest in discovery or animal planet or any other educational program. Let him / her watch the favourite cartoon for a while to relax.
• Always reason out things: Your children want to know the answer to all the questions they have in mind. You have to tell them the reason for refraining them from doing anything. They will willingly follow your instructions if they are satisfied with your explanations.
• Encourage them to do other creative things: Encourage your child for other activities like gardening, reading story books etc. Take them to parks or for other outdoor activities like football, swimming, dance class or any other things that he / she might be interested in.
• Set strict rules for not watching T.V at night: Your child should know that he is not allowed to watch T.V after 9 p.m, ideally he / she should be sleeping by then so that he is fresh in the morning when he goes to school. If your child sleeps early at night, his mind is more active and it increases his grasping power.
• Too much T.V watching affects his eyes: It is known to all of us that too much of Television affects the child's eyesight. So you must keep an eye on how long your child is watching T.V
• No T.V While Eating: Doctors always suggest avoiding watching TV while eating. The kid will not be interested in eating if he is concentrating on his / her favourite show. It increases the chances of obesity among children. When your child watches too much T.V, there is less physical activity and he puts on weight by just sitting and munching.
How TV Impacts Toddlers Negatively?
Screens, whether television or computers work as great babysitters, but the consequences are not worth the breaks you get by making your child sit in front of either of them. These electronics stimulate your child's development in a different way, and many researches have indicated that ADD or ADHD symptoms are more pronounced in kids who watch a lot of TV.
Short attention span, obesity, reducing impulse control, violent and aggressive behaviour are some of the problems with kids whose parents use TV as frequent babysitters.
Intelligent planning and a little strictness on your side can help your child from getting habituated to watching TV for long hours. Remember, it begins simply by wanting that one hour to yourself, then another to cook dinner, and then even another to call up friends. This habit gradually becomes dependence, and though it looks like that your little one is up doing nothing, he is actually doing a lot – running around, building blocks, fantasizing, and social engagements. These are the things that prepare children for the next stage of life, towards growing up and being independent.