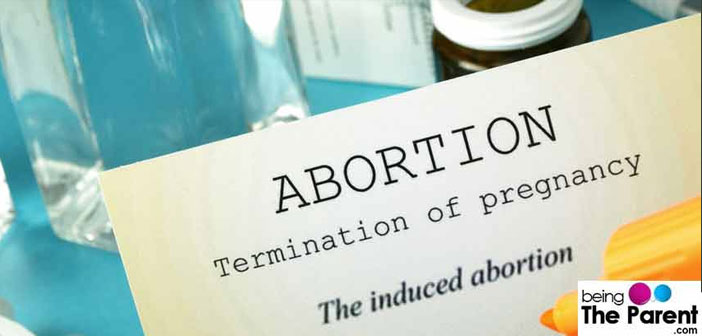 The word "Induced Abortion" itself connotes something negative and undoubtedly it is less likely to be a good option, until and unless you are suffering from a deadly disease and it is the "Only" option you have. Unfortunately, most of us are more or less aware of it, but still abortions happen – voluntarily and forcefully all over the world. In this article, you will come to know about some of the most negative effects of abortion that affect a woman, physically, emotionally as well as socially.
Abortion is basically defined as the killing of another human being at a very early stage of his existence – ranging from the time of conception to birth. This is not synonym for any causality arising from medical treatments to save a woman's life, but refers to killing an unborn baby by targeting his life.

Consequences Of Induced Abortion:
Induced abortion does not necessarily affect a woman immediately, though it poses a danger to the reproductive organs of a woman. Some affects become visible after a long time, since any kind of abortion is essentially against a woman's inherent motherly instincts. Even if opted for willingly, most women suffer from some degree of physical and emotional effects as a result of induced abortion.
Physical Effects Of Induced Abortion:
Well, abortion poses both immediate and long term risks. The pointers given below will help you know them: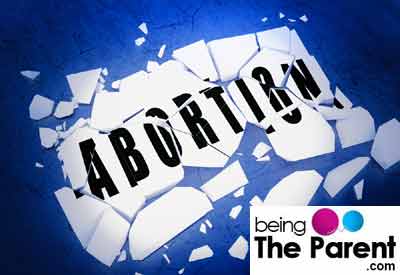 Immediate physical risks
1. Cervical lacerations and formation of perforations in the uterus are some of the commonly seen complications related to abortion. Generally, induced abortions are done using suction aspiration. Most importantly, the doctor is not able to see what's going inside. It injures your cervical and uterine walls. In case of future pregnancies, these old injuries might lead to various labour complications and premature births.
2. In some cases, although rare, severe instrument related injuries have also been reported that damaged the other organs of the body or the intestines.
3. Research indicates that around 30 to 40 per cent also experience sexual dysfunctions. This can be for both short and long term.
4. Besides these, infection, profuse bleeding, pain, fever, cervical shock, uterine perforation Hematrometra is some of the immediate ones.
Long term effects of abortion
1. Because of the possible damages caused due to cervical wounds, some women also experience difficulty in conceiving in the future. Some also develop the tendency to miscarriage.
2. Uterine perforations generally remain undiagnosed and this where the main problem is. It further complicates the problems and might lead to hysterectomy.
3. The rate of health conditions, like cervical, breast, liver and ovarian cancer might increase to a great extent after receiving abortion.
4. Placenta previa is another side effect of abortion that puts future pregnancies at risk leading to the death or malformation of the fetus.
Emotional Effects Of Induced Abortion:
1. According to a study, it has been found that women who have received abortions are more likely (say 4 times) to die in the very next year in comparison to those who have carried their pregnancies to term. Abortions might induce a suicidal tendency.
2. Nothing can be more severe than the sense of guilt and regret. Most of the women who undergo abortion procedure go through a mental turmoil that leads them to the verge of depression. And once depression knocks the door, you never know who it has brought along. Yes, alcoholism, addiction, substance abuse and even smoking are some of those negativities that come along with depression.
3. As sexual dysfunction is also a side effect of abortion in many cases, women experiencing it also lose interest in their married or sex life. This in turn affects their family life. In some cases, it leads to separation and divorce.

Post-Abortion Syndrome (PAS).

With long lasting and damaging consequences, PAS is the collective result of a woman's emotions that were not let out during abortion. The horrors, trauma, sense of grief and shock and even the denial of her emotional pain can take a woman to develop PAS which consequently changes her behaviour over a course of time.
Emotional numbness, violence, suicidal tendencies, depression, trauma, guilt, sleeping and eating disorders, and self-depreciating are some of the pronounced behavioural traits observed in such women.
These are some of the negative effects of abortion that agitate a woman from within. As far as social effects are concerned, all these hardships isolate a woman from the crowd and she becomes all alone, in most cases.

Abortion In India:

The Indian abortion law was last amended in 2002. (source: ) with a view to reduce induced abortion and consequent mortality and sex-selective abortion. The Indian Law permits an adult woman to make the decision for herself, and is considered legal only till 20 weeks of pregnancy under only the below mentioned reasons:
• Continuation of pregnancy involves a risk to the life of the pregnant woman or of grave injury of physical or mental health, or
• There is a substantial risk that if the child were born, he would suffer from such physical or mental abnormalities as to be seriously handicapped.
Pregnancies due to rape, or in unmarried girls under the age of 18 (with guardian's consent), also fall into the legal blanket of abortions.