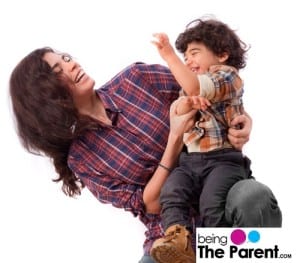 A stay-at-home-mom, or SAHM, is actually into a full time profession, taking care of a home, a baby, a husband and even in-laws. It demands the best of abilities, juggling through various responsibilities, with no week offs or paid leaves. You cannot postpone things to tomorrow, and everything is done with love – no nose screwing or swearing. It is a 24/7 job, and sometimes, even considered thankless. Many women make a conscious decision to let go of their career goals, simply because they want to provide the best environment at home to the kids, and not missing anything in the growing up years. A home is where a child gets his first education, his first lessons and the very first experiences. Being a SAHM comes with sweet rewards and tough challenges, and, yes, it is just not easy to be a multitasking Guru all the time.
Some tips to enjoy these years –
A Must Have Routine – Make sure you have a routine. Breakfast, lunch , snack and TV time and some activities will make you feel that you have done something for the day. Also, if being a SAHM generally implies postponing chores to you – than you'd be left wondering how the day go away so quickly?

Take Up A Hobby- We'd say, why not? Remember those panting sessions that you so badly wanted but couldn't take them because of those late evening empty headed meetings? If you can, spare an hour to yourself – and if you cannot leave your child with anyone, make some good use of the internet!

Join Local Mom Communities-

As a mother, you'd have many questions running through your mind – right, wrong, doable – all sorts. It helps to interact with a local mom group and share your experiences while you gain theirs. Win-win situation, there!

You Cannot Do Everything – Hey! A slightly messy home with a toddler is perfectly okay! So are some dishes that need to be done and that laundry bag definitely does not stare you back judgementally. DO not get obsessive about trying to please and do everything. Nah!

Feel The Fun- So raising children is work, lots of it. Yes, we'd agree as well, but do not forget to have fun with your little angels! You decided to be a SAHM for the child – not the laundry. Keep that in mind.

Take A Break- When the car fuel is E, it just cannot take you anywhere. Take some time off, like a few hours in a week – a trip to the parlour, or a shopping spree with the girlfriends. Ask your spouse to watch the kids – if he cannot, a friend or relative can help as well. You could even take turns!

Mompreneur, anyone!- Many women are working from home these days – carving out that little time when they do what they like – professional work. If you are game for it, look up the internet and you will find tons of opportunities. You could also run some business from your home.

Always Value Yourself – Never underestimate yourself – no matter what anyone says. You are raising up a child, and giving him the best nurturing and caring environment that no day care can offer. Research says that children who have been raised under the careful eyes of the parents are likely to have less behavioural problems than children who stay at day-cares. Brace yourself!
In the end, we'd also say that you cannot escape the occasional bouts of depression and that need for adult conversation or the desire for a carefree life. Happens. But remember the days when you just wanted to quit the job because you though you've had enough? Or the times endless hours of bungee drinking did not excite you anymore? Every phase has its own time, and you must enjoy the current phase to the fullest!
 Read about what you should never do when you are a SAHM-