No matter if you're joining the first-time mama's club or expanding your family the second time, attempted to get pregnant or got fortunate without attempting, nine months of pregnancy can raise a wide range of concerns. Though anxiety is not uncommon during pregnancy, being overanxious during pregnancy is entirely another issue that needs more attention.
When does a doubt or a question become a concern? Furthermore, how should a concern be dealt with during pregnancy? The answers to these questions are the information that each expecting lady ought to know.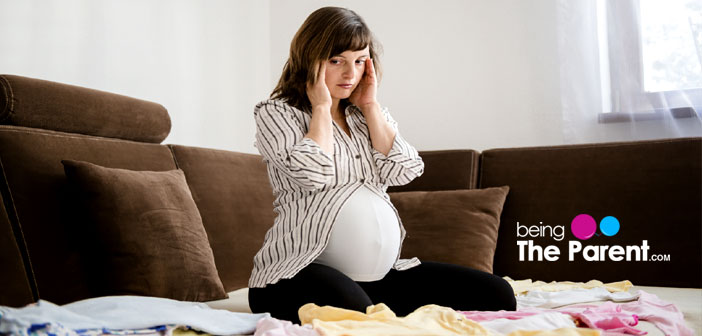 How Much Anxiety Is Considered As 'Normal' During Pregnancy?
The level of anxiety varies from person to person. It is not only a part of pregnancy state but also a part of human nature irrespective of sex and age. It is not abnormal that a mother is being anxious about the growth and health of the baby in her womb.The level of anxiety may elevate slightly if the mother gets pregnant after some treatment for infertility or if she has a history of miscarriage. Similarly being slightly thoughtful about managing the house and work together with a baby or the reaction of the older sibling towards the little one or even financial matters associated with the new member are also quite normal.
What Are The Signs Of Over Anxiety During Pregnancy?
Over anxiety is totally different from normal anxiety during pregnancy. It is called antenatal anxiety. It requires care and skill to determine antenatal anxiety during pregnancy since its signs are almost similar to the sign of pregnancy, including, mood swings, changes in energy levels, concentrating power and sleep patterns.
Anyway, if you show the following signs then it is better to talk to your health care provider. If not recognized and treated on time, severe anxiety can affect the health of both mother and child.
Feeling very low energy levels
Disturbed sleep
Unexplained guilt feeling
Highly reduced concentrating power
Not able to enjoy the things that you enjoyed before like music, movies, books etc.
Feeling highly depressed continuously for around two weeks
Loss of appetite altogether
Having heart palpitations and sweating profusely and tightness in the chest almost feels like having a heart attack (frequently).
Uncontrollable, persistent and recurrent thoughts about suicide
Am I Prone To Severe Anxiety During Pregnancy?
Anybody can encounter depression or anxiety in the course of pregnancy, yet women with the following risk factors are more liable to have severe anxiety during pregnancy.
Women with a previous history of anxiety attacks
Women with a previous history of pregnancy loss
Women with a family history of depression
Women already diagnosed with anxiety disorder(before pregnancy)
Getting pregnant at a very young age (below twenty years)
Women with poor social support and poor support from home, especially if she is widowed, living far away from the husband, or even divorced
Women with poor financial status
Women who already have more than two kids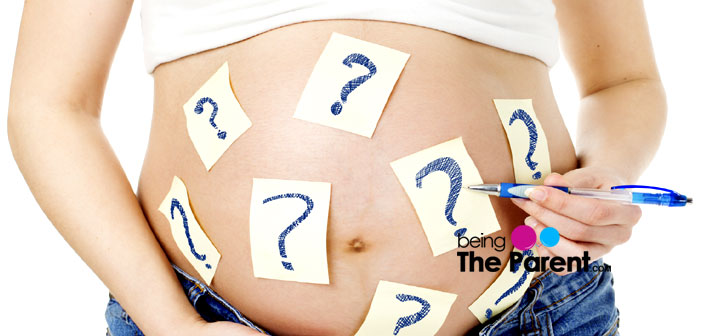 Why Is It Important To Seek The Help For Antenatal Anxiety?
If left untreated assuming that anxiety and depression will resolve itself once the baby is born, can result in several problems for the mother and child. Here are a few reasons which show the importance of treating the severe anxiety during pregnancy.
If the severe anxiety is left untreated, the mother has an increased chance of undergoing severe postpartum depression after delivery. Though depression and anxiety are not always occurred together, handling the anxiety well during pregnancy definitely help to reduce the chances of depression after delivery
Long lasting and severe anxiety during pregnancy can affect the development of the child as it can trigger preterm delivery
Studies show that the child born to a mother with untreated severe anxiety can develop behavioral or emotional issues
The suicidal notion of the mother is very dangerous and leaving them unattended can result in some misfortunate events
How Can Severe Anxiety During Pregnancy Be Treated?
The treatment of the severe anxiety during pregnancy can be either with medication or with some non-medication methods.
Severe anxiety treatment with medication: Intake of medication for anxiety during pregnancy depends on several factors like physical health of mother and child, age of mother which month of gestation the mother is going through etc. if the doctor finds it is important to take medicines for a non-problematic pregnancy and delivery, never hesitate and go ahead with the doctor's instructions. Your practitioner with the help of a well-trained therapist can definitely pick the medicines which are both beneficial and possesses low-risk factors
Severe anxiety treatment without medication: While intake of medicines is one answer for severe anxiety, it surely isn't the one and only.

Consulting therapist: Treatment sessions with a psychoanalyst, therapist or instructor is dependably the first and most ideal approach to pinpoint the root cause of anxiety and build up an arrangement to help the mother to facilitate her stresses or learn different relaxation methods
Eating well: Researches has proved that what you eat can highly affect your emotional wellness. Eating well-balanced nutrient filled natural food (counting organic products, vegetables, fish, and dairyproducts) — rather than fast food and processed foodis favorable for the healthy bacteria in the gut. This,in turn, results in lessening the anxiety
Sleep well: Lack of sleep will aggravate anxiety. So always try to sleep at least 8 hours every night and have a short nap whenever possible
Meditation and Yoga: Practicing yoga especially asana that helps in relaxing will definitely help in managing anxiety. By practicing yoga and meditation regularly, the mother is actually finding some quality time to relax. This will, no doubt, help in reducing anxiety to a significant extent
Stay active: Even a ten-minute walk can help in reducing the tension. Staying active both mentally and physically can help to reduce severe anxiety
Listen to no one, either pregnant or not, either male or female, either child or adult, can be free from anxiety or depression. Only its severity level changes, only the reasons changes. Do you know that anxiety is an important factor that makes us survive? Being anxious, to some extent, means being cautious. You are a just little over anxious. That is all. So go ahead your pregnancy happily by following your doctor's instruction.