Once you have tasted motherhood, you know the godly feeling behind it. Even after the distress of 9 month and suffering so much with labor pain, all you can remember is the feeling you had when you first held your baby in your arms. The baby's touch, its soft skin, the gushing feeling of love towards the baby is involuntary. After the first year of raising your baby you may want to have a second go at it.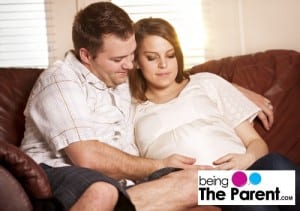 Raising two or more kid's demands more from you as a mother. You have to divide your time, energy, and love for each time and run a family. Running a family is not as easy as it sounds. There are not just your kids in your family but your husband too. In case you are a working mother then the burden of responsibilities increases manifolds. Juggling two kids, a husband, household work and office needs a lot. Some mothers with their second baby plan to leave their career as aside and chose to be a soccer mom. Being a soccer mom gives you more time. You are able to give more attention to your kids and their demands. You can also have plenty of time for yourself and your husband. Many working women have dropped their career and chose to be a full time mother. When they felt its time that their kids can take care of themselves, they switched back to their professional life.
Having a second baby demands you to be a full time mother. To plan for second baby you should start with preparing yourself. A mother's body is a host for the baby's life, the baby inside you gets energy from your body. As you know what effect pregnancy can have on you, it's time to start living a healthy life. Before you plan to have second baby make sure that you are physically fit. Consult your doctor and take a health check up to see if you are healthy enough to have another baby. Take up some yoga and light exercise to keep yourself fit, include scheduled exercises in your daily time table.
To meet your bodily demands exercising isn't everything. You also have to maintain proper diet to fulfil nutritional values required by your body. Analyse your diet properly, study the needs of your body and make changes in your food habits likewise. Consult a nutrition expert to know in detail what are the demand of your body and follow them.
It is seen that mothers, while taking care of their child, often forget about their spouses. Yes, your child needs you much more but do not forget that your husband also seeks you for his needs and to support him emotionally. Your husband as a father of your child takes up many responsibilities on him. He needs you as much as you need him to be on your side. Make sure that you both agree on having a second child. Your husband will be the only person to take care of your first child when you have a second one. As you know a young baby needs a mother most of the time, your first baby may feel insecure or jealous of his younger sibling.
Having a family of four is more about sharing, love and care for each of its member. Planning a second baby will teach your kids, empathy and to love someone unconditionally. It's a life lesson at your own home.