While it is heartening to have your child love you so much that he cannot think of spending even a moment away from you, it is not a very practical proposition. Having to face a big tantrum and a bucketful of tears every time you need to step out of home or your child needs to go to play school is definitely not an easy thing.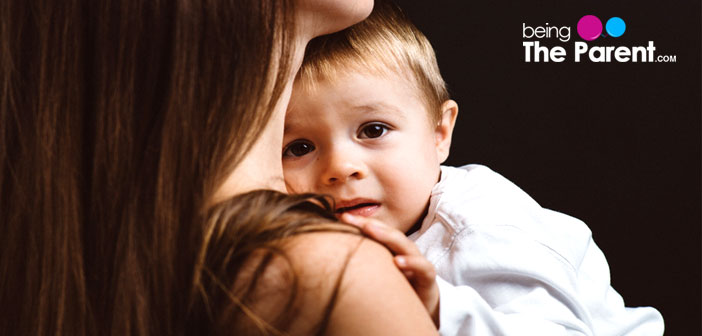 What your child is exhibiting is called separation anxiety. Understanding what he is going through and identifying few coping mechanisms can help a great deal in reducing the heart breaks when you are not around the child.
Why Is My Toddler Feeling Separation Anxiety?
There are three primary reasons why your toddler feels separation anxiety.
Your child knows that you are the parent and his primary care giver. He believes his whole life and existence depends on you being with him. He feels most secure with you and he does not believe anyone can take care of his needs the way you do. So, when you are away, he becomes very anxious, cranky, insecure and sad. That's separation anxiety for you
Your child does not yet understand the concept of time. So, even if you are leaving your child for 10 minutes to go to washroom, he does not know it. It is a lot of time for him. The romantic line of "when you are not around time pauses" holds a lot of good here. So be it to go to office the whole day, or your neighbor's house for few minutes, your child does not want to see you go. Because he does not understand when you will be back
Stress can be another reason why your child might be feeling separation anxiety. Is there a new child in the house? Have you moved to a new neighborhood with lot of unfamiliar faces? Are you putting your child in a big school from his familiar and warm preschool? Any big event in the child's life can result in child being less secure and more stressful, hence wanting the presence of you all the time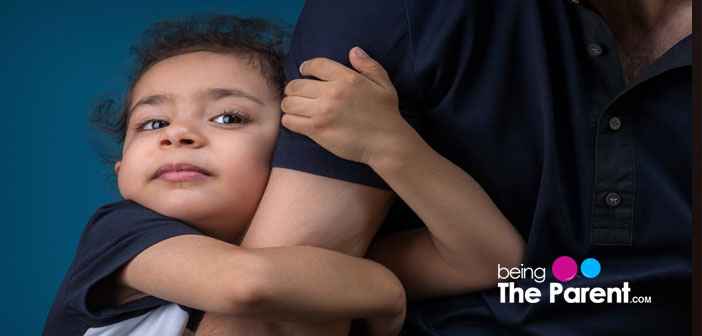 Separation anxiety is not something that springs to life in toddler-hood alone. Around the time your child is six or seven months, he develops a concept called object permanence. This means that "something exists even if one cannot see it". So if a toy falls under his crib, he knows it is there, although he cannot see it. Similarly, he knows you are there even if he cannot see you. And the baby's attitude would be like "if my mom is around, why cannot I see her NOW".
How Can I Reduce My Child's Separation Anxiety?
For many children, separation anxiety disappears on its own. And for many others, it does not. Knowingly or unknowingly, there are many things you do that contribute to their anxiety. It could be a challenging when a child has to get separated from the parents even for a short duration. It is perfectly normal for a child to feel anxious. Almost all children face separation anxiety and show clinginess to parents, which is normal but how long do they remain in that state could bring a reason to worry. If a child panics at the thought of getting separated from his parents but can get settled down in sometime, then that is a harmless separation anxiety. But sometimes the kids do not adjust to separation at all. When you go out for work, leaving your child with a caregiver, at crèches, or in the school, the child panics and simply doesn't settle down. You can help your child deal with separation anxiety by:
Do not sneak away: Although it could be tempting to sneak away without letting your child know to avoid the tantrums and tears, it is not a very good idea as it is known to increase separation anxiety in children. Remember we told you how the child does not have the concept of time yet? When you sneak away, your child thinks you have gone forever!
Have a good bye routine: Develop a good bye routine just for both of you. It could be a high-five or a fist-bump or a kiss or a combination of these. This should be your "secret code" to behave when not together. Your way of telling the child to enjoy the time with a promise that you are going to meet him in some time. Routines always instill security and calmness
Be calm and confident: Many moms burst into tears when leaving their child in the playschool or day care for the first time. This only makes matters worse. The moment you cry, you are sending out the vibe that the daycare is a place you are sad to leave the child. The child immediately feels "if mamma is crying, this place should suck". Instead, be calm and show confidence that your child will do great when away
Reward: While not burning a hole in your pocket, promise your child rewards if he behaves when away from you. And more importantly, follow up on these promises. Rewarding a child for good behavior goes a long way ahead
Let them know when you will meet again: Although they do not understand time well, they would love to be reassured that you will come back for them. And let them know when you will be back. Assure, reassure, and keep on telling your child that you will be back soon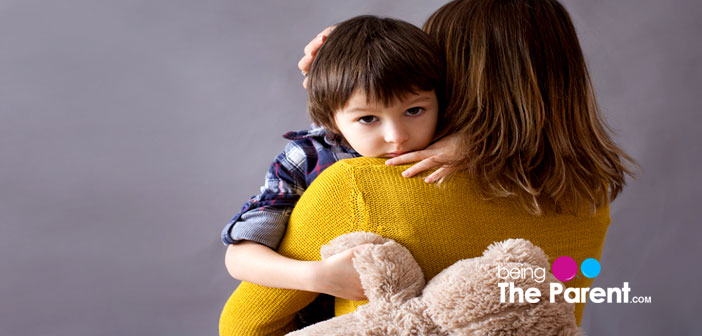 As important as your child's separation anxiety, and many times worse, is YOUR separation anxiety. It is you who many at times have problems letting go. So if your child is only 30% worried, he senses your worry (even if you are not showing it explicitly) and immediately becomes 100% worried. So, one task for you is to prepare yourself to be calm, composed and confident.
Good luck!