You can hardly wait to see your little one take their first steps. It is a big and important milestone in your baby's development and you have heard all about those precious moments from your relatives and friends! You have your camera in hand and are all set to capture those dear moments. Surely, watching your baby take their first steps is an exhilarating experience. But what are the indications that you should look out for to know that your baby will walk soon? This, and a lot more below!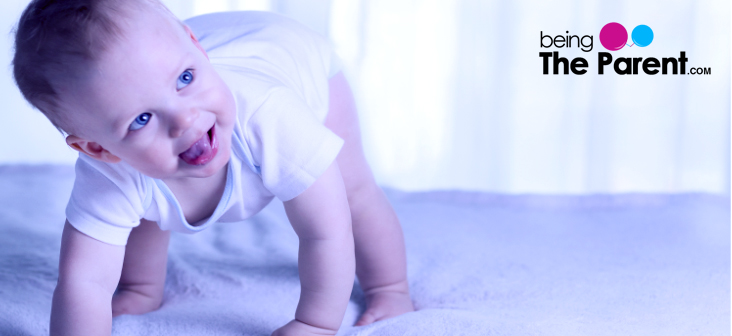 At what age does a baby walk?
A few signs that baby will walk soon
How to encourage your baby to walk
How to help your baby to walk Independently?
At what age does a baby walk?
Typically, children begin to walk anytime between 9 and 18 months of age. Walking is a major developmental milestone after crawling. However, since every child is different, some may skip the crawling stage altogether after sitting upright and learn to walk directly, while some may take a while before gaining enough confidence to take those valuable first steps. Strong upper body muscles that develop in during the first 3-5 months, the leg strength that they gain from ages 5 months to 7 months, and the neck strength, head control, balance and coordination that builds up from 6 to 9 months, all work in tandem to help your little step ahead and become an adept walker!
A few signs that baby will walk soon:
Below are some specific and pointed indications that your baby will walk soon:
Crawling over and above furniture:

When your child has mastered crawling, and wish to learn and do a lot more than 'just crawl', they will become daredevils in their own right. They will climb over furniture and cross as many hurdles as possible – like baby doors and planks. In fact, you will find your baby trying to climb up stairs using their hands.

Pulling up: One of the second most common signs of your child wanting to walk will be when they start pulling themselves up. They wish to stand, and will try to achieve this by pulling up on furniture, holding the railings of their playpen, or even tugging at your feet.
Standing independently:

Your baby may be ready to take their first steps if they learn to stand independently, without any support. However, it could take up to a good three months before they take their first steps after they learn to stand independently. When they learn to let go of support, they gain confidence. And the sooner they gain this confidence, the earlier they walk!

Transferring weight between legs:

Once your baby learns to stand independently, they will begin to shift their weight from one foot to the other. This builds muscle strength and boosts their confidence in taking those much-awaited first steps.

Cruising:

Now that they've learnt how to transfer weight between their legs, they will soon want to cruise, which means they will begin to walk while holding onto a push-toy or some furniture. This is essential in their forward progression and a big boost to their poise.
How to encourage your baby to walk:
There are some ways in which you can encourage your child to walk:
Help them balance:

You can sit down with your child and help them to stand up. Then count for the time that they hold their standing position and maintain balance. Needless to say, this must be accompanied by several words of encouragement, claps and praises!

Place your child down on the floor in the standing position, as opposed to the sitting position.

This will give them the message that you appreciate standing and walking and balancing!

Ask your child to walk up to you:

Stand some distance away from your baby and ask them to walk towards you. They may fall during their attempt, but your encouragement will help them cover that distance soon!

How to help your baby walk independently:
Celebrate their first steps:

Make your baby's first steps in a big deal. Celebrate this milestone and shower, ample praises on your little one. This will greatly develop their confidence to walk independently.

Allow them to all as long as it is safe:

Let your baby know that it is okay to fall, in your presence, in a safe environment. Some stops and hurdles are completely alright. Make sure that your house is childproofed will in time, and keep a keen eye over them as they walk, especially during the initial couple of weeks.

Encourage them to explore:

Once your baby becomes a little comfortable with walking on flat and even surfaces, encourage them to walk on uneven surfaces, and walk a little uphill or downhill at times. This will help develop their sense of balance and make them independent walkers!
Report instances where your baby falls excessively, their legs seem stiff, and they stumble increasingly over one side to your pediatrician. Developmental delays point to different causes which are best treated as early as you can imagine.
As a parent, you shoulder a big responsibility of building your child's self-confidence and helping them overcome their fears and apprehensions. Hugs, kisses, claps, words of praise and encouragement, and evading comparison of your baby with others can do wonders for your little precious walker!