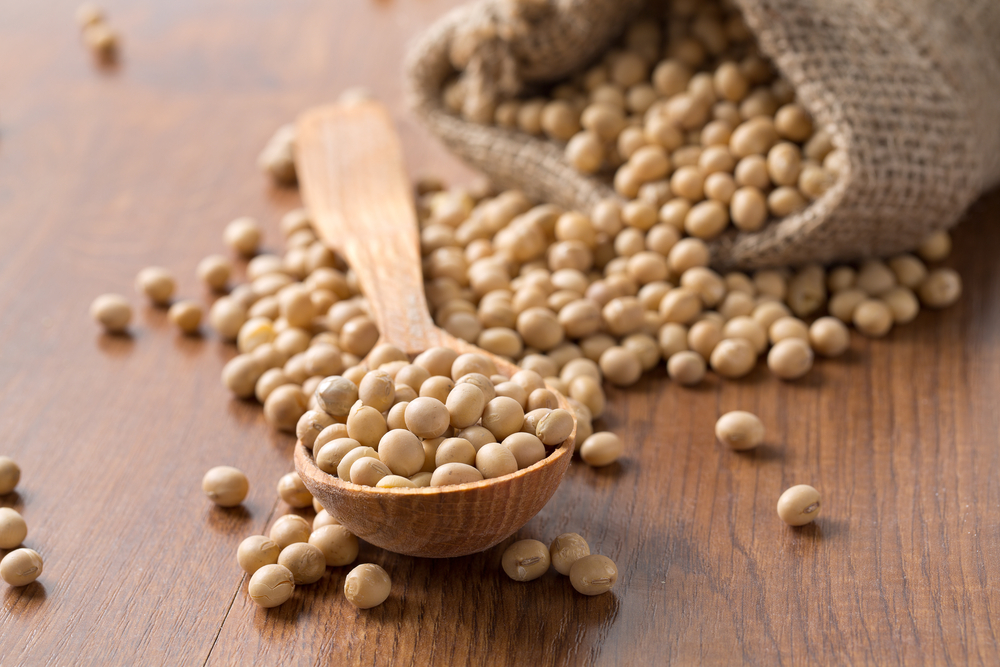 Are you a Mamma-to-be? Congratulations and it's time for celebrations!
Besides joyful pleasures, this is also a perfect time to keep an eye on what you eat. Your cravings should include some science as to provide nutrition to your little life. There might be few foods which cause an adverse effect on the growing fetus.These foods which are commonly healthy and consumed daily as an alternative must be given some attention when it comes to pregnancy.
Soybean is one such food which is in the spotlight for both cons and pros for pregnant women. Here is a detailed guide to understand.
What are Soya Beans?
Nutritional Value of Soy Beans:
What are the Benefits of Eating Soybean During Pregnancy?
What are the Risks of Eating Soy Bean During Pregnancy?
What is Soy Bean oil?
Is Soy Bean Oil Safe During Pregnancy?
What is Edamame?
Is it Safe to Eat Edamame During Pregnancy?
What are Soya Beans?
Soya beans are considered as a vital protein source for all these years and they cater to the legume family. These beans are from East Asia growing in a wide array of climates. These beans are originally yellow in color and available in black, brown and green colors as well.
Nutritional Value of Soy Beans:
A cup of Soya bean provides you with magnesium, fiber, vitamin k, vitamin B2, Omega- 3fats, iron, phosphorus, manganese, copper. Besides these, Soya beans have flavonoids and Isoflavonoids, phenolic acids, Phytoalexins, phytosterols, proteins, peptides, saponins. Just as soybean is nurtured in a pod, it nurtures our health as well with these bountiful nutrients.
What are the Benefits of Eating Soybean During Pregnancy?
As there are a lot of anti-soy controversies when it comes to pregnant women, the experts' state that is good to have a moderate amount of soya always as this legume has immense nutrients. Here are the health benefits of eating soybeans during pregnancy.
Avoid Processed Foods for Great results: Try to include natural and whole foods which include soy products to get the goodness.
Enjoy The Benefits Of Fermented Soy products: The nutrients of Soy absorb well when you take the fermented soy products as the presence of phytic acid is neutralized.
Reduces Obesity: It is proven that taking soy products will reduce your appetite and this helps to get rid of obesity. Gaining more weight than proposed is definitely a concern during pregnancy.
Great Source Of Protein: Getting enough protein during pregnancy (especially vegetarian pregnancy) is quite challenging. You can always rely on soybeans to meet your protein requirement during pregnancy.
Reduces Cholesterol Levels: It is understood that legumes are good at reducing the cholesterol levels. Consult your doctor and figure out what is the right amount of soybeans you can consume for your health.
Beneficial for Lactose Intolerant People: If the expecting mother is not interested to drink the regular milk or if she is experiencing lactose intolerant, she can definitely opt for soy milk during pregnancy.
Source for Omega 3 Acids: When you are pregnant, you might not enjoy having fish because of its smell or taste. Instead of avoiding taking the goodness of fish, you can have soy milk to get the omega 3 acids. Omega three fatty acid is significant for healthy fetal development.
What are the Risks of Eating Soy Bean During Pregnancy?
Presence of Phytoestrogens: Fetus is highly sensitive to the growing estrogen levels in the mother's body. The presence of phytoestrogens impacts the estrogen levels.
Urological Defects: It is observed that there will be urological defects for boy babies if the mother has consumed more soy products.
Irregular Menstrual Cycles: When it comes to girls, there are issues like irregular menstrual cycles and early puberty besides many fertility problems.
High in pesticide Residue: It is observed that there is the presence of a lot of pesticides on the soybeans. The effects of these pesticides are not good for human cells. These are often related to many hormonal and many other reproductive problems. So always try to have the organically grown soybeans.
Can Get in the Way of Mineral Absorption: The presence of Phytic acid blocks the absorption of the minerals like calcium, iron, zinc and other minerals which are crucial for the development of the fetus.
Can Impair Protein Digestion: The presence of Trypsin inhibitors in the raw soybean can result in impairing protein digestion. The other component is the Lectins which are present in the soybeans. Lectins react with the intestine lining and decrease the absorption of the nutrients.
What is Soy Bean oil?
This is the oil which is obtained from the extraction of soybeans. It is deep yellow in color. The saturated fat content in soybean oil is much less. Therefore, in the recent years, this oil is widely used for cooking.
Is Soy Bean Oil Safe During Pregnancy?
It is observed that soybean oil is entirely safe for pregnant and breastfeeding women only when taken as a part of the diet in minimal amounts. However, yes the research should shed some light on the facts of soybean oil when taken in large quantities as a regular food.
A word of caution: Expecting mothers who are allergic to the members of legume, pea, or bean family can undergo severe side effects when consumes soybean oil on a regular basis. Therefore,  avoid using this oil when pregnant, especially, if you were not used to it before pregnancy.
What is Edamame?
Edamame is the young soybean which is harvested before it gets perfectly mature. These pods are cooked in salted water or added to soups. These are enjoyed as a snack by people of all places as it is rich in calcium, protein and vitamin C.
Is it Safe to Eat Edamame During Pregnancy?
If you are not allergic to the Soy products, you can have just a single serving or anyone serving of Soy products. If you are pregnant and on blood thinning drugs, then you can avoid eating edamame as it has risk involved in bleeding. The other side effects include stomach problems, reproductive problems, constipation, diarrhea, and stomach cramps. Consider your doctor before taking this food regularly.
There is no doubt in stating that Soybean is rich in nutrients. Also, there are many other added complications that have come to light with the research. Have them in fewer portions when you feel like eating while pregnant. Check with your doctor and ask him for advice as they might suggest you based on your body requirements.
Have a healthy and memorable pregnancy journey!