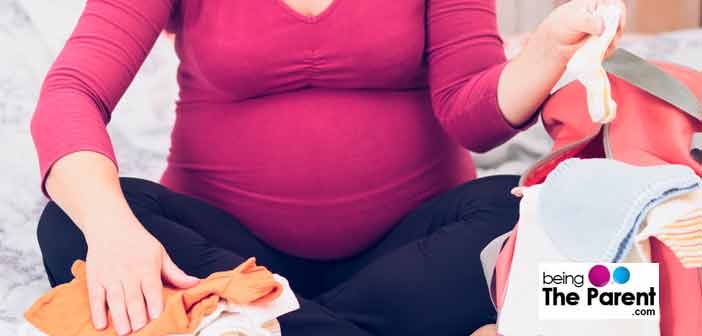 It is a good idea to pack the bag for your d-day when you complete 8 months. Striking the 8 month very well means that the special day is near. Since you can go into labor anytime , you need to be calm and take care in preparing for the special moment. You should not miss any of the important things while packing the hospital bag for delivery. The important parts have been listed by some of the experienced mothers. The following ten points can be very helpful because they have been set to cover all of the packing needs.
Your clothing needs: So to say, the delivery is going to be a largely un-clothed affair. You cannot help it with inhibitions there at all! It is totally okay as well, but do make sure that the hospital staff have good professional vibes. Finding the right facility is totally the most important aspect for cruising safely through pregnancy. That checked, do make sure that you have comfortable gowns for getting around in the facility, special maternity bras, maternity underpants and also some old t-shirts maybe, for when you are in bed.
Your gowns should be preferably sleeveless or have short sleeves which will make checking your blood pressure easier.
Bras should not have under wires and should have nursing pads. Choose a maternity gown with patterns and deep colors to conceal possible stains. Finally, you should pack in the clothes to return from the hospital. However, the ones you are wearing during admission should do good enough
For sleeping arrangements: You should pack in a pair of bed sheets and your comfort pillow. Inflatable pillows are easy to pack, but you should be sure that they are comfortable. Many moms cringe at sleeping in hospital beds because of obvious reasons! Bed sheets are must! Besides, the homely familiarity will also help you to relax.
Your footwear needs: Pack in a pair of nonskid socks along with your favorite flip flops for pacing the hospital floor or your cabin. The slippers should be comfortable. Getting cold feet is actually very common during deliveries. The socks would help a lot
For relaxation: Pack in light magazines and books to be stress-free. If you have a lucky amulet or a precious keepsake, do not forget to include them in your suitcase. A stress relieving squeeze ball and massage oils are also very useful. You may also want to carry a diary or a special memory book for recording the precious moments. Also, include some bendy straws because you may have to drink something during labor
Things for the newborn: You will especially need a baby blanket for the newborn. Nappies are also must-have things to pack. Pack at least 12 to 13 diapers for each day of hospital stay. The essentials for a newborn are some comfortable clothes, and anything else that the doctor would have prescribed
Things for your birth partner: Your man would be staying in the hospital overnight as well probably. So, the suitcase should include a change of dress or two for him. A camera, some batteries, toiletries, snacks, and something to read/watch are a must
Essential cosmetics: You will especially need a lip balm because hospitals can be very dry. About body massage oils, choose organic products such as aloe vera creams instead of petroleum based cosmetics such as Vaseline. Stay away from chemical cosmetics. These have been associated with birth defects (not much advertised though). Do not forget the clips and hair bands
All important documents: Obviously, you will need all the formal documents. Your prescriptions, diagnosis reports, picture ID, health insurance papers, and previous hospital stay papers should also be included
Arrangements for money: This goes without saying that you should have ready cash available in your handbag besides the credit or debit cards. Cards may not work sometimes. The ATM machine may be malfunctioning! Such simple formal protocols can unbelievably delay essential hospital protocols! Do not give them that chance because each minute can be precious
Gadgets: Finally, you will need to pack in camcorders and your cell phones. You can also consider buying a white noise machine. These emit 'white noise' or inaudible noise at a certain frequency to suppress the chatter. These are very neat apparatuses, often shaped like a handy speaker. Setting one of these up in your cabin can immediately transform to a relaxing space. Indian parents can easily buy these online as well!

Have a safe and a happy delivery!