Want to make one of the best and happiest news of your life the most traumatic one? Tell it to your boss.
No, really. I am not kidding. This is exactly what happened to me when I became pregnant. I know that all bosses and workplaces are not the same, and my intention is definitely not to scare the readers here. My hope is that you will learn from my experience and better prepare yourself for the repercussions of announcing your pregnancy in the office.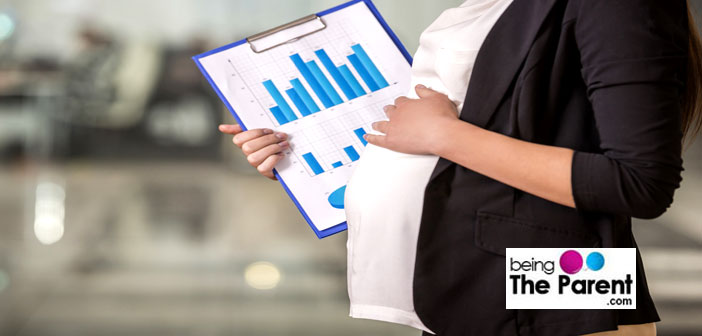 A Bit About Me…..
A bit about me. I have been an achiever throughout my life. I was one of the top 3 performers throughout my academic life. It was not just academics – I was an all-rounder, making my mark in various sports and creative competitions as well. After my engineering and MBA – both from premier institutions in India – I thought I was set for life. I had worked hard to build a strong foundation and my hope was my academic lineage will give me the push and differentiation I want in the corporate life. I was not disappointed. I was picked by a world renowned consulting firm right after my MBA and there began my very eventful corporate journey. In a matter of months, I was able to build a good reputation for myself, working smartly and diligently, meeting all the deadlines and ensuring I exceeded both my boss's and clients' expectations. I know this sounds like bragging, but my intention is to give an honest picture of my life. I was one of the top performer. There was no denying that, neither among my peers, nor among my company leaders. Things were quite hunky-dory on the personal front as well. After two years in my job, I married my close friend from MBA days. It was really my fairy tale coming true. We both worked hard and partied hard. We travelled far and near and had a big like-minded friends circle.
The best was yet to come. After around 3 years of marriage (and 5 years of corporate life), one day I finally saw two magical lines appearing on my pregnancy test stick. I was overjoyed. My husband and I had consciously timed the baby. We were both at a comfortable and happy place – both in personal and professional life. We were ready for parenthood. We were overjoyed with the news of my pregnancy. Our parents' were thrilled and so were close friends. Of course, they teased us about how our party life and impulsive travels would end with a baby. But those were friendly teasing. Everyone was genuinely happy for us. But like every fairy tale, there is always some evil lurking in the corner. And it surfaced in my life when I announced my pregnancy to my boss and team.
When I Told My Office That I Was Pregnant
On hindsight, I think I was quite naïve. Once I completed my third month scan and doctor assured us that everything was fine, the first thing I did was buy a box of sweets for my office. There were broadly two sets of reactions.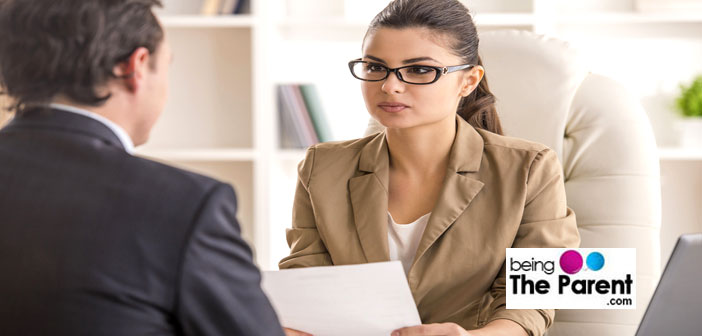 The first one came from my manager. I went into his cabin with the sweets and tried my best not to blush with excitement as I told him I was expecting a child. If he was shocked, he hid his emotions well. Because his initial reactions were all textbook "congratulations" and "very happy for you". But just as I was leaving the room, he surprised me with a question that I honestly did not see coming. "So are you quitting the job?" In my naivety, I saw that as a loving concern for his high performer and quickly assured him that I will be back with a bang after my maternity break. Then he did a weird "hmmm". I knew something was not right. I sat back down and asked him what was wrong. What he said next set the premise for how my career shaped in that company for the next 1.5 years. He said "I am very happy for you, I really am." (because HR will make his life hell if he said anything else!) but this is the problem with hiring women. They work hard, perform top-class, and then get married and become mothers and lose focus on work. I saw lot of potential in you. In fact, I was going to recommend you to be promoted as a people manager in the next cycle…So this news is a bit of a setback."
My Workplace's Reactions On Me Being Pregnant Now…
The smile that was plastered on my face for the previous few months instantly got wiped off. What was this guy blabbering? What kind of ancient conservative views did he have on woman and motherhood? Why couldn't he still promote me? My promotion should be based on my caliber which I have proved. How can he assume that motherhood will make me a mediocre performer? I felt very defensive and felt the need to explain my pregnancy to this man. But thankfully, I did not stoop to that level, only because I was too sad and angry to talk. I just mumbled a flat "we have lot of time to discuss the future course of actions. I am pretty sure this changes nothing". He laughed out loud as if I said a joke and said "anyway congratulations!"
The next set of reactions came from my peers. Most of them were happy for me. The ladies wanted all the details about how I found out, how I announced it to the spouse, what the doctor said and so on. The guys smirked and passed some inappropriate jokes, but all harmless ones. I felt a bit better. And that slight happiness lasted until the next day when I overheard a male peer telling another one that my "race was over" and how I am "not a threat for them anymore coz the boss will surely not promote a pregnant woman!" I was crestfallen. Are these the people who I held close to my heart and loved working with? Are they really this narrow minded? And more importantly, how do they know what boss thinks? Has he discussed his anxiety with other team members without my knowledge? I was full of questions but did not know how to ask them in a politically right way. I knew that they could not fire me. HR wouldn't allow that. So what was going to happen to me?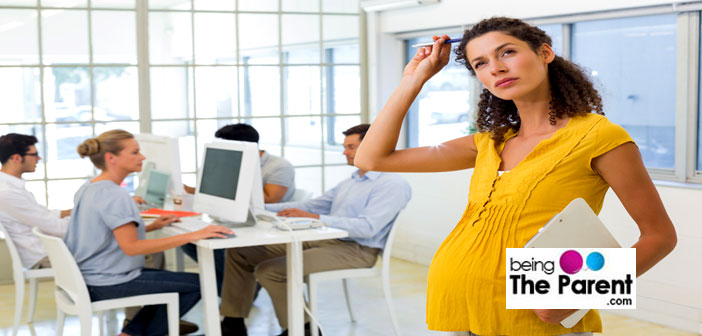 And So It Started In My Workplace…
I did not have to wait for long to find out. About couple of months later, I was slowly "transitioned off" my key accounts. To his credit, the boss was honest with me. He said the key accounts required more work, late night calls, and at times travel – none of which I might be able to handle in the coming months. I would have appreciated all these if not for his undertone that was so similar to the guy I overheard earlier. It suggested a "your game is so over". If I had some hope that all this was in my head and I was assuming/thinking too much, I was proved rudely right when I was passed over for the promotion and it went to the guy who now handled my key accounts.
For the first time in my life, I felt that I was not an achiever anymore. While I loved the idea of giving birth to a child, I also strangely and illogically felt guilty and sorry for myself. I stopped looking forward to office hours. I need to clarify here that the workplace experience was as such not so bad – no one was explicitly treating me badly. But they were not taking me seriously as well. For instance, one time when I expressed displeasure over how a project was resourced, one guy said "relax! Take a deep breath! You are overreacting. [he looked suggestively at my tummy] of course, not your fault". And then couple of others laughed, and couple of others nodded sympathetically. What the heck! The respect had vanished overnight.
And This Is What I Did Then…
So what did I do? Apart from brooding for days and eating my husband's brain about all these problems, that is. By the time I was in my third trimester, I realized that I am not alone in this experience. And that gave me a lot of perspective. I understood this was not the personal, this was not my fault, it is their ignorance. And I decided I did not want to work for them anymore. But it was not practical to find another job as I was 7 months pregnant then. So I thought "these guys anyway expect me to slack. They cannot fire me, or reduce my salary. So why not use them till I can find my feet again?" And that is exactly what I did. I worked till my ninth month, went on a 3 month maternity leave, took an additional month of personal leave and for the next one year I worked from home most of the time. It was strangely a win-win for me. I did not have to fake commitment to the job and smile at people whom I disrespected now. I did not slog through the night. But at same time, there was no career break. I was still working. And most importantly, I got oodles of time to be with my lovely daughter and watch her grow. After her first birthday, I moved companies and started working for another reputed consulting firm, but not before doing an extensive homework on my new company's work-life balance policies and my new boss' attitude towards women with kids. Once bitten, twice shy, as they say.
Read more on work and pregnancy in our section here.