"My son is friends with everyone in the class."
"My daughter is very social…she is the heart and soul of every birthday party she attends."
We are all conditioned to believe that being an extrovert is much better than being an introvert. What's more, an introverted child is often labelled as "shy" – a negative connotation that will most likely be embedded in the child's mind forever. If you are an introvert parent, then you will be able to empathize with your introvert child better. If you are an extrovert parent, then you are probably shocked and confused by your child's reserved nature.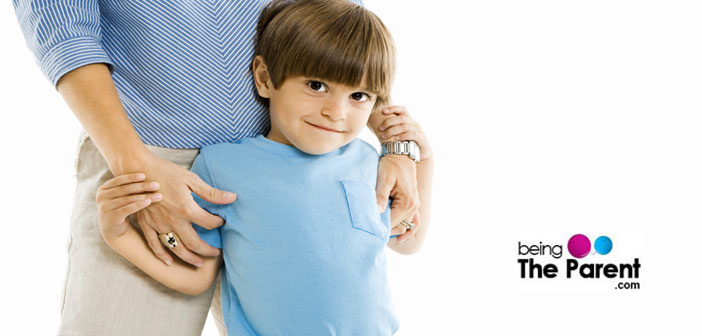 10 Tips To Raise An Introvert Child
We have put together 10 tips that will help you raise an introvert child beautifully. But one thing we want to mention upfront – and not include as a tip – is that there is nothing wrong in being an introvert. It is not a trait that your child need to overcome. And it is not realistic to expect your child to get over his reserved nature. Why? Because your child's disposition to be an introvert or an extrovert is innate in nature. That means, it is the result of the biological wiring of the brain (much like women's personalities' are different from men's). It is important to understand this so that you know it is not possible to change your child's inborn trait.
That said, why we even bother to write about this topic is because, well, we live in an extroverted world and there is social stigma around introvert kids. And hence, we need to teach our kid to have confident in himself and not be pressured by the society's expectations.
10 Tips To Raise An Introvert Child In An Extrovert World
It is nothing shameful: Assure your child that there is nothing shameful about being an introvert. Whether your child admits this or not, she might be feeling that there is something unusual about her lack of interest in mingling. When other adults or peers label her as "shy", these inhibitions only aggravate. Instead, assure her that her reserved nature comes from her introverted genes. There is nothing shameful or unusual about it. Tell her that many famous personalities – J.K Rowling, Mahatma Gandhi, Bill Gates, Mother Teresa – are introverts. Also help her understand that she is not 'shy'
Give them "me-times" to recharge: Your child needs some alone time daily to process her thoughts internally and recharge herself. It is great for her psyche. In fact if she does not get her 'me-time', she might feel stifled and unhappy. So ensure that you work in sometime every day when your child is alone, when she is not engaged in any other work
Assist them in expressing their feelings: As we mentioned earlier, your introvert child prefers to process emotions and feelings internally. You might not catch your child shouting in anger or squealing in excitement. This is not a problem and you are not to force your child to talk about her feelings. Instead, help them express by exposing them to different media – journal writing, free play, art and so on. An important note to parents – one downside of internalizing the feelings is that she might not ask for help when she is in trouble. This is why it is very important for you to watch and listen to your child closely
Stop worrying about number of friends: The number of friends your child has does not in any way indicate your child's success in life. What is more important is that the one or two friendships that your child fosters is positive and that your child is comfortable with them. So what is your child is not popular? She just believes in the depth of relationships as opposed to breadth

Arrange more play dates than play groups: And as a direct consequence to the point above, your child prefers play dates where she is with 1-2 extremely close friends as opposed to play groups where is in a social environment that is sure to make her uncomfortable and withdrawn. She prefers intimate one-on-one interactions with close friends against a larger number of mere acquaintances. Remember this when you plan a play date or a party
Go to parties early: Of course, one cannot fully escape social gatherings. Your child will definitely be invited to a number of large parties. One way to help your child enjoy the party is to reach the party early. This will allow your child to be comfortable with the place and surroundings before she is overwhelmed with a large group of people
Engage them in creative activities: Introvert kids love pretend play, art and craft, reading, day dreaming, solving problems, being creative and so on. Support your child's natural interests
Talk to the school and teachers: Sometimes teachers misunderstand your child's introversion as being lazy or shy. If you let the teacher know in advance that your child is introvert, then it will help the teacher interpret your child's behavior and help her in coping
Introduce them to new people slowly: Do not expect your child to talk to new people in a proactive manner and make friends instantly. Introduce people slowly so that your child is not overwhelmed
Praise them when they take a social risk: If she does break her innate nature and venture out by her own once in a while, make sure that you notice and appreciate it. A simple "I noticed you talked to the new boy in the park today, I am so proud of you" will suffice
Happy parenting!