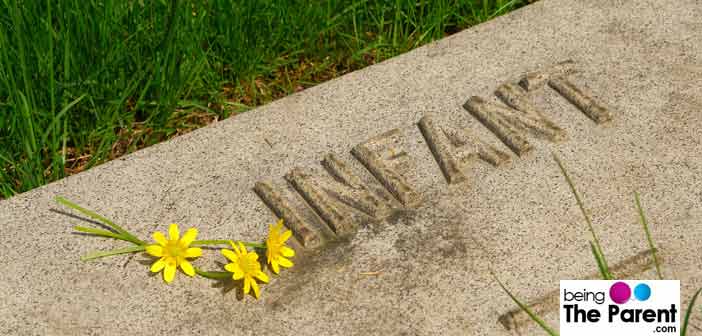 Stillbirth is a term used if the unborn fetus dies in the mother's womb at 20 weeks of pregnancy or more. Loss of pregnancy prior to 20 weeks of gestation is termed as miscarriage. Stillbirths are mostly seen to occur after 24 weeks of pregnancy but a small percentage is noticed during the onset of labor and delivery. Statistics reveal that stillbirths can happen in 1 pregnancy out of a 100, and unless the causes are genetic, most women will be able to give birth to healthy babies in the next pregnancy. The chances of having a successful further pregnancy ranges to about 90%.
The condition is very overwhelming for the mother. Because it generally happens in pregnancies which are deemed normal, the fact that the unborn has died in the womb is heart wrenching for the parents.
Causes Of Stillbirth
Placental complications cause about half of all stillbirths. Placental abruption(the separation of placenta from the womb), problems with the umbilical cord, mother's health that may result in pre-eclampsia, genetic physical defects in the baby and pre-existing diabetes in the mother can also cause the baby to be born still. Pregnancy above the age of 40, addiction to illegal drugs and being overweight and obese can also be probable causes of stillbirth.
Some other causes of stillbirth are as follows:
Improper fetal growth- Babies whose growth is slow are susceptible to the risk of stillbirth and this risk is increased in severely growth retarded babies. At every antenatal visit your baby's growth will be chartered and if the baby is smaller than expected, in continuity, it can be attributed to a placenta that is not working properly. This increases the risk of stillbirth
Placental abruption- Separation of placenta before the birth of the baby is another important cause of death of the baby. This is called the premature separation of placenta and is a leading cause of stillbirths
Birth defects- Birth defects arising due to genetic and genetic and chromosomal abnormalities are also an important cause of stillbirth
Infections-Infections involving baby, mother and placenta are an important cause of death of the fetus especially the infections occurring before 28 weeks of pregnancy.Examples of such fatal infections are listeriosis, fifth disease, syphilis and cytomegalovirus. About one in 10 stillbirths are caused by an infection
Umbilical cord accidents-Umbilical cord abnormalities such as knot in the cord, or improperly attached cord interfere with properly oxygen supply to the baby and the outcome is fatal deprivation of oxygen to the fetus
The true causes of stillbirth are not clear in spite of thorough investigations It is also seen that sometimes more than two causes are accountable for fetus death.
Diagnosis Of Stillbirth During Pregnancy
A handheld Doppler device or an ultrasound scan will be performed if your doctor has any doubts that the baby has died in the womb. In the event the doctor cannot hear the baby's heartbeat, an ultrasound will be done to confirm of the baby has died. Blood tests may also be recommended. In case the baby has died, and there is no immediate health risk for you, you may take some time to think whether you want to wait for labor or labor be induced.
The most important point for a pregnant woman to keep in mind is the perception of fetal movements. Whether the fetus is moving with the uterus or not is an important point in diagnosing stillbirth. Fetal heart sound is checked with the aid of the Doppler and is also clinically assessed by the stethoscope on every prenatal visit. Doubts, if any are immediately cleared by ultrasonograph. Fetal movements and ultrasound are the main diagnostic tools for the diagnosis of stillbirth.
This is devastating to the parents. Exceptional support and care should be provided to the parents, especially the mother.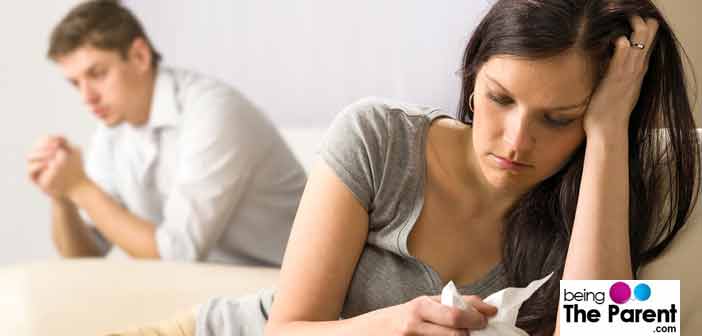 Giving Birth To A Still-born Baby
Immediate delivery is required in women with some medical reasons. But in other cases the natural onset of labor is waited for. The care provider closely keeps a watch to check that there is no blood clotting issue or infection develops. A c-section is not usually done.
Mostly women opt for induced labor as soon as they come to know about the death of the fetus. The doctor may give you medications and you can go to your home and wait for labor to set through the induction process.
Some women prefer to wait for natural labor, though doctor will advise blood tests after 48 hours. The baby can deteriorate in the womb, making it difficult for the doctors to ascertain the cause of the death.
How Is Labor Induced For A Still-born Baby?
Cervix is dilated with the help of medicines in the vagina by the caregiver. Subsequently oxytocin IV drip is given to stimulate the contractions of the uterus. Most of the women deliver vaginally by this process.
Dilation And evacuation (D&E) Of Dead Fetus
D&E or dilatation and evacuation is the process done for women in second trimester whereby she is sedated under IV or general anesthesia and the cervix is dilated and baby is removed. Following are the factors that have to be pondered and taken into consideration while choosing between delivery and D&E:
D&E is better for females needing a fast and rapid procedure but it should be done by an experienced practitioner only
Complications associated with D&E are infection, sepsis, and incomplete evacuation
Induction and delivery is suited for women who do not want to go for D&E
Autopsy of the baby is done to investigate any clue responsible for the actual cause of death of the baby. Therefore autopsy must be done.
How Can I Prevent Chances Of Still-births?
Most still-births happen to healthy pregnant women. Prevention is also difficult as many causes of still birth are yet unknown. If you notice any bleeding per vaginum in the second and third trimester of pregnancy, immediately visit your doctor. This can be an alarming sign of placental abruption. Any uterine tenderness, off and on uterine contractions, back pain, cramp like abdominal pain and decreased fetal movements are some of the important signs should be kept in mind and if any of these are noticed, immediately consult your obstetrician and take the required precautions and medications.
When you are in mid trimester of pregnancy, be very particular about fetal movements and any of the above mentioned alarming signs. You can cut down your risk of having stillbirth by keeping in mind following points.
Before conceiving
Always take a preconception visit to your health provider before becoming pregnant. This visit provides you a chance to identify pre-existing problem and treat it well in time
Problems like diabetes or hypertension can be discovered and treated
Inform your care provider about the medications you are taking, if any. Always consult the provider before taking any over the counter medicines or even herbal medicines to ensure whether they are safe during pregnancy
You should start taking 400 micrograms of folic acid per day and multivitamin tablets at least two months before getting pregnant. This will help you cut down your risk of birth defects such as spina bifida, neural tube defect, etc.
If you are overweight, consult a nutritionist and take healthy diet free of carbohydrates and fat. Regular exercising will also help you keep weight in control. Drink a lot of liquids and don't take starchy foods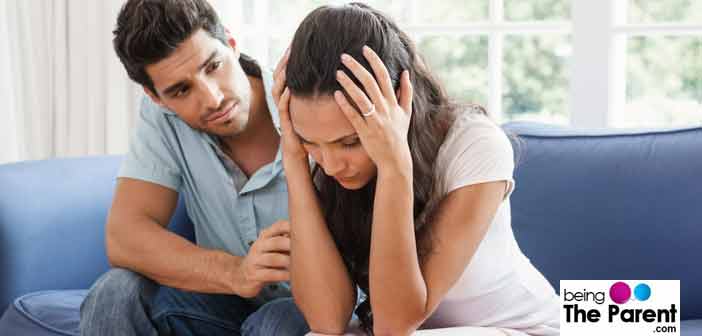 After conception
If you are pregnant, shun smoking, alcohol intake, or taking any drug that you have been
According to researches women who smoke during first trimester of pregnancy are at the risk of having stillbirth
Attend all your antenatal appointments religiously so that the baby's growth can be closely monitored
Who Is At A Higher Risk Of Stillbirth?
Though stillbirth can happen to a normal healthy women, some conditions do put you at a higher risk of having a still-born baby. A history of preterm birth, pregnancy-induced hypertension, or pre-eclampsia, a previous stillbirth or a complicated pregnancy can increase the odds of having a stillbirth. Chronic medical conditions like thrombophilia (a blood clotting disorder), thyroid, hypertension, diabetes or a history of smoking or addiction to drugs can also result in stillbirth.
Guilt, Grief and Loss
Guilt is generally a common reaction to a still birth, but be assured the chances of causing a stillbirth due to something that you did or you did not do are practically very rare. A sense of deep grief, anger, pain, resentment and confusion may play havoc with your marriage as well your life. Though it is a very trying and emotionally depleting experience, you need to be strong and positive.