Have you heard of pre-labour? It is that period before your actual labour begins and when you experience some uterine tightening or contractions. But do you know what is the main difference between pre-labour and early labour? In pre-labour, the tightenings are of the same length and intensity.
Though pre-labour contractions happen before early labour and having pre-labour is a sure sign that labour about to happen any time now.
What is Early Labour?
Medically, labour is typically divided into the following three stages:
The first stage is when the cervix slowly opens. This happens due to regular contractions of the uterus.

The second stage is when the delivery of the baby happens after the cervix is fully opened.

The last or third stage is the separation of the placenta from the uterus.
Symptoms of early labour:
If your delivery date is close, watch out for these signals or symptoms of labour:
Pre-Labour Contractions
If you experience mild tightenings or contractions which come at about 15 to 30 minutes apart, it can be your pre-labour. These contractions feel like cramps you feel during your periods. They are usually felt in the evening time as your adrenaline level drops. In the morning, when your adrenaline level again rises, the contractions go away. But these pre-labour tightenings surely leave you frustrated and tired.
Early labour
You may also have experienced tightening of the uterus if you are expecting. This especially happens more strongly usually during the last few weeks of your term. These contractions are regular and generally last for a couple of minutes and might not be accompanied by a backache. These are known as Braxton Hicks contractions. If you are home when your early labour contractions begin, you must consult your doctor and discuss the plan ahead. It's not a good idea to wait for the contractions to become stronger, especially if it's a premature labour or in case you have had any uterus operation. Then when your actual labour begins, you must stay calm and make arrangements to go to the hospital as soon as possible.
The beginning of labour
But are you worried about the beginning of actual labour and how will you differentiate between early labour and actual labour? When your labour is about to start, you might see some blood-stained mucus discharge. No need to panic! As this discharge from your vagina is quite normal and is called a show. When your labour contractions begin, they might be irregular in intensity and duration. Here are some tips to keep in mind to sail through this phase:
Engage yourself in some activity and stay busy during the phase of early labour.

Relax yourself by reading some book, watching TV, or taking a stroll.

Get some sleep and rest if you can. It's better that you save as much energy as you can. If the contractions are very uncomfortable and you can't lie down, try to lean on some cushions and make yourself warm by taking a blanket.

Have someone to give your company.

If the contractions become uncomfortable, take a warm bath or shower. It eases the pain. But do not go without your partner to take a shower as there's a danger of slipping or hurting yourself.

A hot water bag or pack helps ease the pain in your back and lower abdomen.

Change your position to ease yourself. Try to lie down on one of your side or walk or do some squatting.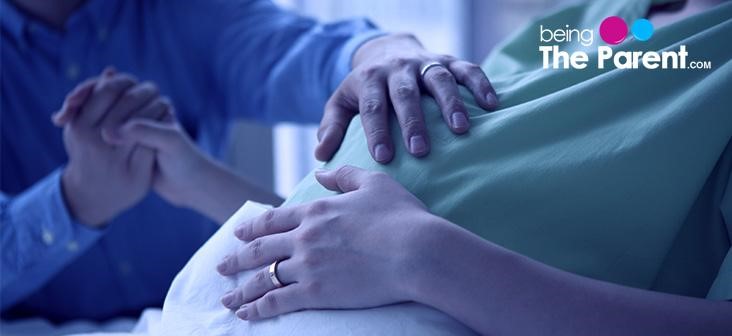 Grab yourself a snack or some juice. Carbs are the best in this case. Get yourself a brown bread sandwich, mashed potatoes or pasta. Or simply have a glass of smoothie.
Don't forget that labour isn't something so complex; though it's surely tough. But our bodies are quite capable of handling this! This phase is a signal that your little bundle of joy is going to come in your arms very soon. So think of that and you will sail through it.