While it is a concept much debated upon in the western world, in India, co-sleeping (or sharing your bed with the baby) is something that comes naturally to most parents. That said, eventually you would want the baby to sleep alone in his own room. When is the best time to do this? Is it recommended? How do you accomplish this? Read on to get the answers.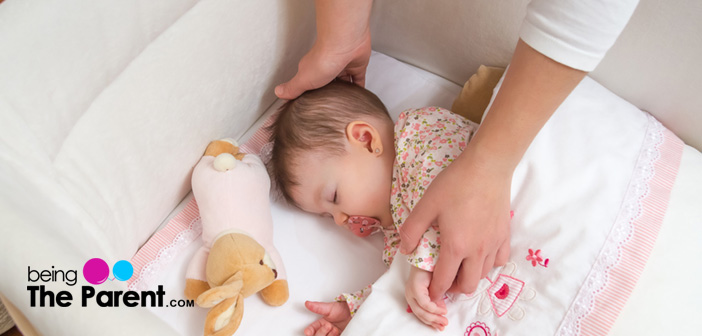 When Is The 'Right Time' For My Baby To Sleep Alone?
It is highly recommended by experts that co-sleeping the best option in the initial few months, and if possible, the initial few years. This is because:
It is easier for you to breastfeed the child in the night
It is easier for you to change nappies in the night
Baby benefits from the strong physical contact with you
Baby feels more secure
You do not have to keep going to the baby's nursery to check on him/her
For more benefits of co-sleeping, read about Benefits Of Co-Sleeping With Your Baby.
However, co-sleeping does not come without risks. Doctors believe that co-sleeping increases the chances of SIDS (Sudden Infant Death Syndrome) which might happen if you smother the infant by mistake in the cot. That said, this is not something observed very often among Indian babies. To ensure you co-sleep right, read Precautions To Take While Co-Sleeping With Your Newborn.
So when will your baby be big enough to sleep on his own? Three factors determine this:
Baby's age
Baby's health
Baby's and your readiness
As mentioned before, in the initial few years (until they cross toddler-hood), babies have a heightened need for physical closeness and security. During this period, it is easier for everyone if the baby shares the room with you. He does not have to be on the same bed though. You can put him on a small cot or crib and move it right next to your bed. So technically, you have the master bed for yourself and your partner, while at the same time, your baby's in within your reach (literally!). Some people believe that if you co-sleep till toddler-hood, it is then very difficult to get the baby to sleep alone. However, there is no evidence to suggest the same. In fact, studies indicate that children ask for a separate room when they are ready, whether they had a co-sleeping arrangement or not. So do not worry about co-sleeping turning into a "habit". It would not.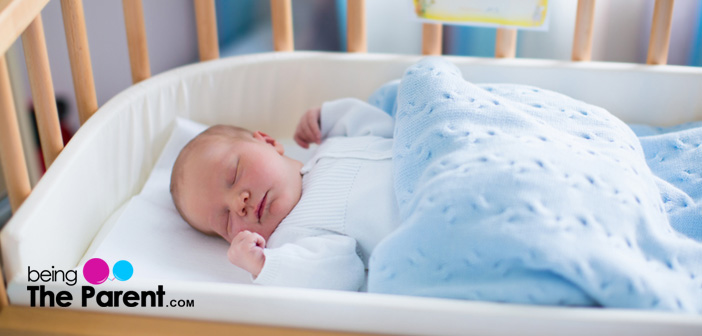 Should I Consider My Baby's Health Before I Let Him Sleep Alone?
Another major factor that will be detrimental for making this decision is your baby's health. If your baby has any known medical condition (like respiratory problems) that warrants constant attention, then again it might be just practical to have him in the same room until he is healthy again. The final, and perhaps the most important, factor that should help you decide when to let your baby sleep alone is his and your readiness. Each baby, as you have told, is unique. Some babies are ready to sleep alone sooner and some faster. As the parent, you will get cues from the child. It is also important to assess your own readiness. Are you and the partner both in agreement with your decision to make your baby sleep alone? Many at times, one of the parent wants to move the baby to another room sooner to rekindle the love life and the other wants the baby warmth in the night. So this is something you need to sit down and discuss.
How Do I Get My Baby To Sleep Alone?
So, you have finally made up your mind that it is time. Now, how do you teach your child to sleep alone? The answer is simple: Gradually.
Below are some of the tips you can try:
Talk to your child about it. Make this sound like an achievement, not a punishment that the child needs to be worried about. ("If you are being naughty, I will make you sleep in another room alone" does NOT help. At all)
Read him stories about kids who sleep on their own
Get him a comfort object like a blanket, the presence of which can ring him familiarity and security when alone
Transition slowly. If he was sleeping on your bed, get him to sleep on a different bed (preferably the one he will use in his room) but in your room. Once he is used to that, then move that bed to his room, and get him to sleep there during afternoon naps. Then slowly, urge him to sleep there during night times as well. You can sleep in his room for the first few nights to assure him it is a safe place. Watch your baby's reactions. Time everything accordingly
Establish a good bed time routine. Read about Establishing Good Sleeping Habits In Babies
As always, positive reinforcement (rewarding when he gets it right) helps!
Be consistent. If you bring him back to your room every time he cries, then that would soon become a habit
And finally, invest in a good monitor, so that you are not urged to check on your baby every hour!
For more tips, and more details on above tips, read 10 Tips To Help Your Baby Transition From Co-sleeping To His Own Bed.