Yes. Did the title of the post struck an chord with you immediately? Does your leaving the office on 'time' invite unnecessary comments and stares – especially from male colleagues? Do you feel less 'competent' than your fellow colleagues because you leave office at 6? Because there is one thing that they have in plenty and you and I don't – and they 'hit' us where it hurts the most – on our time.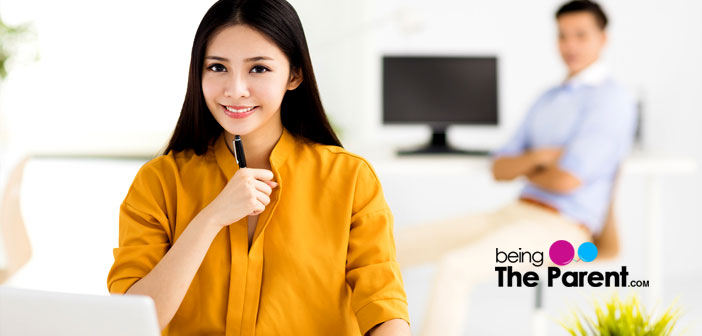 If the question is how, then let me paint a very realistic picture for you. I pack my bag at 5:30, and I like to move out of office just as the clock strikes 6. Every day, as I pack my bag to leave office around 6, my male colleagues never fail to stare; stare and make sure I notice. 'Is it 6 already?' 'Time ho gaya madam, dukaan band?' 'Good yaa! You get to be on a half day everyday! Look at us, we will be sweating our asses off another 3 hours!' I am so used to hearing these lines that I no longer care to answer, and nonchalantly walk away towards the exit. Though I always keep my head down and avoid eye contact at this time, the insides of me want to scream hard at these people who have wives and kids waiting at home but they are too 'macho' not to be busy at work.
A smoke here, a cuppa chai there, some discussion here and some meeting there, all after 6, and all thanks to these oh-so-hardworking- men who have nothing to do at home. Even if some men try to leave on time, the others would not let them. This could be one big reason why your husband returns late from work. They talk nicely, are mostly well behaved, but they have all the time that we women definitely do not have and our husbands are "supposed" to have. The late evening meetings, discussions and office gossips – you call it and they do it. And poor your husband, even if he wanted to come to home, he cannot. Come on, 'protocol' does matter! And in this game, we women simply lose the game.
So when my boss gives me those 'comparable' looks – that question why cannot I come to work on Saturday, why can't I stay up late and complete that presentation, or why cannot I attend that official dinner; all I can manage is a meek 'I have to get back by 6' sound, sounding incompetent and somewhat guilty. As I stand there with my head down, I simply have no choice but to run a sorry look; while my male colleague is all up and ready for it, super excited with the buzz, and business ideas flooding his brain.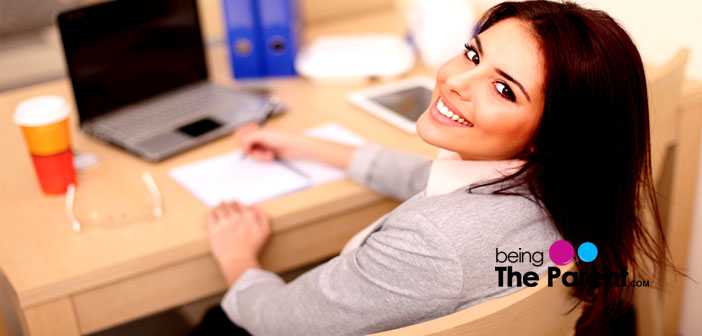 And why does this happen? Because these 'hard workers' have wives at home to take care of the kids and their needs, they will cook and clean the house and eagerly wait for the husband to come over – wondering if he will come after eating out or she will get a chance to have dinner with him. These are typically the 'tauliya lao' men, who do not even bother to put their towel in the sun to dry. These are the men who are 'deemed' as important in an organization, no wonder how little their contribution may be. These are the men who map all our loo breaks, but go out for a smoke every half an hour themselves. These men. These educated , professional men.
And no. Even if I tried, I would not able to beat them at their game of having time.. Because we women probably have a warm home to go to, kids who await our return and who we hate to disappoint. Old parents or In-laws who are too tired to run after kids and want us to return as soon as possible. Because, we women, married or unmarried, have some calls to be made to the family, might have to cook, will have some laundry to attend to, and a book waiting to be read by the bedside. Because we might have a baby who really wants to snuggle up to his mother at the end of the day, and because we are not only financially but also emotionally responsible for our homes.
So can you compete with them? We cannot. No seriously. Be honest, can you take that 11 pm flight to the new place of operation leaving the house as it is – messed and incomplete? Or, worse, when everyone home is enjoying with the family you math up the client statements with the expenditures? Nah.
But that doesn't mean I am any less of a performer. I can match upto their performance, even do better than them on the business front – but who cares? I work on weekends. I always meet my deadlines. I am hooked to my computer screen after my baby falls asleep. And I always reach office on time. By the time these men start to drop in my office, I am already done with the day's pending work, reports and paperwork. I have my to-do-lists sticking to my workstation and ticks being made every few hours. I do not spend time on family style luncheons in office, complete with gossip indulgences – rather I eat my food at my desk. I do not take chai-sutta breaks every now and then. But it doesn't matter. Because you do not see me in the informal meetings after 6. Because I leave 'early'. Many women who are senior also believe that I am fortunate to draw a hefty package even though I work half-time. No amount of explanation seems to convince them that I don't only work full-time but also put in extra hours, getting less than industry because of the same perception. Sigh!
Drop it here. Do not bother. Can you match upto all this? No you cannot. Whoever said men and women are equal must have been a fool – for women are and will always be superior. Remember, those who have no life, they have the office. The desi MNCs are cultivating a league of work population whose productivity might be high, but social and family life is negative. Maybe, that's where you and I score. Ain't it better to lose this one?
And there is another confession. My husband, sometimes carries his work home from office. I cannot even do that – because once I am home, I have another full-time job awaiting – parenting.