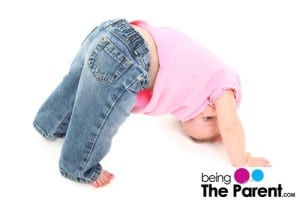 As a parent, passing the twelve months milestone should be a sigh of relief. Despite the fact that a thirteen month old child is not much different from a child in the twelfth month, the psychological sense of relief can be massive. However, amidst all the joy, a parent should remember the responsibilities. Regular visits to the paediatrician for vaccination doses need to be undertaken. Moreover, as a child grows, the space required for him/her also expands. Thus, a larger nursery with a bunch of objects should be put in place.
What most children can do
After a child has completed one year, you may heave a sigh of relief. If your child is healthy at this stage, it is only because of your effort and dedication. You deserve a pat on the back. At the same time, it remains ever important to monitor the child's development closely. This is the time when a baby shows the initial traits of personality and aptitude. But one thing is universal for children of this age; i.e. their inquisitiveness. Senses begin to develop once the baby is a year old. Thus, he/she would long to touch and bring random objects to his/her mouth.
At the completion of one year, most babies would be perfectly able to sit and use their limbs for locomotion. Many start taking steps to independence, though even if your's doesn't, it is not a concern. Some kids do not start walking till about 17-18 months. What is of concern is that the pace of movement should increase in one way or the other; and soon you may find yourself short of breath while following your little one around. Most children would be able to stand up on two feet although the child may prefer crawling than walking. Moreover, your child is likely to find multiple uses for the hands. He/she would snatch random articles and develop a strong grip.
Vocal communication would advance to include more complicated words. An average child's vocabulary at this age should be around twenty words. This is inclusive of elementary syllables. Your baby would try and imitate what is being spoken by the adult world. Television, radio and adult conversations all form part of the library from which the baby gathers the initial speaking skills. Your little one will also show you some moods and declare a war waging independence.
What some children can do
Facial recognition and response mechanisms would also develop more profusely. He/she should be able to indicate hunger through gestures or signs. Some children would be able to learn how to hold a pencil and scribble endlessly on walls or wherever there is space. But it is important for you to be careful with sharp object such as pencils.
What few children can do
Very few children would try and achieve Herculean tasks like lifting heavy objects in the standing position. The actual chances of success are minute. But some may still be able to bend over from a standing position. Though this time is too early for the requisite hand eye coordination required for playing with a ball, few may be more advanced in this. He/she may be able to grasp a ball or fetch it.
In rare circumstances, a child may be able to distinguish between the different colours around him/her.