A child at twenty two months is at the brink of his/her childhood. He/she would be more mature and many of his/her infant adventures would near their end. Children of this age would be expected to shed their infant toys and move to things that require a greater level of mental and physical exercise. The most noteworthy thing about children is that their energy is not utilized in random activities. Instead, he/she can be targeted towards specific actions that can be productive later on.
What most children can do
By the twenty second month, a child is almost ready to enter a new phase in his/her life by going to the school. To enable him/her get ready for this important transition, certain introductions into his/her daily schedule need to be incorporated. A regular and fixed daily routine need to be enforced where the sleeping time is specific. Many children would already be enrolled in a crèche and this may be of great help.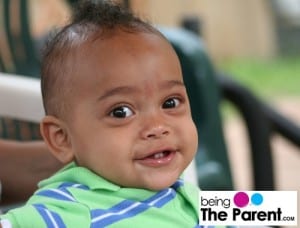 Your children should be able to walk and run comfortably. Activities such as playing with a ball are common at this age. Most children should also succeed in throwing a ball in an over the arm fashion. Most children would also love outdoor games such as playing hide and seek. It is at this moment that children may begin to form human relationships. By this period, a child should be well acquainted with toilet training. An established toilet routine would help the child in a big way get ready for school and his/her future life.
At this age, boys can develop a fascination over toys such as cars and action hero figures. They may spend long hours devoted to these. On the other hand, girls can prefer dolls or softer toys. It is common for children to have a favourite toy during this time.
Eating habits undergo a sea of change too. A child may no longer require a parent to help him/her eat. He/she would learn to use a spoon with relative dexterity.
What some children can do
Children of this age can be expected to have almost 6 to 8 pairs of teeth. Some may even be physically more advanced than the others, possessing the complete set of 24 teeth. There may even be other physical cues that would be advanced in these children. More than a few children would be able to drink from a glass at this age. This can be considered as a relative advancement over using a bottle.
What few children can do
The age of twenty two months is not enough for your child to engage in activities of interest or hobbies. But there may be very few who may show exceptional skills in one or more activities. This may include activities such as sketching or running. These may help you identify the talents in your child and hone them in an appropriate manner. Very few children may be able to write their names in English at this stage.