You love the fact that your child wants to be around you all the time; but not so much that people start calling him 'clingy'.
For various reasons (including genetics), some kids are born shy. They are more likely to stick with their parents / nannies in a social environment like a party and are not comfortable going to their friends' houses without someone accompanying them. If your child is very shy by nature, it is very difficult and unrealistic to expect him to transform into an extrovert outgoing child in short- or medium-term. In fact, certain aspects of this nature is impossible to change. However, you can do a lot to help the child cope up with his shyness.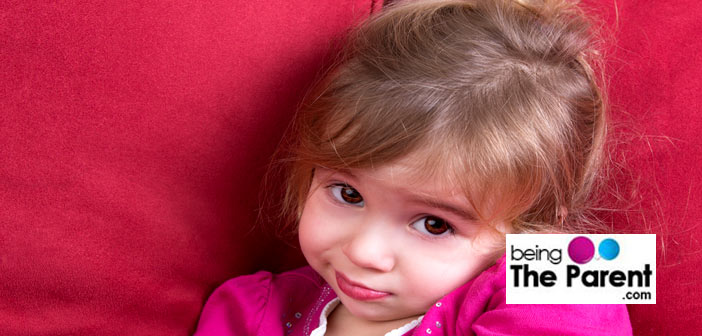 10 Tips to Make Your Child Sociable
Your parenting style makes a lot of difference. If you protect a shy child by not letting him be on his own and interact with others in a social environment, then you are aggravating his shyness, making it more difficult for him to cope. On the other extreme, if you force your shy child into social situations, hoping he would adapt and cope on his own, you would kill his confidence. What is required is a balanced, structured and gradual approach.
Below are 10 tips that can help you make your child more sociable.
Have reasonable expectations: While you do everything to make your child more sociable, you need to also accept that some kids are more outgoing than other and some are less so. Do not compare your child's social quotient with that of an older sibling or another peer. Be patient, it is not easy to teach soft skills. With your help and guidance, your child will definitely be able to make friends and be sociable over time
Focus on friendships, not popularity: Your goal should not be to make your child popular. Not only that it will put unnecessary pressure on your child, but 'being popular' is a fad that will fade over time. Instead, encourage your child to nurture friendships
Walk the talk: You should set a good example. If you are not social, then you cannot expect your child to be as well. To make an impact, you can start by inviting your child's friend and parents home. Be a good host. Talk politely, respectfully and amicably to your guests. Your child is always picking up cues from you on how to behave and there are no better lessons than the ones he gets at home
Offer help only when it is really required: It is always a good idea to talk to your child about his day in school or play group. Listen to his narration, his emotions and his feelings about others' behavior. There might be situations where your child might have felt rejected by his peers. This can impact you also a lot. Your instinct reaction would be to jump to his help and protect him, and even offer to talk to his friends for him. Don't. You should instead ask him if he needs your help and wait for him to ask. Do not interfere or intervene in friendship quarrels. Remember that best friends can get along quickly even after a bitter fight without you having to fix the situation
Teach them how to ask questions: If your child finds it difficult to open up in a social situation, it could be because he does not know how to! Teach him how to introduce himself and ask few 'ice-breaker' questions like "how are you?," "how was your day?" or "do you want to play with my cars collection?"
Use picture cards and videos: Sometimes a child is not social because he does not know how to read other people's facial expression and body language. You can use picture cards or videos to teach your child visual cues to help your child understand other people's emotions like happiness, anger, sadness and boredom. Teach them, using role-play, how to react in various situations, so that the child does not feel lost

Invite friends home: Give your child a secure and relaxed environment to be social. Rather than send him off to play-groups in other people's house, start with organizing a play-date at your house. Before the friends come home, talk to him about sharing toys, interacting and offering friends snacks and drinks. Once he is familiarized with the concept of play dates and are comfortable with the friends, you can then start sending him to his friends' houses
Build self-esteem: Value your child's efforts. By telling them they are not "doing it right" or "doing enough", you are further reducing their self-esteem. Empower your child by letting him solve some of his social problems himself. Ask them what they want to do, instead of telling them what to do
Know your limits: Do not over-push the child. Parents asking a child to sing a rhyme or dance to a tune in front of guests is a quintessential Indian picture. While it helps a child who thrives on attention, it makes a shy child more uncomfortable. Look for cues from the child and try to read his mood and feelings. If you are sensitive to this, then you will always be within your limits
Review and reboot: After each social gathering like a group-play or a birthday party, talk about the event to your child. Discuss what happened, talk about what he learned and brainstorm on what could be done better next time
If you have a toddler, and are looking for some specific help in dealing with a clingy one, please click here and read our write-up on Coping with a Clingy Toddler