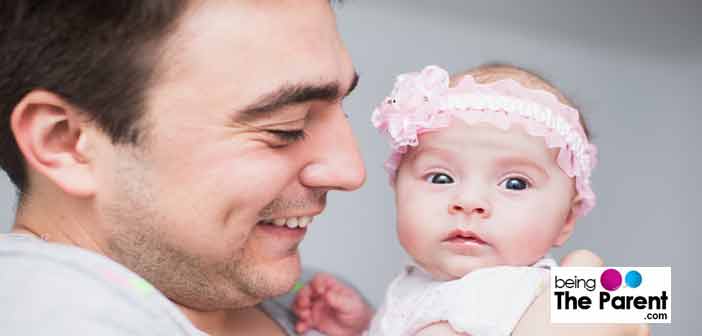 Being a Dad for the first time is amazing. Indeed it is a heavenly feeling to have a baby of your own. The bliss that fathers experience when they hold the baby in their arms for the first time matches no other. However, new dads often find it difficult to manage a new born , family and professional commitments. Check out these tips for first time dads, which will help you to have good bonding with your baby and will guide you to fulfill your duties well:
10 Tips For First Time Dads
Plan plenty of time
Do not take any new work assignment during first three-four months of your wife's delivery. Babies need extra care during first three months. These three months are also important from your partner's recovery point of view. The more time you will spend with your baby and partner the more relaxed they will feel. Your priority should be your family during this phase of life
High levels of patience
Irritated wife, cranky baby, messed up house are the common welcoming features of any house with a new-born. You really have to be very patient, especially with your partner who is recovering and has little access to rest and sleep. There is too much happening in her life simultaneously. Be there to soothe her, care for her and support in nurturing the new born. This is the best you can do to ease the situation
Be aware
Always accompany your partner when she goes for new born's general vaccination or checkups. It is not the responsibility of mothers' alone to remember vaccination dates; you should keep a check on your baby's vaccination card regularly. If new born is on any medication, you must know the time and quantity of medicine doses to be given. In case your partner is tired, you may help her by changing baby diapers
Do not be shy
Do not think "This work does not suit to me as I am a man" or the Indian chauvinistic approach "what if neighbors see me like this .?" etc. Whatever you will do for your baby or partner, is going to take you closer to them. If you help your wife in taking care of new born during bathing , changing clothes , making her sleep or in any other task, you will soon feel the bond you share with your baby.

Managing Finances
A very important aspect is to have sufficient funds in your account for any unexpected situation. You may have to see the doctor anytime when you have a baby at your house. There could be many other unforeseen expenses once a baby enters in life. Ideally, you need to plan all these expenses before the baby arrives
Play and fun
Playing with your little one or just lying by his side and or engaging in one sided conversations with your little one works wonders and makes the tiredness vanish. Playing also helps to develop an understanding between both of you. It is good for the baby too. If you go out for a walk there is no harm in carrying your baby along if weather allows. Your partner will also get some time for herself this way
Learn not to panic
You may find your new born crying most of the time. Most of your nights may be sleepless and days will pass in working. This all is normal and most of the parents go through all this so do not panic. Yes, you must check with your partner or care taker if your baby is crying due to some other issues like gas stroke or cold or any other health related issue. But getting panicky will get you nowhere
Be ready for night shift
There may be times when your wife is feeling sleepy due to many successive sleepless nights. You will be required to take care of your baby at night

When baby grows up
Once your baby completes six months and starts crawling and sitting, she becomes more attractive. Every father must live this stage of life to its fullest as it's not going to come back. Enjoy whole heartedly with your baby so that she gets to know you all well. Eat, sleep, bath and have fun together!
Never leave your baby unattended
Whatever the reason you should not leave your new born unattended. Also do not keep any electronic gadgets near to him/her even if she/he is sleeping. These are very harmful for new born. Keep your mobile on vibration or select lower volume ringtone when the baby is sleeping. Even if your partner is taking a daytime nap, you should try not to disturb her for sometime so that she can take little rest
Being a father is pure bliss, but it also calls for some sacrifices. When you see your baby smiling, you will not even bother those sleepless nights or tiresome days.