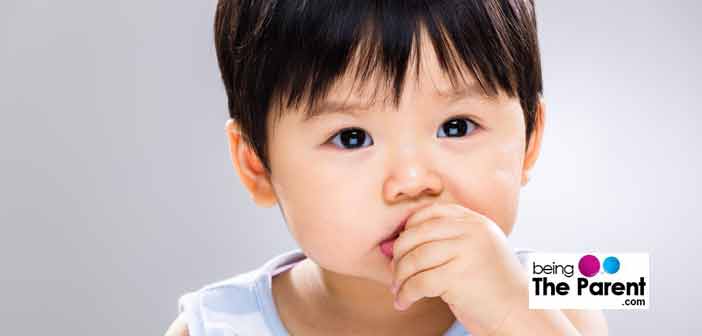 Finger foods are your baby's first steps towards independence and developing fine motor skills. This is actually a learning period for your little one. Actually, it is good to keep your little one engaged while fulfilling his energy needs. Food play can get messy, but you need to hold on that panic, and give your child the chance to enjoy tastes, textures, and flavors that food has to offer. Let your toddler try these 10 finger foods on his own, and he will amaze you with grins, aah's and ooos.
10 Finger Foods For Your Toddler That He Will Love
Below is the list of our top ten finger foods based on health parameters and which are easy to prepare:
Eggs: Eggs can be perfect finger food for any toddler. Egg is a good source of protein and has high nutritional value. Just a boiled egg, cut into small pieces is very easy to eat for toddlers. You may sprinkle some salt or anything as per your toddler's taste. It can also be served as sandwich by putting egg slices between two bread slices.
Whole grains: Pasta, bread, oatmeal, cereals etc. come under the category of whole grains. You may try whole grain pancakes as well, which is a very healthy choice. Prepare them using chocolate chips, dry fruits or berries to make them attractive. Try to use whole grain bread while making sandwiches
Sweet potato sticks: Rich in vitamin A and C, sweet potato sticks are easy to prepare. Cut potato in ½ inch sticks after peeling it and preheat oven to 400 degrees (F). In a bowl, take one teaspoon of olive oil and add potato sticks .Toss well and bake these for 30 -40 minutes. Sprinkle some salt and serve with sauce
Cheese toast: Decorate these using sauces, peas, nuts or anything which you feel your toddler would love to eat. Tomato or capsicum toppings are generally preferred but you may try something different. Now serve these toasts and watch him enjoying it
Tofu finger cubes: Cut tofu in small pieces. Add crushed graham crackers, crushed cheerios and toss these well so that tofu cubes get coated properly. Serve this snack, full of protein. Tofu is easy to chew and provides healthy fat ,protein, calcium and folic acid to growing kids
Banana pancakes: Use ripe bananas for making these pancakes. Cut the banana into slices. Dip these slices in pancake batter (you may use the packed one available in market, but it is best if you prepare the batter at home). Fry these till they turn golden brown. Serve with honey
Roasted Lotus seeds (Makhana): Makhana is very light and can be easily digested. It is beneficial for the heart and acts as an anti –oxidant. Roasted makhana can be prepared in 2-3 minutes and your toddler will like it too. Take a little amount of ghee in a pan and add some makhana and roast them till they become crunchy. Add salt or black pepper and serve
Cheese Popcorn: Prepare freshly popped corn, add cheese and toss well. Serve these in cute paper cones or basket. Your toddler would love to have it while watching his favorite cartoon. Popcorn is also a whole grain
Corn crispies: You can use packed plump corn kernels to make this easy and yummy snack. Prepare a batter mixing plain flour, corn flour, black pepper powder together. Now dip these corn kernels into batter and deep fry these till they turn golden brown
Grated Apple: Apple contains soluble fiber content which helps to boost immune system. If your toddler does not like to eat apple, you may try grated apple. After peeling apple, grate it and serve.You may try homemade apple sauce
Remember, whatever you offer your child; try to be creative while presenting it to him. Also, once your toddler has refused to eat a given recipe, it does not mean that he is not going to eat it ever. Try it again after some days. If you want your child to eat most of the healthy items, you need to make sure to prepare these at home regularly. There is a huge number of finger foods available in market like packed ones or frozen .If you want to offer something fresh, which is always better, avoid these packed items.