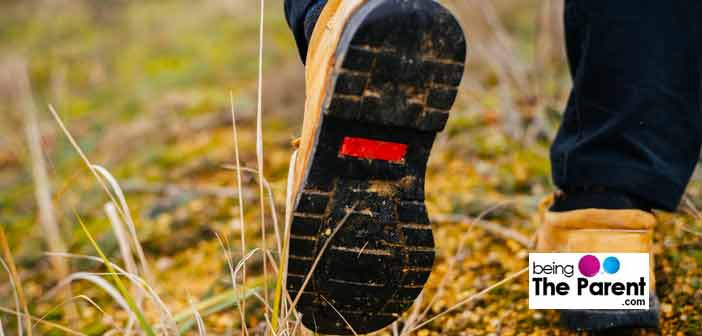 First, know that nothing is impossible. Yes, you can smoothly get back to a slim figure even after all those hectic body changes during pregnancy. Celebrity moms like Jennifer Lopez, Gwyneth Paltrow, Beyonce, and Miranda Kerr has totally proved that it is nothing impossible! Celebrities don't have bodies made of special elements, so to say. Every woman is a star! You can also do it. Look up the following ten step-by-step tips. These can be helpful.
Follow these ten steps that will help you get back to your pre-baby self
Enjoy momma-hood: Start with 'un-hating' your body. Yes, you will have a jiggle belly and stretch marks on your stomach. Instead of hating how deformed and scarred your figure is looking, accept the beauty of it. The conventionally marketed standards of looking beautiful like Barbie dolls and TV girls are not actually very realistic.
Natural bodies look different and it is okay. Of course, a slim figure is very beautiful to adore, but curviness has its own beauty. The flaccid belly fat and stretch marks should be perceived as signs of pride primarily because, "Hey, your body has created another being!! And that, my friend, is divine." Give yourself a break. J'Lo was heard saying that she loved her weird jiggling belly after the twin pregnancy
Do not rush: Especially if you are breastfeeding, do not even try to find time for exercises and stuff just now. All that can wait. Even when you are not suckling the baby (there is no guilt in that either), being a new mother is always very hectic. Your baby will be crying if you are gone even for five minutes! It is natural because this is a big, new world for the newborn. Then, you have to change his diapers, arrange food, bathe the baby, and also have to look after your other responsibilities of life
No crash dieting: Please do not fall for a quick-fix crash diet as these can actually have disastrous effects. Most crashing diets will show up weight loss on the scales, but they will hide the fact that a lot of the lost weight is muscle mass. Instead of losing fats, you may actually end up with sagging skin. Besides, the temptation to eat heavily is too great after the tough diet routine is over. In effect, these are not at all beneficial. Enjoy your motherhood, and keep the first few months devoted only for the baby
Have calories but in limits: Actually, instead of calorie controlling, you should be consuming them because this phase can be very exhausting. Breastfeeding can express in burning up to 500 to 700 calories every day. You will need to compensate this. The best bet is to stay away from empty calorie foods. In Indian households, sugar laden sweets are given to the new mother, which are not at all beneficial. In fact, truth be said, many of the smartest moms say that breastfeeding actually helped them to regain their fitness. In fact, you may actually look better in your post-pregnancy fitness than you were before conceiving! Always take the mommy pride into account!

Sleep well: Sleep well whenever you have the time. Of course, you will always have to keep a watch on the infant. New mothers actually get quite accustomed to sweet half-sleeps and siestas. Sleep will help your body regain the strength and also rejuvenate you (a bit, though). Oh, the dark circles may show up, but nothing to fret. They are made of happiness and pride! Of course, they will also disappear in time
Simple walks: Take your baby for a walk whenever possible. The colorful strolling perambulator of a new mother taking her baby around is a very beautiful picture as well. In the evenings, make some one else to take care of the baby, and take a small walk around the house, the garden, the porch. Walking does you a world of good!
Include fat burner foods: Do you know that almonds and broccoli are among several other foods that burn fat? However, you should be a little careful about the broccolis as it can lead to gas and colic pain for the breastfeeding baby. Also, do not include red pepper if you are feeding the little one. Chocolates also burn fat, but do not eat in excess
Simple exercises: No, hectic gym routines are not mandatory at all! Just twenty minutes on the treadmill every alternate day can actually work very well in resuming your fitness. Consult with your trainer, but proceed with this only after the first two/three months of being a new mom
Stay motivated: How can celebrities restore the slim shape post-pregnancy so miraculously? The answer is in one word: confidence. Maintain a balanced motivation and no one can stop your dreams from taking shape
All in natural flow: Being a new mother is actually very rush-y. You have to visit the doctor for checkups, the shop for baby diapers, and be busy with your toddler all the time. All these activities are also burning your calories spontaneously. Most importantly, have sex whenever you wish. It also burns calories!